Discover the best horse racing picks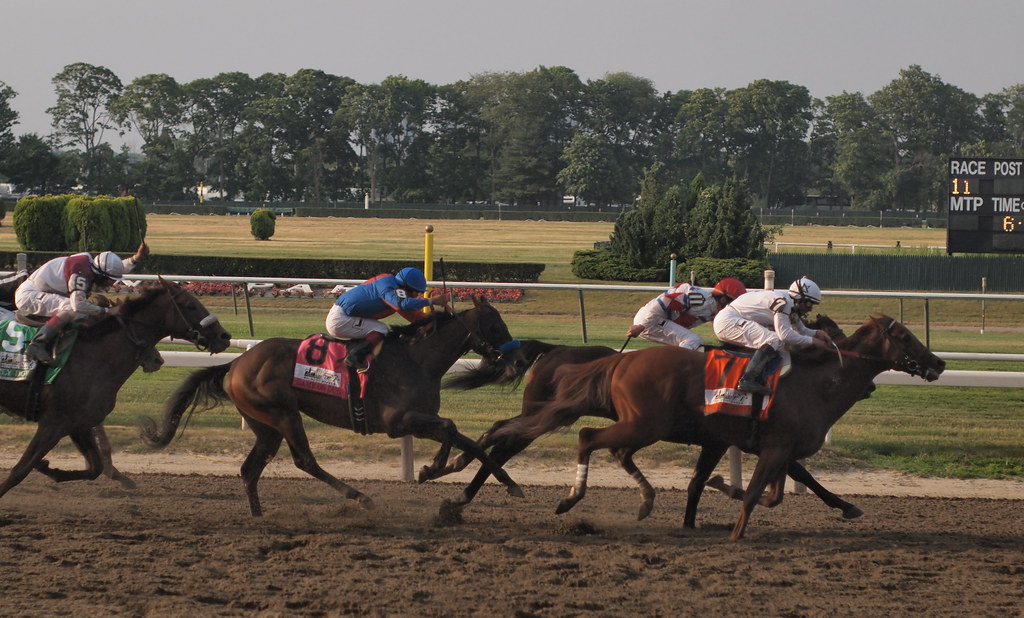 Discover the best horse racing picks
The sport of horse racing has been around for centuries. It's a dynamic game to watch, and there are a variety of bets to place. You can bet on the horses as to who will win, how they will finish, or even if the horse will make it to the end. We will discuss some tips for betting in horse races and offer some advice based on the experience.
With the best horse racing picks, you can maximize your chances of winning. Whether you're a novice or an expert, there's something for everyone. All it takes is a little research to make sure that your bets are on the right horses. You might even turn out to be lucky and win big with these tips. 
There are certain rules that you need to consider before placing your bet:
Do not depend on stats
Stats can be deceiving, especially in Belmont Stakes, where the ground is sandy. Speed figures can trick people into betting on the fastest horse, but it does not take stamina into account. A few sophomores can give a tough time to season campaigners based on their age and stamina.
Watch the horse running
When you step into a betting ring, do not rely on reading the records and form. It is recommended to watch your horse running, as you can evaluate the jockey and trainer. You can also watch prep races for better understanding.
Look out for favorites
Usually, Kentucky and Preakness take place before the Belmont Stakes. So there are prior winners, but you want to pick potential winners from derby prep races who performed well or won at Belmont Park. Grade 1 races are beneficial in terms of analyzing the performance and keeping an eye on the horses.
Value over the odds
Once you do your homework on the best horse racing picks, back it up. As the race day closes by, odds are coming in, and there will be favorites and underdogs with variable odds. So instead of betting on favorites or picking an outsider because of high return, you need to back your gut feeling.
Belmont Stakes 2021 picks
The Kentucky Derby and Preakness Stakes both had different winners. Rombauer won the Preakness Stakes and is considered a potential contender. However, he will face the Kentucky Oaks winner, Malathaat. Both have an equal chance, and people are calling it a showdown between the two. Since Bob Baffert trained horses are suspended temporarily, Medina Spirit, the winner of Kentucky Derby 2021, won't be taking part. So the question remains: who has the best chance of winning? Before we unveil the predictions, let us explore different kinds of bets we can place.
Types of bet
All the bettors have one question in their minds, which is the best bet to win? Honestly, there is not a single answer as it depends on various factors. The best bet is subjective, and it changes from person to person. The answer relies on weather conditions, type of race, competing horses, jockeys, trainers, and the amount of money involved.
Because of online books and betting websites, there is an emergence of massive demand. The process of betting is simplified, thanks to these websites, where you can sign up, deposit, and withdraw instantly. So it is of significance to have the know-how of bets.
Outright to win
It is the most placed and simple type of bet. If a horse is considered the favorite and comes off with an excellent form,  everyone is backing it and is used to the conditions; betting outright to win can maximize your returns. Remember, the odds might not be high, and if that horse does not win,  you can lose all your money.
Each-way betting
Another good bet that has the potential to win you big is each-way betting. It is two bets on the same horse. You place half bet on the winning and the other half on the place. On the place means a horse finishing within the numbers that the bookmaker agrees to payout.
Multiples
It is a kind of bet that is most practiced by experienced bettors. It's a useful way of betting to maximize the returns. In multiples, you place your bet on two or more horses to win or place. Combining several horses based on jockey and trainer combinations increases your chances of receiving great returns.
How to increase your chances of winning a horse racing bet?
Being the third most popular sport in the U.S, horse racing has an impressive fanbase with a massive following. It is because of the returns, and almost whoever watches the race places a wager. Some bet for social entertainment, but most people want to win. There are some tips on increasing your chances of winning a bet and enhancing the payout.
Do research
Before placing any bet, you need to do some research on the horses, jockeys, trainers, and the park. Read articles from various betting pundits, review the odds and make a judgment.
Place different kinds of bets
Always place different kinds of bets. It can be either to win, to place, to show, and across the board. It is the safest combination, almost guaranteeing you to win something.
Look for better odds
Do not put all your eggs in one basket. Looking for better odds is the simplest method of increasing the overall return. After picking your favorite horse, check multiple online websites and on-course bookmakers for better odds. Divide your bets and opt for the best odds wherever you can find them.
Belmont Stakes 2021 picks
As per the experts, Malathaat is to win the race.
Rombauer is a favorite for the bet called to place.
Midnight Bourbon is named for the show.
For the longshot, Dr. Jack is the pick.
We hope you enjoyed the article 'Discover the best horse racing picks.' What are you predictions for this years Belmont Stakes? Let us know!

Read more on horse racing here: