Which Bayern Munich team was best?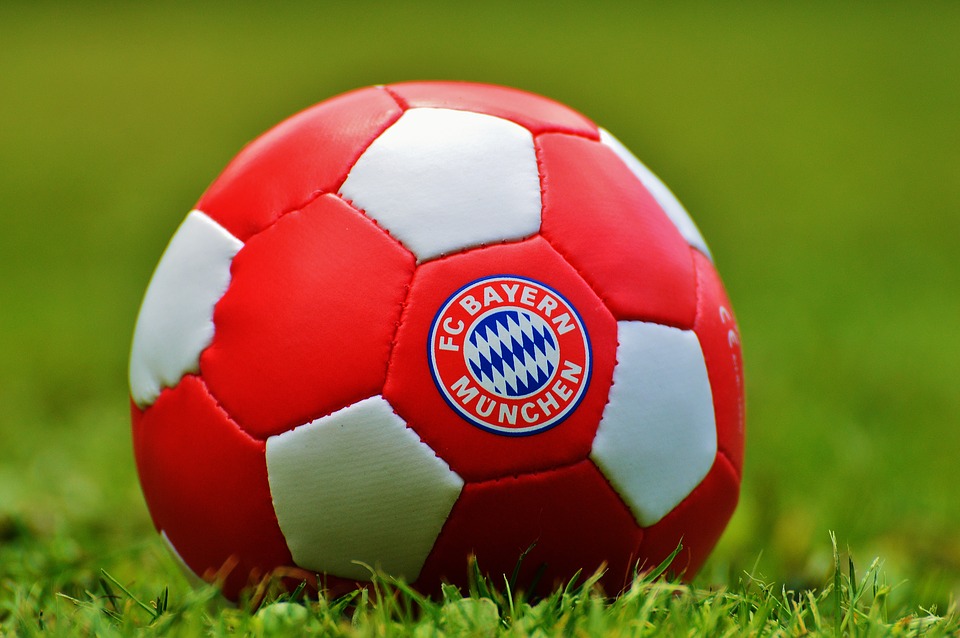 Were Bayern better in 2013 than they are now?
Ever since Hansi Flick took over at Bayern Munich they have been unstoppable, suffering zero defeats under his reign. This is the strongest they have been since their golden days under legendary Jupp Heynckes and the historic treble he brought for them back in 2013. Of all the Bayern Munich sides, this team was one of the best.
The question arises that are Bayern better now than they were 7 years ago? We will be looking at the statistics from both seasons and the circumstances and analytics from each of them to give us a better outlook on the subject.
The glorious 2012-13 season
After losing the UCL final the previous season in their own backyard against Chelsea, Bayern were hungry for titles with a solid and talented squad. With new transfers such as Mandzukic, Dante and Javi Martinez arriving, they were rejuvenated by players in their prime.
Bayern made up for last season's shortcomings and won every possible trophy, becoming the first German team to win the treble. They won Bundesliga by a 25-point margin three years after their last title. Remarkably, they only suffered one defeat, against Leverkusen, along the way.
The 91 points they acquired broke the record set by Dortmund the previous season by a phenomenal ten points. In addition to that they broke 29 other records.
The DFB-Pokal wasn't much of a competition either, with Bayern winning all of their games in normal time and thrashing Wolfsburg 6-1 on their way to the final.
In the Champions League they topped their group with 13 points and +8 goal difference, edging ahead of Valencia on goal difference.
In the knockout stages Arsenal gave them a fight at the Allianz Arena, coming only one goal away from an historic comeback. Nevertheless, Bayern went through and beat Juventus and Barcelona 4-0 and 7-0 respectively before facing Dortmund in the final.
The all-German final at Wembley was close, with Mandzukic drawing first blood for the Bavarians. Mandzukic's goal was soon cancelled out when Ilkay Gundogan equalised from the penalty spot.
After a memorable goal line clearance by Dortmund's Neven Subotic, it was Arjen Robben who stepped up and won the game with his 85th minute goal.
Victory in the final completed one of the most dominant UCL campaigns ever. It also cemented this team as one of the best Bayern Munich teams ever.
2019-20 with Hansi Flick
Starting the season with Niko Kovac as their head coach, Bayern only managed 24 points in the first 14 games of the season. The 5-1 defeat against Frankfurt was their lowest point in the season although they did well in the Champions league.
Replacing Kovac in November, Bayern appointed former player Hansi Flick. From the 15th matchday onward, Bayern won all of their games in all competitions except a 0-0 draw against RB Leipzig.
Bayern are the only team in the UCL this season that has won all of their games. Games which include 7-2 and 3-1 wins against Spurs, and a 7-1 aggregate score against Frank Lampard's Chelsea.
7-1 – Chelsea's 7-1 defeat on aggregate to Bayern Munich was the second-heaviest inflicted on an English team in Champions League history, behind only Arsenal's 10-2 aggregate defeat in the last 16 in 2016/17, also against Bayern Munich. Hammered. pic.twitter.com/aKgh7NqhgF

— OptaJoe (@OptaJoe) August 8, 2020
Much like the 2012-13 season, Bayern won all of their games in 90 minutes to win the DFB-Pokal for the 20th time.
They won Bundesliga with a 13-point gap over Dortmund and 100 goals scored. Their goal-scoring record was even better in the Champions League, 31 goals in eight games.
Most fans consider them the primary contenders for Europe's top competition and yet another treble. With the traditional giants such as Real Madrid, Juve, Liverpool and Barcelona either knocked out or out of form, it isn't hard to imagine the Germans once again crowned champions of Europe.
The best Bayern Munich team of the two
Now it's time to compare some of the incredibly talented players from both teams.
Manuel Neuer is still the number one after seven years. He may not be the best in the world anymore, but he is more experienced and still world class.
The back four of Lahm, Boateng, Dante and Alaba worked well, although Dante was a liability at times. Boateng and Alaba still start for the team, although Alaba has now moved to midfield and centre-back. His partnership with Lucas Hernandez comes following the meteoric rise of Alphonso Davies at left-back. Though Benjamin Pavard isn't at the same level of Lahm it is safe to say this Bayern defence is not too far behind that of 2013.
Another 🔝 performance by @AlphonsoDavies. 🇨🇦 #MiaSanMia #UCL pic.twitter.com/dzgb8pitqW

— 🇺🇸 FC Bayern US 🇨🇦 (@FCBayernUS) August 9, 2020
Kroos, Schweinsteiger and Martinez were the usual starters for that 2013 side. In 2020 the midfield has mostly been Kimmich, Goretzka and Thiago. As brilliant as they are, these three still have some way to go to reach the level of those World Cup-winning midfielders.
In 2013 Robbery were at large along with Mario Gomez and Thomas Muller. Serge Gnabry has proven that he can be as deadly as Franck Ribery and Robben on the wings with the help of Kingsley Coman.
Robert Lewandowski is also in the form of his life, much like Mario Gomez in 2013. Seven years later, Thomas Muller still retains his position at his boyhood club and continues to provide assists for Lewandowski up front.
Bayern have great squad depth and it is easy to imagine these players beating Barcelona and filling the big boots of the 2013 team.
We hope you enjoyed the article 'Which Bayern Munich team was best?'. Which team do you think was the best? Let us know!
Read more on football here: