Euro 2020: Hungary impresses in Group of Death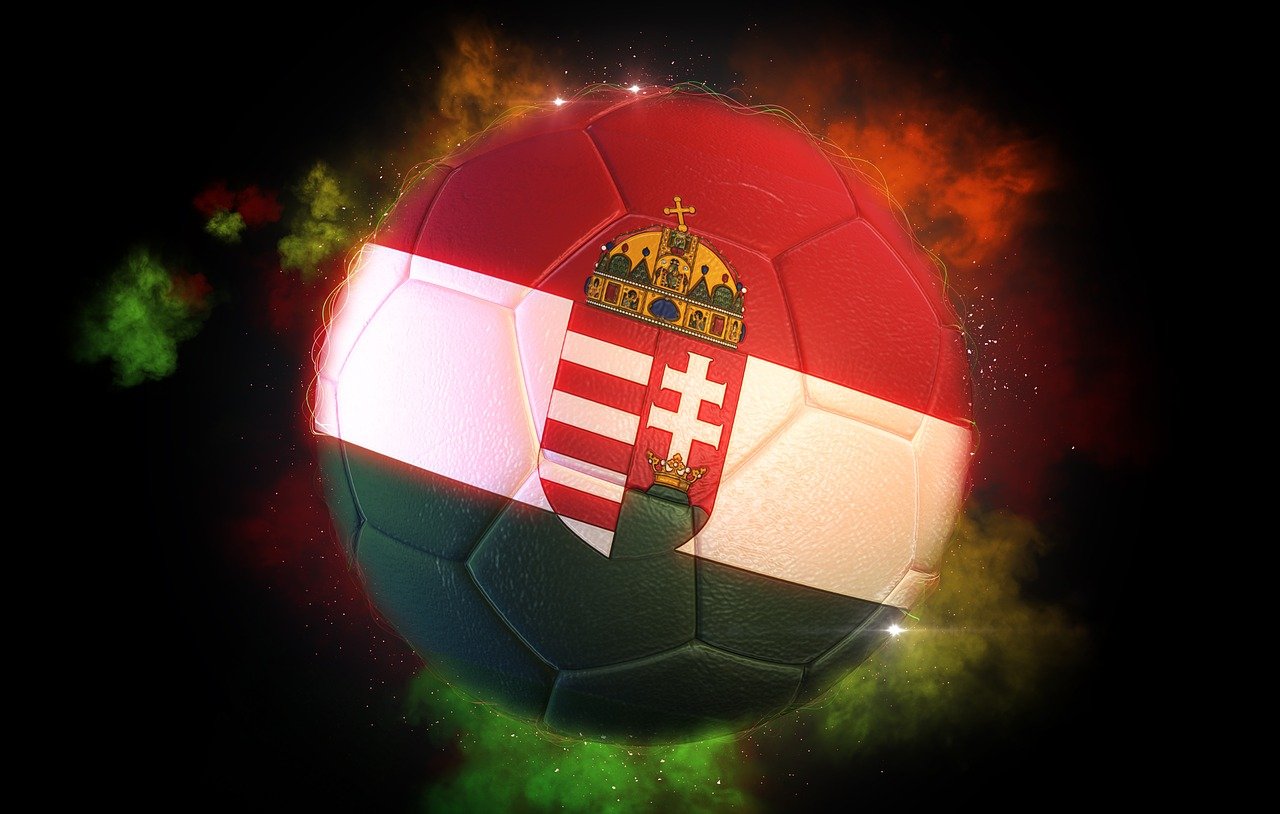 Euro 2020: Hungary impresses in Group of Death
Hungary came into Euro 2020 with no expectation and not much cover from the press. Placed in Group F of the tournament, they were merely an afterthought in the "Group of Death", which consisted of the last two World Cup winners and the previous Euro winner. After two group stage games, however, Hungary have seriously impressed.
Portugal's 3-0 win over them was a result that flattered the Portuguese, while Hungary were able to claim a 1-1 draw in Budapest with World Cup winners France. In a group where there are bona fide superstars in all of the other three teams, Hungary's Starting XI has only 4 players current playing in the top 5 leagues, which makes their performances and achievements all the more impressive.
Managed by ex-Italian defender Marco Rossi, Hungary set up in a 5-3-2, with Endre Botka and Fenerbahce defender Attila Szalai playing either side of Leipzig defender Orban, the three providing a good defense ahead of veteran goalkeeper Gulácsi. In front of them, Nego and Fiola acts as wing-backs, while Nagy screens in front of the defence and behind Kleinheisler and Schäfer, two very competent box-to-box midfielders. Mainz' target man Adam Szalai plays up top alongside the more athletic and formidable Sallai to provide a formidable strike partnership.
Good luck to Adam Szalai and Hungary as they start their #EURO2020 campaign! ?#Mainz05 pic.twitter.com/e0roOzmPmU

— Mainz 05 English (@Mainz05en) June 15, 2021
In the first Euro 2020 group stage game against Portugal, Hungary sat deep and defended valiantly, happy to concede possession to their opponents, largely limiting technically superior players such as Bruno Fernandes, Diogo Jota and Cristiano Ronaldo. They eventually lost the game 3-0, but that was not before Portugal manager Fernando Santos made a plethora of attacking changes and brought on Rafa, Renato Sanches and Andre Silva, each of which changed the game in their own way.
Guerriero's shot was deflected in in the 84th minute, and after that the floodgates opened, with Ronaldo scoring two to give Portugal a tough victory. The ability of the Hungarian players to defend as a unit and play with certainty in their game stood out. Much like the other unfancied underdogs like North Macedonia, the Hungarians defended resolutely, using the midfielders and attackers' intelligent pressing to force the opponents to play their own game.
For a team that were massive underdogs against both teams they have played so far, however, Hungary have not been your usual 'defend, go route-one' teams. They often press high, with their midfield three not afraid to push forward for a numerical advantage in the counterattack once they win the ball. They do this without exposing the back to counterattacks and pacy attackers, as they will very quickly run back to defend the midfield.
Out wide, their energetic wing-backs push up and down the field to support the attack and defense respectively, with their work-rate being an important factor to how Hungary play. Up top, both Szalai and Sallai are intelligent players who have given some of the better defenders in this tournament massive trouble.
Coming up against France, no one expected them to put up much of a fight. They had been resilient in defense against the Portuguese, but their efforts had been overshadowed by Portuguese's own problems, namely a disjointed midfield with two anchors sitting and no supporting midfielder (like Renato Sanches) to provide a link to their talented attackers.
They surprised everyone. Many expected them to sit from deep and try to defend for 90 minutes, but that was far from what happened. From the start, Hungary were aggressive in the press, trying to push the French midfield back and disrupt their flow.
It worked. Pogba and especially Rabiot looked lost in the game, often with no way to go except back. Even the ever-reliable Kante had a few slip ups and misplaced passes. Being the world class midfield (and overall team) they were, they still created chances, most notably Benzema's wide effort and Griezmann's offside miss. But that doesn't change the fact that Hungary were incredibly resilient against a French side that boasts attacking talent.
The team showed tactical flexibility, too. Defending in a 5-3-2 formation with clear roles defined for each position, the team often switched to a traditional 4-4-2 in build-up, with the outer center backs stretching wide to become full backs, while midfield anchor Adam Nagy dropped back to the right side of defense alongside Orban. The wing-backs pushed up to wide midfielders to support, while midfield stand-out performers Kleinheisler and Schafer attacked every ball with intensity and aggression.
Up top, Sallai caused Kimpembe and Pavard massive troubles with his intelligent attacking movement, using his body to be shield the ball away from the French defenders and constantly pulled defenders out of position, which allowed for players like eventual goal scorer Fiola and Loic Nego to run beyond the French defense to create chances.
They defended valiantly in the second half after going up 1-0 just before half time, courtesy of Fiola and Sallai, and if not for a moment of quality from Mbappe and Griezmann, there would've been a fair chance for Hungary to hold on to one of their best wins in recent memory.
What makes Hungary's performances more impressive are that there have been objectively higher quality sides who are playing worse than them. Russia and especially Austria are two teams that should've been fighting towards the top of their respective group tables, but have frustrated tactically and performance wise.
Hungary, on the other hand, have given supporters and football fans from all around the globe something to be excited by, and their mix of aggressive and defensive approach is fascinating and unique in Euros 2020, which makes them one of the unluckiest sides of the tournament, considering that they had to face 3 immensely talented teams in their group.
With their final group stage match a tough tie against Germany, who look much better than they did before the tournament, it is unlikely that Hungary will be able to grab 3rd place in their group or advance into the knockout stages of Euro 2020, but Hungary have shown that they not only deserve to be here, but we should maybe feel a bit sorry for them to be put in this position.
I think I speak for every England fan when I say, c'mon Hungary. #ENG #HUN

— EUROs Tweet (@Football__Tweet) June 22, 2021
We hope you enjoyed the article 'Euro 2020: Hungary impresses in Group of Death.' Do you think Hungary can pull off a third place finish? Let us know!
Read more on football here: