Manchester United's Deadly Attacking Trio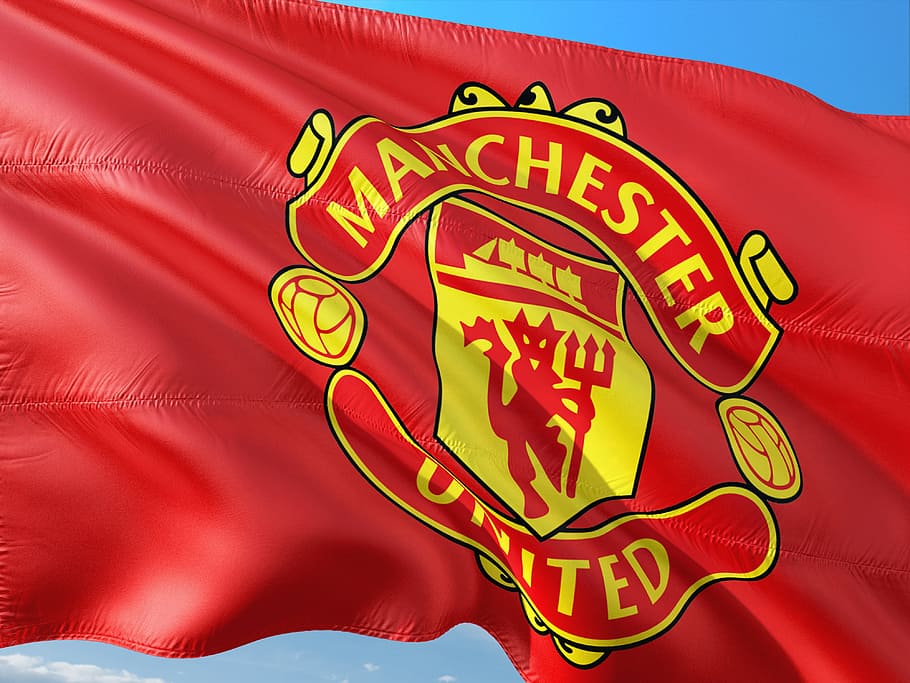 Manchester United's attacking prowess
Manchester United's front three; Marcus Rashford, Anthony Martial and Mason Greenwood managed 61 goals between them in the 2019-20 campaign for the Red Devils, bettering their rivals Liverpool's famous attacking front three who managed to score 57 in their league winning campaign.
Mane, Salah and Firmino are widely regarded as one of, if not the best attacking trio to grace the premier league so it sheds light on how big of an achievement it is for these three young forwards to outscore the hottest trio in world football.
First we'll take a look at each of the front three individually and then take a look at how good their team play and chemistry is.
Marcus Rashford
Starting off with Marcus Rashford, the young England international started the season strong being a silver lining in United's relatively slow start to the league.
Ole Gunnar Solskjaer moved the attacker from center forward to mostly playing on the left wing which vastly improved his performances for the club, whilst also proving to be a good penalty taker and consistent set piece specialist.
Throughout the season he managed to bag 17 league goals in 31 appearances equaling his tally from the two previous seasons combined.
Anthony Martial
Next up is Anthony Martial. The 24 year old French striker signed for the club from AS Monaco in 2015 with great promise and impressed many by scoring a wonderful goal on his debut as a substitute against Liverpool. Since then he hasn't been able to live up to the big expectations fans had from him.
But this season showed that he still hasn't given up and is ready to step up as Manchester United's main choice striker, claiming 17 goals in 32 league games while scoring against Chelsea and Manchester city at the Etihad.
Martial also managed his first senior hattrick against Sheffield United, which was also Man United's first hattrick since 22 April 2013, whereby former striker Robin van Persie netted 3 against Aston villa in their most recent title win. The 21 goals he has scored across all competitions makes the 2019-20 season his personal best since starting his senior career in 2013.
Mason Greenwood
At 18 years of age, Greenwood has shown signs of becoming a world class winger talented with both feet. Much like former Dutch attackers van Persie and Ruud van Nistelrooy.
On 19 September, by scoring on his European debut against Astana, he became United's youngest goal scorer in a European competition, at only 17 years and 353 days. His brief but effective performances grabbed Ole Solskjaer's attention, slowly making his way to the starting eleven and completing the club's front three. The 18 year old managed to reach double digits in the league, scoring 10 goals in 31 games.
With great dribbling skills, high work rate and lightning strikes with both his right and supposed weaker left foot, he has been a thorn in his opposition's sides throughout the season and will definitely be one to watch for the seasons to come.
The three combined
All three of these players have had excellent individual seasons and when put together, they have wreaked havoc upon premier league teams. Going on a 13 game undefeated run in the league since their last loss against Burnley in January. Each of them have shown great technical ability on the ball along with amazing understanding of each other's playing styles. Managing to score good team goals like Rashford and Martial's goals against Crystal Palace in a 2-0 win.
Another aspect to take a look at is how young these players are despite putting in such performances. Averaging approximately 22 years between the three of them, enabling them to possibly ensure the Red Devils' attack for years to come.
Along with Bruno Fernandes and Paul Pogba supplying them from the midfield it seems as though  United could be a serious threat and possible title contenders in the 2020-21 season.
We hope you enjoyed this article, "Manchester United's Deadly Attacking Trio." Do you think the trio can win trophies for the club? Let us know!
Read more on football here: