The Best Champions League Finals of All Time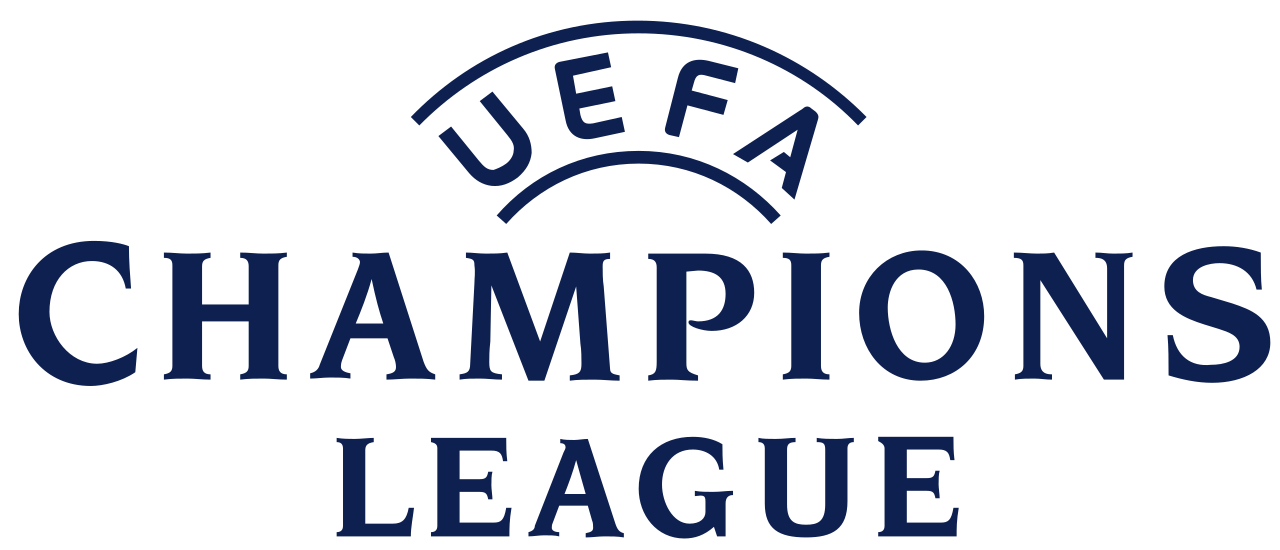 The Best Champions League Finals of All Time
No other competition in football stirs up drama quite like the Champions League. Millions tune in each year to witness Europe's elite clubs go toe-to-toe in an attempt to be crowned the continent's greatest. The Champions League final is arguably the most renowned and prestigious game in club football, with an estimated 380 million viewers from over 200 countries tuning in to watch previous finals.
Such a global audience puts pressure on the teams involved to put on a spectacle and to entertain the masses. Some games fail to live up to the hype. However, since the competition's rebranding in 1992 there have been several infamous occasions when Champions League finals have well and truly lived up to the billing, achieving legendary status amongst football fans. With this year's final just around the corner, now is the perfect time to revisit them.
Fans will be hoping that this weekend's all-English final between Manchester City and Chelsea provides yet more entertainment and drama. But which finals have been the competition's best? We count down the 10 best Champions League finals of all time.
The 2021 #UCLfinal is set! 🏆

Manchester City 🆚 Chelsea #UCL pic.twitter.com/9WMV1GzbJu

— UEFA Champions League (@ChampionsLeague) May 5, 2021
10. Bayern Munich 2-1 Borussia Dortmund, 2013
The 2013 final between Bayern Munich and Borussia Dortmund was the first all-German final in Champions League history. This was Jurgen Klopp's first experience in a Champions League final and it wasn't a happy one, with his Dortmund side being undone by their domestic rivals Bayern Munich, led by manager Jupp Heynckes.
Arjen Robben stole the show with an 88th minute winner, after an Ilkay Gundogan penalty had cancelled out Mario Mandzukic's opener. It was despair for Dortmund but relief for Bayern, who had lost the 2010 and 2012 finals. The game itself was gripping, with the game on a knife edge following dominant spells for each team. However, Bayern's quality eventually won over in this intense tie.
9. Real Madrid 1-1 Atlético Madrid, 2016 (Real Madrid win 5-3 on penalties)
The 2016 final did not disappoint in what was the second Champions League final between the two Madrid sides in three years. There was no shortage of controversy, as Real's Sergio Ramos proved himself the scourge of Atletico by scoring the game's opener from an offside position. Atletico came back into it, with Yannick Carrasco equalising late on after Antoine Griezmann had missed a second-half penalty.
After a cagey period of extra-time the match went to penalties, and from then on there was only one outcome. Juanfran was the unfortunate fall guy, hitting the post while Real Madrid kept their cool to slot home all five penalties. The final scorer? Cristiano Ronaldo, of course. This game had nearly everything, making it one of the best Champions League finals of all time.
⚪️ #OTD in 2016, La Undécima became a reality in Milan for Real Madrid 🏆#UCL | @realmadriden pic.twitter.com/EwC8NdblPJ

— UEFA Champions League (@ChampionsLeague) May 28, 2020
8. Manchester United 1-1 Chelsea, 2008 (Manchester United win 6-5 on penalties)
Another final contested by teams from the same nation, this all-English affair was a tough one to call. Sir Alex Ferguson finally secured his second Champions League title in a game where the big names showed up on the big stage. Cristiano Ronaldo and Frank Lampard scored the goals in a 1-1 draw that took the match to penalties.
If a penalty shootout to determine who would lift the European Cup wasn't dramatic enough, this one provided us with one of the most infamous events in football history. Legendary Chelsea captain John Terry had the chance to win the shootout and the trophy for his side, only to slip at the vital moment and miss his penalty. The rest is history. This remains one of the most dramatic Champions League finals of all time.
7. Real Madrid 3-1 Liverpool, 2018
Real Madrid secured their third consecutive Champions League trophy with a win against Jurgen Klopp's Liverpool on a crazy night in Kiev. The drama began early, with Liverpool's star man Mo Salah going off injured after just 20 minutes following a tussle with Sergio Ramos, leaving the Egyptian forward in tears and Liverpool fans fearing the worst. Things never really improved for the Reds, as goalkeeper Loris Karius stole the headlines for all the wrong reasons.
This game is mostly remembered for containing two of the most memorable goals in Champions League final history. The first came from a terrible mistake by Karius, who threw the ball against Karim Benzema for the game's bizarre opener. Although Mane had levelled for the Reds, the second came through a stunning Gareth Bale bicycle kick which is widely considered one of the best Champions League goals of all time. The victory was compounded when Karius spilled a Bale shot into his own net in the closing stages. This secured a record 13th European Cup for Los Blancos after a brilliant, action-packed final.
The man on the top of the world consoles the man at the bottom of it. pic.twitter.com/RKgPEYP3PM

— B/R Football (@brfootball) May 26, 2018
6. Chelsea 1-1 Bayern Munich, 2012 (Chelsea win 4-3 on penalties)
Chelsea's first ever Champions League victory came after a pulsating tie against Bayern Munich at the Allianz Arena in 2012. The match itself was absorbing, with Bayern Munich missing a plethora of chances in their attempts to break the deadlock. When the goal finally came, courtesy of a late Thomas Muller header, it looked like the trophy was staying in Munich.
Step up, Didier Drogba. The legendary striker powered home a header from a corner two minutes from time to send the game to extra time. More drama was to come, as Arjen Robben spurned a chance to win the tie by missing a penalty. The game eventually went to penalties and from then on the result was written in the stars. With his final act as a Chelsea player before his move to China, Drogba scored the winning penalty to secure the London club's first European Cup. This has to go down as one of the best Champions League finals of all time.
📆 OTD in 2012, Chelsea became the first team from London to win the Champions League 🏆

Didier Drogba's bullet header and ice cool penalty made history for the Blues in Munich 🙌💙pic.twitter.com/H6dSsFNx6L

— Football on BT Sport (@btsportfootball) May 19, 2020
5. Real Madrid 4-1 Atletico Madrid, 2014
The second Madrid derby to make this list, the 2014 meeting between Real and Atletico had a particularly dramatic finish. The two Diego's took centre stage in the first half for Atletico Madrid; main goal threat Diego Costa came off injured after just 8 minutes and left Simeone's side fearing the worst, but centre-back Diego Godin took up the goalscoring mantle to put them ahead after half an hour.
Atletico defended stoically for the next hour, denying wave after wave of Real attacks, and seemed destined to win the game. However, Sergio Ramos had other ideas, stepping up to score a 93rd minute equaliser to send the game to extra time. With Atletico deflated, Real added a quickfire treble to seal their 10th European title, with goals coming from Gareth Bale, Marcelo, and Cristiano Ronaldo. La Decima could hardly have come in more dramatic fashion, making this one of the greatest Champions League finals ever.
4. Barcelona 3-1 Manchester United, 2011
The 2011 final consolidated Pep Guardiola's Barcelona as one of the all-time great teams, with the Catalonian side winning their second European cup in 3 years. Barcelona put on a masterclass in tiki-taka football, dominating play and creating a host of chances. Their pressure told in the first half when they took the lead through Pedro. However, they were pegged back just 7 minutes later after a sumptuous goal from Wayne Rooney.
Barcelona were undeterred and retained their dominance in the second half. Lionel Messi lit up the tie with a wonderful 20-yard strike, before David Villa scored another beauty to put the result beyond doubt. Although this final was less dramatic than others on this list, the quality of football from Barcelona against a strong United team gives this game its famed status amongst football fans, making it one of the best Champions League finals in recent history.
🔵🔴 Barcelona claim their 4th European crown #OTD in 2011 🏆

⚽️ Pedro Rodríguez, Messi, Villa #UCL | @FCBarcelona pic.twitter.com/6QR9TWP8ZK

— UEFA Champions League (@ChampionsLeague) May 28, 2020
3. AC Milan 4-0 Barcelona, 1994
This tie was memorable for several reasons. For one, it's the largest margin of victory that any team has won a Champions League final by. For another, AC Milan weren't even the favourites to win. Barcelona had won the trophy in 1992 and had just secured the La Liga title for the fourth consecutive season. In contrast, Milan were in disarray. Legendary players such as Marco Van Basten and Franco Baresi missed out through injury and suspension respectively, and the limit on non-national players meant others such as Brian Laudrup and Jean-Pierre Papin were also not involved.
However, Fabio Capello's Milan team defied all expectations and romped to victory. Dejan Savicevic scored the pick of the goals with a superb lob from the edge of the box, with the other goals coming from Marcel Desailly and a Daniele Massaro brace. Johan Cruyff's men were well and truly put to the sword. As the biggest victory on the biggest stage, this has to go down as one of the all-time best Champions League finals.
2. Manchester United 2-1 Bayern Munich, 1999
For 90 minutes, this wasn't a particularly thrilling Champions League tie. Bayern had taken an early lead through a Mario Basler free kick, and Man United found a well-organised Bayern defence difficult to breach. As the clock ticked past 90 minutes it looked like any hopes of European glory for United were fading. However, two second half substitutes turned the tie on its head in injury time.
Teddy Sheringham was the first saviour, levelling at the death with an instinctive finish. Two minutes later United were in dreamland; Ole Gunnar Solskjaer scored from a corner to give the Red Devils the unlikeliest of wins. The two substitutes had combined to produce the most dramatic finish to a Champions League final in history. Not only that, but the win secured an unprecedented treble for the English side. As Sir Alex Ferguson so eloquently put it after the game: football, bloody hell.
1. Liverpool 3-3 AC Milan, 2005 (Liverpool win 3-2 on penalties)
It is no surprise that the miracle of Istanbul tops this list. This game had everything. AC Milan were heavy favourites against a sub-par Liverpool team who had finished 5th in the Premier league. In contrast to Rafa Benitez's side, the Italian giants had a team littered with world class talents. Their quality showed in the first half. They were ahead in under a minute, with captain Paolo Maldini volleying in from an Andrea Pirlo free kick. Two further goals from Hernan Crespo meant Milan went into half time with a comfortable three goal lead.
Nobody could have foreseen the events of the second half. Liverpool scored 3 times in 6 scarcely believable minutes, pulling the game back with goals from Steven Gerrard, Vladimir Smicer and Xabi Alonso, sending the majority-Scouse crowd wild. The Reds then proceeded to cling on, producing a heroic defensive display to send the game to extra time. An incredible double save from Liverpool goalkeeper Jerzy Dudek ensured the game got the penalty shootout it deserved. Dudek was again the hero, saving a Shevchenko penalty to secure Liverpool's 5th European Cup.
With a clear underdog producing one of the greatest comebacks of all time, this is undoubtedly the best Champions League final in history.
On this day in 2005…

1' ⚪️ Maldini
39' ⚪️ Crespo
44' ⚪️ Crespo
54' 🔴 Gerrard
56' 🔴 Smicer
60' 🔴 Alonso

Liverpool win 2-3 on penalties 🏆

Istanbul, one of the great European finals.pic.twitter.com/3JnnyADCrz

— Football on BT Sport (@btsportfootball) May 25, 2020
We hope you enjoyed the article 'The Best Champions League Finals of All Time'. Which do you think is the best Champions League final of all time? Let us know!
Read more about football here: