Fury v Wilder III: The most bizarre press conference yet?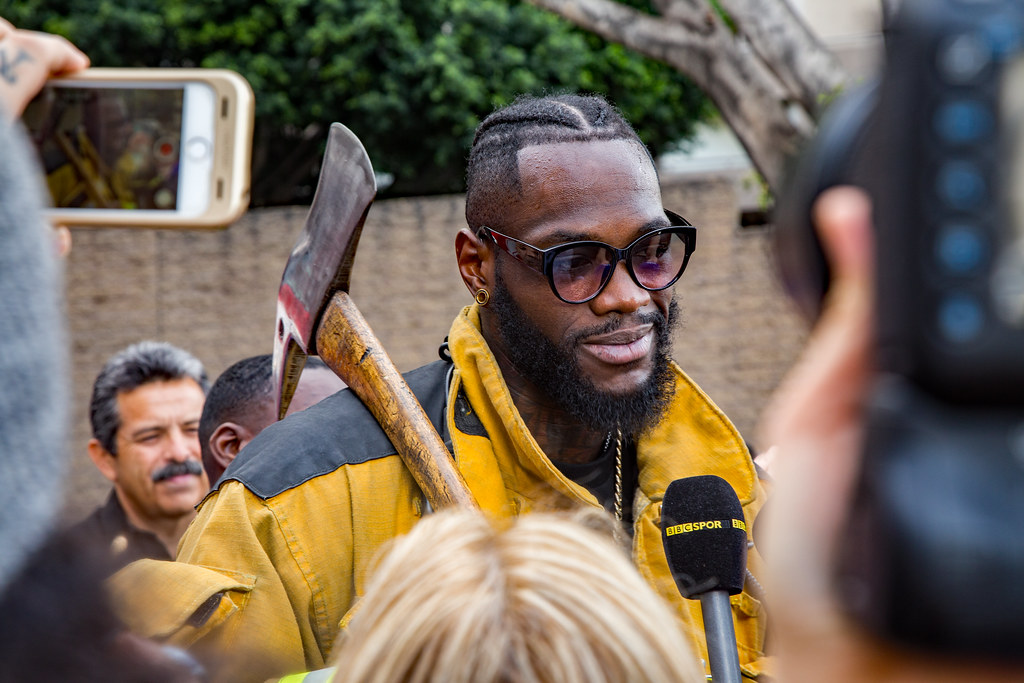 Fury v Wilder III: The most bizarre press conference yet?
If you've seen a Tyson Fury press conference before you'll be aware that they rarely follow the traditional Q&A format. With that in mind, when WBC world heavyweight champion Fury, 32 and American Challenger Wilder, 35, met each other in Los Angeles last night, it was never going to be plain sailing.
The press conference was to preview their third fight in the trilogy between the pair, which takes place on Saturday, July 24th in Las Vegas. They have previously met on 2 occasions, the first time in December of 2018, which ended in an eye-catching draw. And the second time in February of 2020, with Fury coming out victorious.
The Manchester Man known as 'The Gypsy King' entered the stage topless in a pair of white jeans and a baseball cap, acting his usual self engaging in conversation.
As for Wilder, who was defeated when the pair last met in 2020, stepped up to the microphone only to say "Look, enough said. Time to cut off his head. And come July 24th, there will be blood shed." Then the American put on his headphones and didn't say another word.
When asked about Wilder's behaviour, Fury responded by saying that it "showed how weak a mental person he is" and he believes that the previous loss had "an emotional and physical effect on his life".
After Fury and Wilder's trainer exchanged conversation, The 2 fighters faced off at the front of the stage for almost six minutes. Yes six minutes. Both Wilder and Fury were clearly determined to not back down first as the staring contest seemed to become quite tedious. Eventually Wilder put on his sunglasses once more and walked off the stage.
Fury perfectly summed up one of the most bizarre press conferences the boxing world has seen by saying "Thank you for turning out for this one sided press conference".
Fury and Wilder had a 5 minute staredown without saying a word to each other ?

(via @trboxing)pic.twitter.com/IZRXM3nXiU

— Bleacher Report (@BleacherReport) June 15, 2021
We hope you enjoyed the article ' Fury v Wilder III: The most bizarre press conference yet?' Who do you think win will the trilogy in July? Let us know!
Read more on boxing here: