UEFA Euro 2020: Team of the Tournament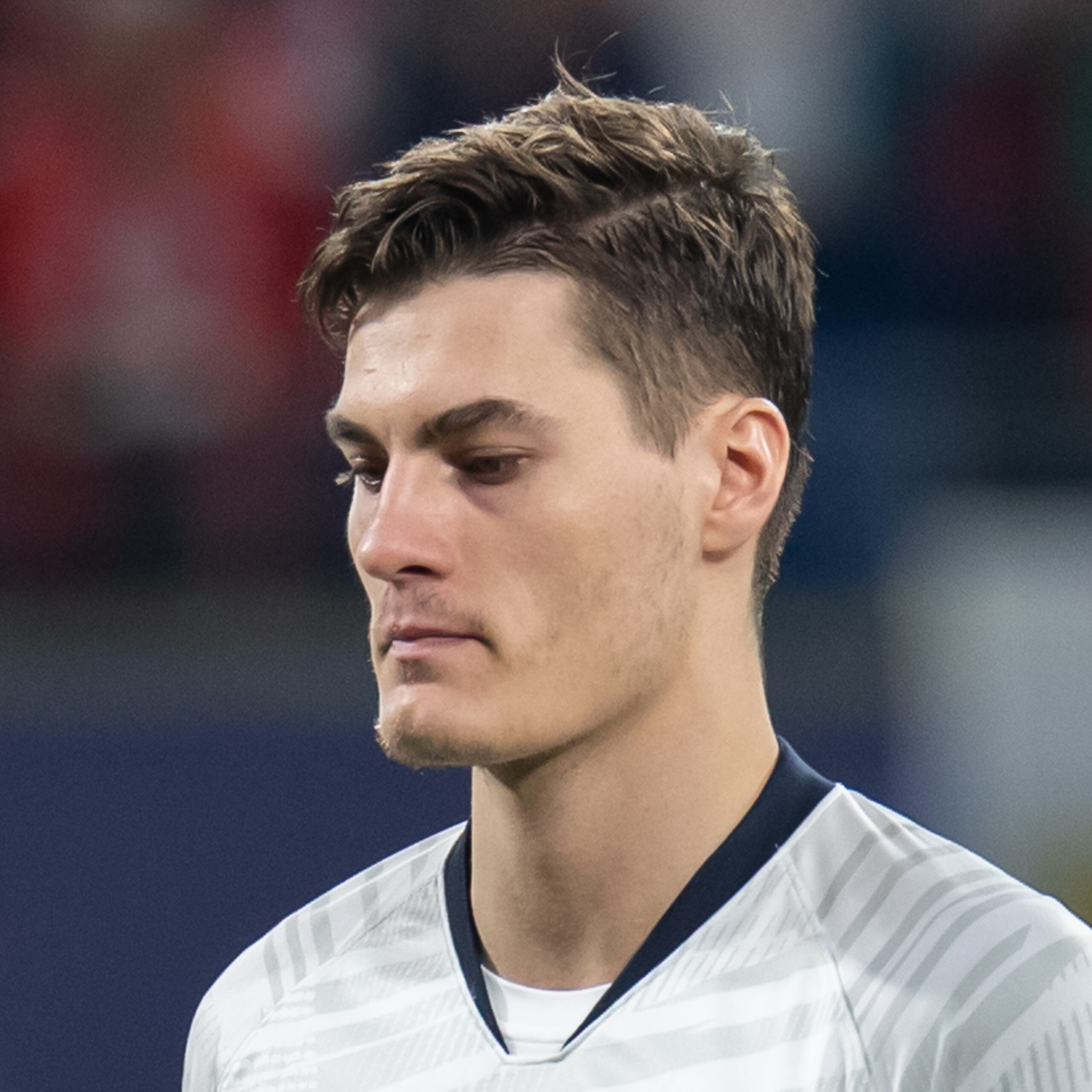 'Alternative' Euro 2020 Team of the Tournament
UEFA Euro 2020: Team of the Tournament 
In the wake of UEFA announcing their official 'Team of the Tournament' I thought I would devise a list of the 'best of the rest'. The forgotten stars, the unsung heroes, the players who set the tournament alight, but didn't quite grab the attention of UEFA President Aleksander Čeferin. Or whichever one of his minions devises the TOTT (Team of the Tournament).
UEFA Euro 2020 was simply one of the best football tournaments for a generation; we were blessed with high scoring, high intensity, high quality match-ups. There was talent to behold in every team. Be that from Italy's star studded squad, or from tournament newbies North Macedonia. No nation let themselves or the tournament spectacle down (O.K maybe Turkey did a bit). So to honour this special tournament I thought I would add to UEFA's TOTT a further eleven players. I will try and do some justice to the seemly forgotten stars of this epic competition.
So, before I start I'm going to show you the eleven players I cannot choose from. They have already been selected in UEFA's official TOTT, they are:
Goalkeeper: Gianluigi Donnarumma
Defenders: Kyle Walker, Leonardo Bonucci, Harry Maguire, Leonardo Spinazzola
Midfielders: Pierre-Emile Hojbjerg, Jorginho, Pedri
Forwards: Federico Chiesa, Romelu Lukaku, Raheem Sterling
I am now going to list my alternative 1-11 for UEFA Euro 2020, starting with the goalkeeper.
Had I been asked at the start of the tournament to predict who the 'best goalkeeper' would be?  Pickford would have possibly been my last choice. Furthermore at the start of the tournament I didn't even want him starting for England. However, as became a regular theme during this tournament, England Gaffer, Gareth Southgate proved that he knows a little bit more about football than 'armchair fans' such as myself. He picked Jordan from the start, and boy was this choice vindicated. 2 goals conceded in 7 matches speaks for itself.
A player vilified for his unpredictability and erraticism. Pickford looked a cool-head at back, a far cry from the hot-headedness we see at club level. Also let's not forget he saved 2 penalties in the final! Something I'm sure will get lost in the annals of history as England fans stay well away from those penalty shootout highlights.
Jordan Pickford was on another level at this year's UEFA Euro 2020 and he really did 'Get The Save On'.
Jordan Pickford's boots.. 😂🕺 pic.twitter.com/aHFrVTXxRz

— ODDSbible (@ODDSbible) September 6, 2018
Ok, so I'm already cheating a bit here. Maehle played almost all of the tournament as the left sided Wing-Back. However, seeing as he's right footed and plays Right-Back for his club, I thought I could justify his inclusion as our Right-Back of the tournament.
Maehle in his debut appearance at a major tournament took the continent by storm. Providing one of the passes of the Euros with his outrageous outside of the boot assist for Kasper Dolberg, in Denmark's 2-1 Quarter Final win against the Czech Republic. Maehle also chipped in with goals scoring 2 in his six appearances. Most memorably sitting down a couple Welsh defenders before slotting in at the near post in Denmark's 4-0 humbling of Wales. Goals, Assists and insane energy levels – that saw him cover more distance than any other player at the tournament to play 6 games or less – Joakim Maehle had to be on this list.
Premier league scouts better remember the name!
📊 – Carries into the penalty area in #EURO2020

🇩🇰 • Joakim Mæhle – 12

🇮🇹 • Lorenzo Insigne – 12

🇮🇹 • Leonardo Spinazzola – 11

🇩🇰 • Martin Braithwaite – 11

🏴󠁧󠁢󠁥󠁮󠁧󠁿 • Raheem Sterling – 10

🏴󠁧󠁢󠁥󠁮󠁧󠁿 • Jack Grealish – 9

Grealish only played 176 mins…#AVFC pic.twitter.com/pJ5siSRNrA

— PGR (@pgr_analytics) July 12, 2021
Like a fine wine, Gorgeous Giorgio gets better and better with age. 37 years old now, but can still get down with the kids. Chiellini epitomised everything right about that dominant Italian defence. Like Gandalf the Grey "You shall not pass" became his mantra. The proof was in the pudding, with zero players dribbling past him in the entirety of the tournament (although Bukayo Saka might have something to say about that).
They say class is permanent, and Chiellini was oozing class in every game he played. Marshalling one of the competition's strongest defences and showing the world there is plenty of room for 'old school' defending. Admirers of Catenaccio would have revelled watching that famous Italy vs Spain Semi Final in which Chiellini's determined defensive display was eye catching. His Italy side sacrificed 71% of possession in a truly masterful counter pressing performance. Future Italian defenders will be watching that game for years to come.
They just don't make 'em like Gorgeous Giorgio anymore.
Memes for the rest of the year would go to King Kong-Chellieni 😁
Jokes a part 37years and beside this laxity overall he and Bannuci had been a wall and also controlled the whole game from behind👍💯@EURO2020 #EnglandvsItaly pic.twitter.com/Bx4oPPMCr1

— Fahad Rehman (@FahadRehmanFSP) July 11, 2021
Akanji would have been one of my players of the tournament if it weren't for that pathetic penalty, in Switzerland's shootout defeat to the Spanish. If Chiellini is the 'old school' defender then Manuel Akanji is the leader of the 'new school'. Elegant on the ball and composed off it. Akanji is the type of player that must infuse a team with confidence. His talents exemplified perfectly by his stats.
Akanji committed just four fouls all tournament (the fewest of the Swiss Centre-Backs). He also had the highest pass completion rate of any Swiss player (only Xhaka attempted more passes for the Swiss). Akanji can also boast the record for most ball recoveries of any player at the tournament (despite playing less games than his closest rivals). And if all that wasn't enough, Akanji is also joint 2nd on the list for most successful tackles at this seasons Euros. A phenomenal defender and a future world class player for sure.
An unsung hero in the extreme.
Quelling danger better than anyone else at #EURO2020 were:

🇨🇭 Manuel Akanji
🇮🇹 Jorginho
🇺🇦 Mykola Matviyenko pic.twitter.com/d527ZrLnvj

— The Athletic UK (@TheAthleticUK) July 12, 2021
Luke Shaw AKA Shawberto Carlos had an unforgettable Euros. Making my early tournament cries for Chilwell to start pale into insignificance. Shawberto dominated that left hand side for England.
After initially not being selected for our opening game against Croatia, Shawberto laid down a gauntlet in his following appearances. And by the end of the Group Stage, was one of the first names on the team sheet. A goal in the final, as well as three assists, the England full back was clearly one of the stars of the tournament. His comparisons with the great Roberto Carlos did not go unwarranted. Shaw became one of England's main offensive threats from the left hand side, so much so that the legendary Brazilian was paying homage to England's very own on Instagram.
Co-signs don't come much better than that.
Roberto Carlos 🤝 Luke Shaw.

Greatness recognises greatness 🔥 pic.twitter.com/9ceoG21MvD

— Footy Accumulators (@FootyAccums) July 4, 2021
I had intended to try and make this list not too England-centric, but I found it almost impossible to leave this guy out. Another player I had questioned at the start of the Tournament. Phillips put my pre Euros predictions to shame. The hub of this special England team. A metronome that at times played to his own beat. Cue another legendary comparison, that's right, we're talkin' 'bout the 'Yorkshire Pirlo.
Phillips won more tackles than any other player at the tournament, and was key to England's record breaking defensive statistics. Yet offered so much when on the ball; that assist for Sterling's goal against the Croats will live long in the memory. Unquestionably he has benefitted from Bielsa's tutelage at club level, Phillips has gone from strength to strength in recent years.
Who knows what the ceiling will be for this talented Midfielder?
He's magic, you know.
Phillips, the Yorkshire Pirlo ❤️ pic.twitter.com/BzBB1JQWFB

— Leeds United Bay Area (@LUFCBayArea) July 11, 2021
Injured going into the tournament, then displaced by the in-form Manuel Locatelli. Verratti had it all to prove, and little time to prove it in. Magic Marco however, was made for the big stage. A player drowning in technique and dripping in swagger, he was destined to have a good UEFA Euro 2020, and that he did.
Verratti completed more passes than any other player to play five games, with a pass competition rate of 92%. An insane stat considering the amount of forward, high risk, passes played by the diminutive midfielder. This attacking intent on the ball is further represented by his 3 assists (joint 2nd at this seasons Euros). Mini Marco is a player I've always admired, the control he has on games can often be spellbinding, and this Euros was no different. Despite injury, despite doubters, Verratti showed once again why he's one of the world's best. A player who's never quite done it on the European stage for his club, has more than done it for his country.
It's time we put some respect on Money Marco's name.
Marco Verratti completed 112 of 119 passes (94%) in the #EURO2020 final.

When he was on the pitch, he controlled 11% of the match's possession on his own 🤯

What a player 👏 pic.twitter.com/PrDnEKQuGk

— Goal (@goal) July 12, 2021
Another player on this list who took a terrible penalty, this time in a Semi-Final. Olmo might not have the greatest reputation amongst Spanish fans, but he stole my heart this tournament with some breathtaking performances. Up until that dreaded Shoot-Out, Olmo was one of Spain's stand out players. Someone who seemed hell bent on breaking the Tiki-Take mould – of course he carried the principles of the 'Spanish way' of playing – but he was also direct and aggressive. Moreover, when the chance arose had no hesitation in pulling the trigger.
No player had more shot attempts than Olmo at UEFA Euro 2020. One goal scored might seem like a measly return, but Olmo makes the list for his unflappable desire. He struck me as someone who wanted to try something different. Someone prepared to take risks in possession, a trait that was lacking amongst his compatriots. I'm sure Spanish fans will disagree, but for me Olmo was the standout player for La Furia Roja (besides Young Player of the Tournament – Pedri). A player who left the famed La Masia academy at just 17 to forge a career out in Croatia. Olmo managed to garner the attention of top European clubs from all the way out in Zagreb. Since his move to Leipzig, he has continued to shine.
A player prepared to do it differently both on, and off the pitch, Olmo is my wildcard on this list.
These three creative outlets topped the #EURO2020 assist charts:

🇨🇭 Steven Zuber (4)
🇪🇸 Dani Olmo (3)
🏴󠁧󠁢󠁥󠁮󠁧󠁿 Luke Shaw (3) pic.twitter.com/9dzB45QRUN

— The Athletic UK (@TheAthleticUK) July 12, 2021
Only one player scored directly from a free kick this tournament. That man, Mikkel Damsgaard. Burdened with the unenviable task of being Christian Eriksen's replacement, Damsgaard didn't start the first game but was drafted in after the horrific scenes in Denmark's opener. In which Damsgaard's teammate and friend, Christian Eriksen of course suffered that horrendous Cardiac Arrest. Young Mikkel went on to put in some sensational performances in the wake of this near tragedy, taking the spirit of Eriksen with him. Damsgaard was the only player to score twice from outside the box (a speciality of Eriksen's). Helping to motivate a depleted and emotionally drained team. Taking Denmark from the brink of exiting the tournament, to going 1-0 up in the semi finals.
A player seldom mentioned in the build up to the tournament. He became a household name by the end of it, in Denmark certainly. Damsgaard's place on this list is deserved not just for the maturity of his performances, but for the guile shown to fill the boots of his nation's hero Christian Eriksen. At just 21 Damsgaard's future is very looking bright.
The same can't be said for his hairline, unfortunately.
I've always got time for a baby-faced assassin, and Dolberg is the embodiment of that, innocent but deadly. Dolberg, like compatriot Damsgaard wasn't fancied at the start of the tournament. With the likes of Braithwaite and Poulsen preferred, but through sheer determination forced himself into the reckoning.
It was the round of 16 where he really came to life. Scoring twice against Wales, having been a threat from the bench in his previous games. Dolberg now established himself as a starter for the Danes. A goal against the Czechs followed and Denmark looked a totally different side from the one that started the tournament. Due in part to the presence of a genuine talisman. Denmark's creative players now had a target to aim for. Despite his juvenile demeanour, Dolberg represented a bully in the box, allowing his teammates to play off him, to great effect.
Another surprise package makes its way onto this Alternative Team of the Tournament.
Kasper Dolberg amongst U23 players at #EURO2020

◉ Most goals scored
◉ Most goals scored from open play
◉ Most Big Chances scored

Prolific in front of goal. pic.twitter.com/OloFlg4d88

— Squawka Football (@Squawka) July 14, 2021
A man prepared to shoot from the halfway line – that's big Schick energy.
Big Pat is possibly the most overlooked player of the Euros. Denied the Golden Boot by Ronaldo, by virtue of assists – despite Schick scoring more from open play – and not even mentioned in UEFA's TOTT despite, for me, being the standout player of the Euros. Schick is well within his rights to feel snubbed.
Every tournament gets a 'breakout talent' and that was certainly Patrik Schick. A player whose star had waned slightly after a promising start to his career in Italy, Schick was on the redemption path. With seemly nothing getting in his way (other than Pickford of course) scoring in four out of five appearances at the competition. Most impressively, though Schick scored the goal of the tournament with a once in a lifetime strike. Besting David Marshall from all of 55 yards putting both Marshall and the ball in the back of the net. The Czechs impressed many with their industrious hardworking philosophy. But every team needs that spark, and Schick was there to provide it in spades.
A tournament filled with historical individual performances that will leave Schick forever cemented in Czech and Euros folklore.
Alternative VS. UEFA Team of the Tournament
As a football fan I'm constantly seeing opportunity for competition. So despite both teams being arbitrary exorcisms of footballing appreciation, I thought I would compare them head to head.
Matching my Alternative Team of the Tournament, to that of the official Team of the Tournament I fear that my team is perhaps worse on paper. But paper never won a football match! If the two teams were to play each other based on their Euros form, in a hypothetical TOTT face off, I think the 'Alternative Team of the Tournament' just pips it.
We hope you enjoyed the article ' UEFA Euro 2020: Team of the Tournament.' How does this squad compare to the official UEFA 11? And how could this squad be improved? Let us know!
Read more on football here: