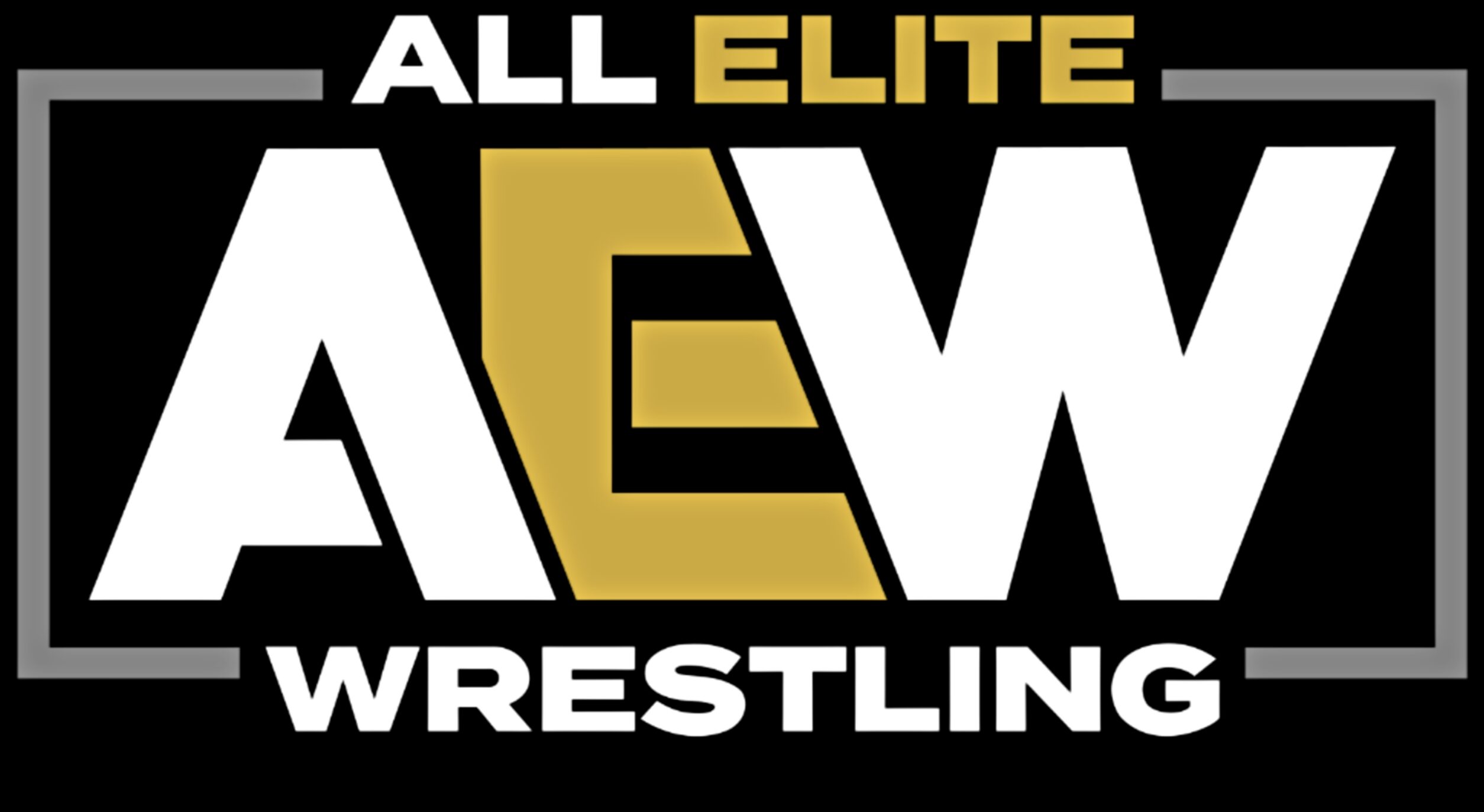 Have AEW Surpassed WWE?
This weekend AEW produced "All Out" which was the best PPV event of the year. There were a number of debuts from huge stars to accompany the outstanding in-ring work of their wrestlers. The question now must be asked – have AEW surpassed WWE and become the leading wrestling company?
A Fully Loaded Roster
By signing stars from the indy-circuit along with a number talented ex-WWE performers AEW have seemingly managed to capture lightning in a bottle. CM Punk returning from several years away from the sport was enough of a signing to capture the wrestling world's attention. AEW decided to double down on that seismic addition to their roster by adding Adam Cole and Bryan Danielson (formerly known as Daniel Bryan during his run in WWE). The possible dream matches that can now take place inside an AEW ring are mouth-watering and give AEW a license to print money.
It's @AdamColePro, BAY BAY!#AEWAllOut pic.twitter.com/eHchHsYZ52

— All Elite Wrestling (@AEW) September 6, 2021
AEW had a strong roster before these fantastic additions. Established stars like Kenny Omega, Jon Moxley and Chris Jericho helped establish younger stars like MJF, Darby Allin and Jungle Boy. Looking at their singles roster a little more closely you see talents like Miro, Hangman Adam Page, Christian Cage, PAC and Andrade who are all capable of producing match of the night performances. AEW don't need to rely on bringing back veteran wrestlers in their mid-to-late fifties to boost ratings, as they have cultivated a roster of talent from Day 1. They have intelligently added a sprinkling of stardust to that roster and now they possess talent that is at very least equal to that of the WWE.
CM Punk's entrance at #AEW #AllOut! pic.twitter.com/ibphw1eStf

— NoDQ.com: WWE and AEW news (@nodqdotcom) September 6, 2021
Their tag-team roster is equally stacked, with the Young Bucks, the Lucha Bros, FTR, Jurassic Express and Private Party already showing themselves to be industry-leading talents. These teams are joined by the stables the company have established, such as The Elite, The Inner Circle, The Dark Order, Team Taz and The Pinnacle. AEW executives have used their weekly YouTube shows "AEW Dark" & "AEW Dark: Elevation" as a way of giving younger, less known talents exposure and time to develop. The payoff comes in having a roster of wrestlers who feel they can develop their craft and be supported in their development as performers. WWE doesn't afford its performers this luxury and the quality of their product has been declining as a result.
What an entrance by the challengers, the #LuchaBros

How to order #AEWAllOut: https://t.co/29mWMw2Ivs pic.twitter.com/hDMm044uqc

— All Elite Wrestling (@AEW) September 6, 2021
There has previously been some criticism regarding the talent in AEW's Women's Division, however in the last 6 months they have done well to address these concerns. Initially there was a strong emphasis on Japanese talent in the division, but now AEW have succeeded in introducing and pushing its own stars. A good example of this is current Women's Champion, Britt Baker. Early on in her AEW career she was portrayed as a very plain, vanilla performer who struggled to connect with the audience. She was given the creative freedom to change her character and as a result she has become one of the top stars in the division. She is joined by performers like Thunder Rosa, Tay Conti, Nyla Rose and Kris Statlander who have each worked hard to achieve the acclaim they are finally receiving. The recent addition of Ruby Soho (formerly Ruby Riott) will further add extra excitement and drama to the division.
The Runaway is Home 🖤@AEW pic.twitter.com/M9Y56eKQa0

— Ruby Soho (@realrubysoho) September 6, 2021
Understanding Their Fans
WWE's flagship TV show "WWE Raw" has seen steadily declining numbers in recent years. Ever since they extended the show to 3 hours in July 2012 they have struggled to produce engaging, entertaining storylines. Despite having more TV time than AEW, the WWE have done less in the way of creating and building new talent, with their developmental brand "NXT" heading for another re-brand in the coming months, as Vince McMahon is not happy with its current setup. Apart from a few mis-steps here and there, AEW have largely identified what engages fans and has given its fans the type of content they desire.
AEW have given misused/underused ex-WWE talents effectively, giving them a platform to express their own character more freely and this resonates with the fans. Jon Moxley is a good example of this. He was given some bad storylines towards the end of his WWE run, but as soon as he joined AEW he was massively over with the fans and it seemingly breathed new life into his performances. We have seen this happen with other ex- WWE performers too, such as Miro, PAC and recently Malakai Black.
Bryan Danielson YES! So many surprises tonight! – AEW All Out #AEWAllOut #AEW @FlyinBrianJr @cozysuperkick @AndyNemmity @JustinWhang @wolfkingvillian @leslieleeiii @vintagepuro pic.twitter.com/c1sb9N9VtG

— Puroresu Flowsion (@PuroresuFlow) September 6, 2021
AEW have established 2 weekly TV shows on TNT, "AEW Dynamite" & "AEW Rampage" which gives their performers regular exposure on a mainstream network. Their ratings continue to grow and CM Punk's debut has further increased the level of attention on their product. One example that AEW have surpassed WWE was in April when "AEW Dynamite" defeated "NXT" in the "Wednesday Night Wrestling War", with the WWE show moving to Tuesday nights in an attempt to regain lapsed viewers. Recently "AEW Rampage" started airing on Friday nights and it will be interesting to see how it competes with "WWE Smackdown" on Fox.
It should also be noted that AEW are open to working with other wrestling promotions, such as TNA Impact, the NWA (National Wrestling Alliance), Ring of Honor and NJPW (New Japan Pro Wrestling). There have been many interesting collaborations and cross-promotional matches, which again see AEW give their fans the kind of content that WWE simply cannot offer.
Verdict
AEW are currently in the strongest position they have ever been. The WWE are on the back-foot and they must respond in some way, or else AEW could well replace them as the world's leading wrestling promotion. Unfortunately for WWE, this is traditionally a quiet time for the company, as they have just had their second biggest show of the year and there is usually a lull until the Royal Rumble in January. Also the NFL kicks off this weekend too, which reduces the number of fans tuning in to their shows.
Vince McMahon will need to draw on his decades of experience if he going to wrestle back control of this situation because currently the odds are certainly not in his favour. Rumours of the Rock returning at next year's Wrestlemania continue to build, but that would only be a short term fix. Mr McMahon needs to think about the long game and maybe it's time for him to step away and relinquish control to other people who are more in touch with what modern day wrestling fans want to see.
#AEWAllOut will go down as the greatest PPV ever in #AEW – from the shocking arrivals of @bryandanielson, @AdamColePro, & @realrubysoho to all the memorable matches! Order the replay to watch the historic show: https://t.co/29mWMw2Ivs pic.twitter.com/qZSrVhkFX9

— All Elite Wrestling (@AEW) September 7, 2021
Do you think that AEW have surpassed WWE? What do WWE have to do to compete with AEW? What are some dream matches you want to see in AEW? Let us know your thoughts!
Read more on WWE below: