Lautaro Martinez linked with Spurs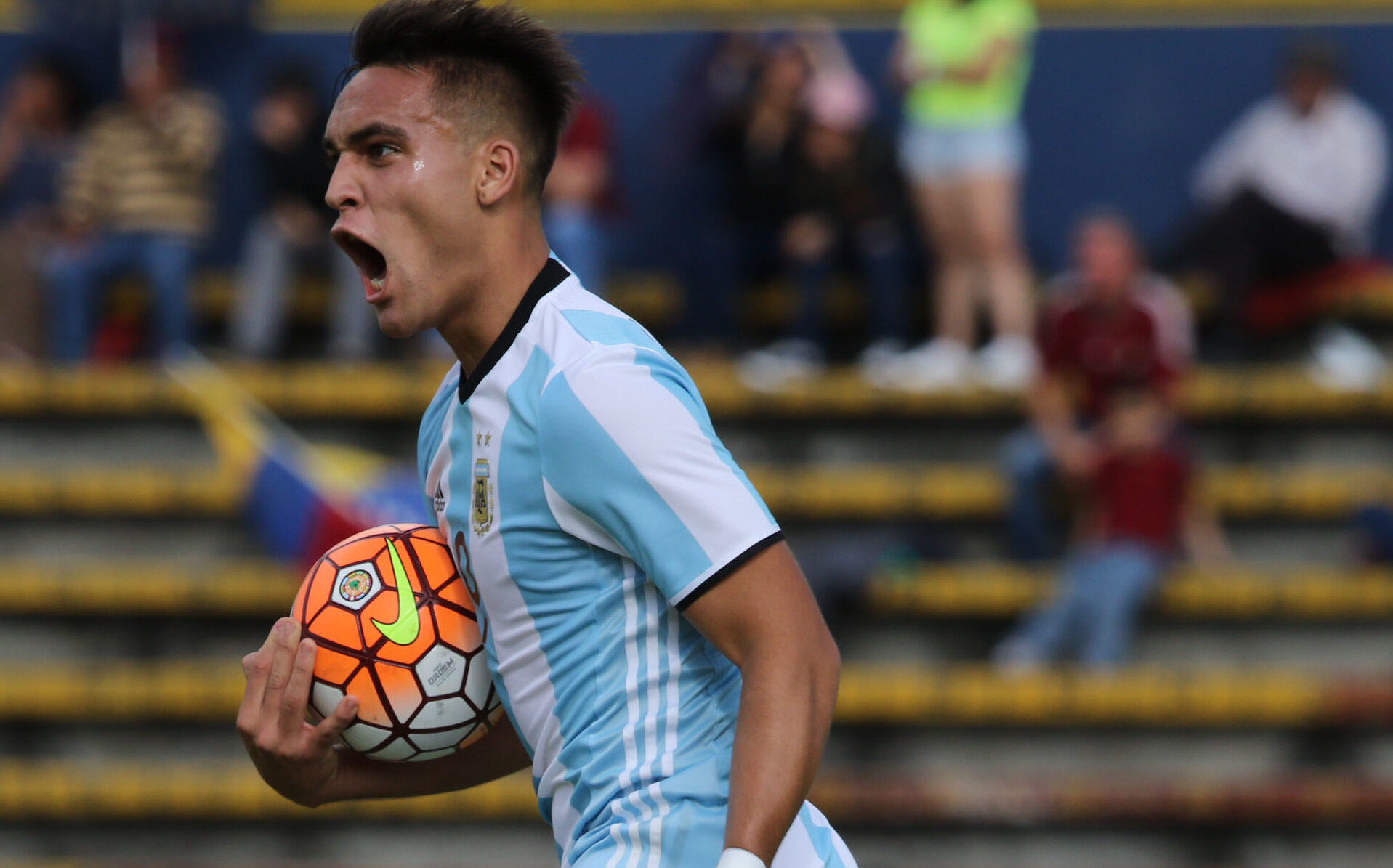 Lautaro Martinez linked with Spurs
Lautaro Martinez has been linked with Spurs as a potential replacement for Harry Kane. With Kane unhappy and Manchester City interested, Spurs could need another striker of international quality. And it seems they may be getting somewhere with the Inter Milan forward.
Lautaro Martinez is a Argentinean forward who is powerful yet skillful and slick. This might just be a perfect formula.Whilst he doesn't bring quite the same level of assists as Harry Kane does, with Kane producing 17 last season, Martinez would be an ideal replacement. The 23 year-old has scored 49 goals in 132 matches for the Italian side since joining in 2018, and was a influential figure in helping Inter win the Serie A and for Argentina winning the Copa America.
He has been linked with Spurs for a rumoured £60m which seems a good and reasonable price for a young, exciting and already-proven centre forward. It also seems he has his best years to come. With Kane exit-bound and Spurs in need of a proper striker, this move could be perfect for the white half of North London. It would also mean that Heung-Min Son, who favours the position of a winger, could stop playing as a makeshift striker.
🔵 Meanwhile, at @Inter…

🇧🇪 @RomeluLukaku9
✍️ Joining @ChelseaFC

🇦🇷 Lautaro Martinez
💰 @SpursOfficial agreed a £60m fee

😳 What is going on?! pic.twitter.com/4W7g7ZQIV0

— SPORF (@Sporf) August 8, 2021
Whilst Inter Milan are reluctant to sell him and Romelu Lukaku, who is linked heavily with Chelsea, it seems they might have already lined up some replacements. Edin Dzeko of Roma is believed to have already agreed personal terms with Inter. Atlanta's Duvan Zapata is also believed to be on Inter Milan's wishlist.
Inter Milan were hit hard on finances after the Coronavirus pandemic so perhaps they may sell after all. If they do sell Martinez and Lukaku they would earn almost £160m.
It is believed a £60m fee has been agreed yet both clubs deny this, Tottenham however have stated their interest.
As said earlier in this article, Martinez would make a great addition to Spurs and would be a worthy replacement to Kane. Previously linked with Barcelona, Martinez has his best years ahead of him whilst already having become a goalscoring machine. If signed, he would become Spurs' 4th signing this summer and also Nuno Espirito Santo's 4th signing. He's not Tottenham only Kane replacement though. It is reported that Martial has also been identified as a replacement. But whatever happens, watch this space.
Tottenham agree fee for Inter striker Lautaro Martínez also wanted by Arsenal https://t.co/NYkni1m4ig

— Gary Jacob (@garyjacob) August 8, 2021
We hope you enjoyed the article 'Lautaro Martinez linked with Spurs.' Do you think the Inter striker will be North London bound this summer? Let us know!

Read more on Football: