The Return of the 3-man Defence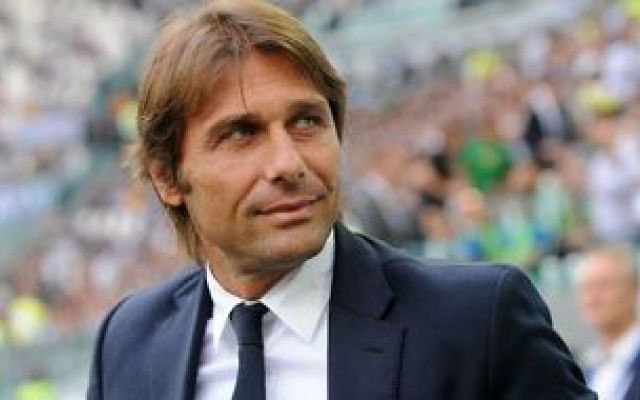 The Return of the 3-man Defence
The 3-man defence line is considered a rather old school and traditional type of system and for many years almost all of Europe's top clubs played with the more modern 4 man defence including 2 center backs and 2 fullbacks. However in recent years we have seen a resurge in use of this formation with many clubs including Chelsea, Arsenal, Barcelona,… and also international sides such as Italy and Holland utilizing this formation.
Origin of the 3-man defence
In the 50s coach Nereo Rocco managed to take underdogs Calcio Padova to second place using an early version of the 3 defender backline; This system went on to be known as Catenaccio, a defensive style of football which had a sweeper covering the 2 main center backs while also proving devastating on the counter attacks. Rocco later went to AC Milan and using catenaccio won several titles with the club. Among them the 2 first European cups out of 7 for AC Milan.
The most famous team to play Catenaccio in the 60s and is still talked about today is Inter Milan managed by the great Helenio Herrera. Herrera's formation was the closest from that era to what we have as a modern revamp. although his Grande Inter side were known primarily for their defensive strength, they were equally renowned for their ability to score goals with few touches from fast, sudden counter attacks, due to Herrera's innovative use of attacking, overlapping full-backs such as Giacinto Facchetti who was one of the first goal scoring wingbacks.
#DerbyDellaMadonnina Two of greatest pioneers of Catenaccio: Helenio Herrera vs Nereo Rocco!!! pic.twitter.com/LzvbpnGZuY

— Riccardo (@Italcatenaccio) December 21, 2013
Success on the national stage
The success that Catenaccio brought for Inter and Milan persuaded Ferruccio Valcareggi who was Italy's national team manager at the time to implement the system onto his team and although his team did not play exciting football, his tactics proved effective as Italy reached the World Cup final for the first time in 32 years.
Usage in modern football
After Catenaccio's success in the 60s it was time for another style of football to take over the world; Total football. The blueprint of football that is still played today by Barcelona became a dominant system in the 70s with Ajax and the Netherlands implementing this style at its finest. As time went on more teams preferred  to play with 4-3-3 and 4-4-2 formations and even Italian clubs most notably AC Milan under Arigo Sacchi started playing more attacking football and drifting away from the system that once brought them success. Most teams began playing without sweepers and started utilizing the offside trap, something that wasn't very effective with the sweeper standing behind the 2 center backs and although the formation itself was not used very often, Italian teams were still known for their talent in the art of defending.
In 2011 Antonio Conte took over a Juventus side that had been struggling for years after being relegated to Serie B. Most of Juventus' star players had either left the club or retired at that point and Conte needed something special if he was to compete for Serie A. Conte put Barzagli, Bonucci and Chiellini as his main defenders with Chiellini acting as a modern sweeper and Bonucci and  Barzagli providing extra cover for the midfielders and wingbacks De Ceglie and Lichtsteiner running down the wings. Juventus managed to win the Serie A title in Conte's first season as manager as they also did in the next two seasons.
Pretty incredible decade for Juventus, but of all those years, this will always be my favourite: 2011/12. That first season under Conte, Pirlo, Vidal, Lichtsteiner… something almost intangible about that season. Always brings a smile to my face. Warm memories. ⚫⚪ pic.twitter.com/0gP8HuHap9

— JuveFC (@juvefcdotcom) December 21, 2019
Conte departed for the Italian national team in 2014 in hopes of rebuilding the team after failure at the 2014 World Cup. The bulk of the Italian team played at Juventus and Conte implemented his style there as well and managed to put in exceptional performances at the 2016 Euros. Even though his team was knocked out on penalties against Germany, overall his performance was deemed as a success which lead to Roman Abramovich appointing Conte as Chelsea's head coach in 2016. After a shaky start to the season Conte brought his famous 3-4-3 system to the Premier League and won the league title in his first year once again. This lead to teams such as Arsenal to use this formation as well as Barcelona, most notably in their historic comeback against PSG.
Since then Conte has gone on to implement his formation and tactics in Inter Milan as well but his ideas have heavily influenced Europe. Teams that have played the 3-man defence since Conte took over at Chelsea are: Holland under Ronald Koeman, Wenger and Arteta's Arsenal, Mourinho's Tottenham, Favre's Dortmund and so forth.
How Antonio Conte's 5-2-3 turned into a 3-2-5 when Chelsea attacked ⬆️

🔵 #CFC pic.twitter.com/Ntk7jabxAx

— The Coaches' Voice (@CoachesVoice) July 27, 2020
Pros and Cons
Like any other formation in football, the 3-man defence has its strengths and weaknesses. The extra cover provided by the sweeper prevents the opposing team from counter attacking and with talented wingbacks the team has 2 extra wingers helping the other attackers.
Weaknesses include difficulty in keeping possession. The extra defender usually comes at the expense of a midfielder or a forward which makes retaining possession harder for teams and with the system being built for fast build up and counter attacks, teams are likely to face difficulty is they are to fall behind.
We hope you enjoyed this article 'The Return of the 3-man Defence'. Do you prefer a 3-man defence or a traditional back 4? Let us know!
Read more on football here: