England Review: Why Fans Should Still Be Excited For Euros 2021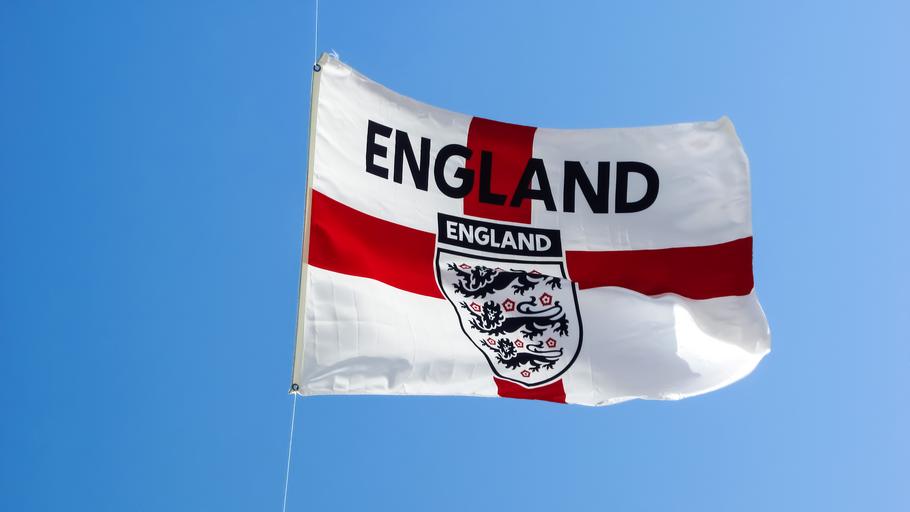 England in the Euros: Why we should still be excited
Following the international break, it may seem that England fans may not be so hopeful at the Euros next summer. The Three Lions played out two dull Nations League games against Iceland and Denmark to put themselves second in the group last week.
They won 1-0 in Iceland, thanks to a late Raheem Sterling penalty shortly followed by a missed penalty from Iceland in injury time. This gives fans an ounce of satisfaction after they knocked them out of the 2016 Euros in the round of 16 last time out.
They then went on to play out a drab 0-0 draw away to Denmark, which left fans with not much to ponder with. England manager, Gareth Southgate fielded strong sides in both games, but neither teams played outstanding. Debuts were handed to youngsters Phil Foden, 18, and Mason Greenwood, 17. But after playing against Iceland, they were disgracefully sent home, following a quarantine breach within the England camp.
From an outside perspective it seems like there isn't much to be hopeful for. The next major tournament is now only 10 months away. Nonetheless, they have a great flurry of bright, young talents shining through the ranks. Along with this, Southgate has plenty of games left to figure out his best side and which players work well together.
Looking ahead to October 👀

Three big games at @wembleystadium for the #ThreeLions next month! pic.twitter.com/zZ9xXn07dl

— England (@England) September 9, 2020
Bright young debutants
The resumption of the Nations League, would have taught Southgate a few lessons about his squad. One goal in two games suggests that there is a lack of productivity and creativity within the team. This was certainly evident when watching them play. The much-anticipated debut appearance from Phil Foden against Iceland, definitely showcased glimpses of what England were missing in their second game. A creative, attacking midfielder is exactly what Southgate needs and under Pep Guardiola's wing, Foden can certainly fill that void.
Wolves Centre back Conor Coady had an impressive start against Denmark. He provided a self-assured and solid display to keep a clean sheet, as well as showcasing his leadership abilities on the pitch. England have been screaming for a shape up across their back line, and Coady might just be Southgate's answer.
Leeds defensive midfielder Kalvin Phillips was also handed a debut on the same night but had little to contend with against Denmark's attack. Nevertheless, Philips was a pivotal player in Leeds Championship title winning campaign and will continue to shine under the guidance of experienced manager Marcelo Bielsa.
There were late introductions for Aston Villa captain Jack Grealish and Arsenal full back Ainsley Maitland-Niles against Denmark. Manchester United forward, Mason Greenwood also saw a few minutes of action in Iceland. This reassures fans that the England boss is willing to include new talent into the team and give them a chance to prove themselves.
The #ThreeLions' newest member!

👏 @MaitlandNiles pic.twitter.com/LKQt9zItiL

— England (@England) September 10, 2020
Chances to test the waters
England have four more Nations League games before the Euros next summer, and Southgate will be looking to field strong sides against their opposition. Two games against a very talented Belgium side, will be a good chance to get the best out of the players and figure out which tactics work the most.
Many different formations have been played out since Southgate took charge of the reigns and he still doesn't know which one works best. Against Iceland, they played a 4-3-3 which seems like their strongest set up at the moment. Southgate changed to a 3-4-3 against Denmark but it didn't prove as effective, leaving them with huge gaps in the middle and no creativity.
One thing that Southgate will have to learn in these types of games, is to show ambition and test the waters. With an influx of new talent coming through, they shouldn't be shy to push the boat out and let players use their abilities to create more chances. The attacking prowess of Raheem Sterling, Harry Kane, Marcus Rashford and Jadon Sancho should be enough to score goals against the opposition. These upcoming games in the next couple of months will definitely be a good chance to test the waters and give players the freedom to experiment.
Talk of continued punishment for the actions of Foden and Greenwood will also in no way help England improve as a side. By breaching quarantine rules within the England hotel, their actions were unacceptable. Now they have been dropped they need to earn Southgate's trust back and to change their behaviour. However, dropping them again may only make matters worse and its important they move on.
— Phil Foden (@PhilFoden) September 7, 2020
Tournament luck U-turn
After the 2018 World Cup, England fans finally saw glimpses of a successful future for the Three Lions. Progressing to the semi-finals and winning penalty shoot-outs are two things that have not been linked to an England football team in recent years.
Opposition will be tough next summer however, and it will be a good chance for their young team to perform on the big stage. There are some extremely talented teams in the tournament including; World Cup winners France, Germany, Netherlands, Portugal, Belgium and more. They can all be difficult obstacles to overcome on the way.
Knowing how other England squads have performed previously, Southgate will look to use his weaponry more effectively against teams with far more conviction than Denmark. England have had world class footballers within their ranks but have never lived up to their potential. A team that boasts the likes of Frank Lampard, Steven Gerrard, John Terry, Rio Ferdinand, Paul Scholes and many more could not progress any further than the quarter-finals stage.
Previous unfortunate endeavours at the Euros and the World Cup will play at the back of their minds and motivate the team to change England's fortunes. If they can make any improvements from the last World Cup, fans can start looking forward to a turnaround in luck for future England teams at the major tournaments. The light now shines onto the new generation of footballers.
Where does this leave them?
So with this in mind, it shows how exciting England in the Euros could be next summer. Youngsters are now gaining more Premier League experience and England's youth system is continuing to develop bright new talent. After last tournaments success- they definitely have a lot to be excited for in the next couple of years. England fans should not be so uninspired after watching their recent performances and have faith they can progress far into the knockout stages.
We hope you enjoyed this article 'Why England fans should still be excited for Euros 2021'. How do you think England will get on next summer? Let us know!
Read more on football here: