Is Chelsea's Season a Success or Not?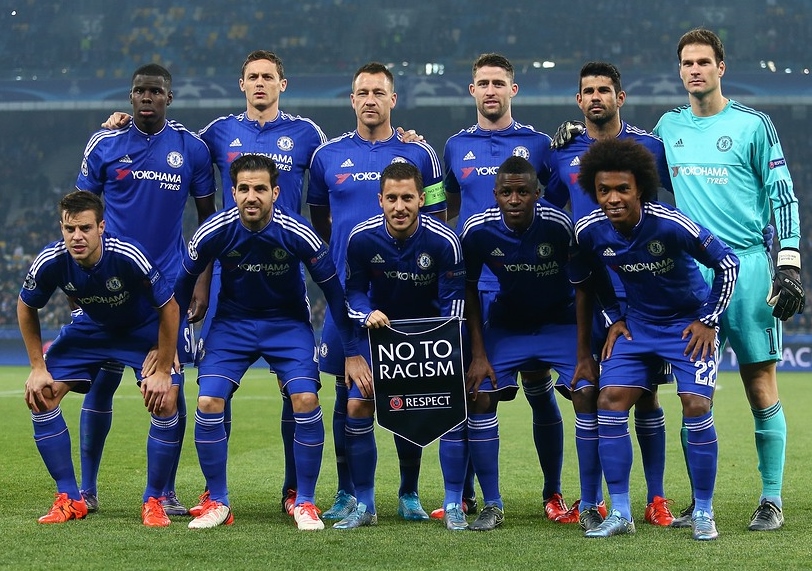 Chelsea F.C – Season Review
Chelsea F.C. one of the elite clubs in the world of football, expectations are high every season. Europa League win in 2019 has been one their biggest achievement in the recent years. Last winning the Premier League in 2017. Fans expect Chelsea to compete for title every season, which has not happened. 5th in the 2017-18 season and 3rd in 2018-19 season, Chelsea have not looked like title contenders in recent years.
With the transfer ban and loosing their star player, Eden Hazard, to Real Madrid at the start of 2019-20 season, many knew that The Blues won't compete for the title again this year. A change was expected with the appointment of Lampard. No one expected big things from this Chelsea side, a Champions League spot was thought of as a success. Can Chelsea call this season a success, let us look into it.
No High Expectations
Chelsea and their fans came into this season having not many high expectations. Transfer ban, loosing the star player, appointment of a new manager nothing looked good for Chelsea. Premier League title was a dream also the Champions League spot looked doubtful. A young squad with not much experience in the top flight, things were not looking good for Chelsea. Starting the campaign with a 4-0 defeat to Manchester United and a draw against Leicester City. Top 4 finish also looked like a big task for this Chelsea team.
Fast forward to June, Chelsea were competing for the top 4 with United and Leicester. Win against Manchester City, increased their confidence. With 63 points and 2 matches left to play, Chelsea are 3rd in Premier League. Lampard can't afford a slip-up right at this point of season. Both United and Leicester are just behind them. Liverpool and Wolves are the remaining 2 matches for The Blues. Chelsea have to be at their best to get a spot in Champions League.
Such a bad day for all of us. This is not our expectation. But it doesn't help us to be frustrated for too long now. We can't finish the season positively by staying negative. Let's push each other now for the final games. Let's do this together as a team 👊🏾💙 #AlwaysBelieve pic.twitter.com/yovPkp9IUI

— Antonio Rüdiger (@ToniRuediger) July 12, 2020
FA Cup semi final match against Manchester United is also to be played. If they win, Arsenal or Manchester City would be their opponents. Lampard has a decision to make, FA Cup or Top 4 or both. Looking at Chelsea winning the FA cup and getting in top 4 looks difficult. Realistically only one of these two can be achieved. Season would be a big success if Chelsea manage to win both. A top 4 finish is a possibility for Chelsea. Fans would be delighted with a hard fought top 4 finish.
Chelsea F.C. And The Youth Players
Transfer ban forced Lampard to play the young players. It could have gone either way but Lampard used the young players wisely. The way Chelsea have played, the results they have managed to get with this squad is plausible. This has also shaped Chelsea future, as these players are the future of the club. Lampard got the best out of these young stars and gave the fans what they wanted, see their youth perform. Mason Mount is a player who has featured in every match for Chelsea this season. Pulisic has been one of the best players since the return of football. Tammy Abraham their top scorer with 16 goals.
This opportunity has helped both Chelsea and the players. Chelsea can put trust in their own youth to get results. Players now have experience of playing against the best and at the top level. Development of these young players has been massive. Lampard knows how to get the best of these players. In the coming seasons we can expect Chelsea to compete for the title,again.
Performance And Results
It was not an ideal start for Frank Lampard's side. Only 2 wins in first 6 matches was not a good start to a campaign. The Blues were back on track after a string of good performances. The lack of consistency was one of the problem with this Chelsea side. Going forward, they have looked good but when it come to defending they are one of the worst teams in the League. Lack of results against the bottom half sides like West Ham, Bournemouth have really cost them. Against the top sides, Lampard has failed to get results.
The lack of results and consistency in performance has been a key factor for their struggles this season. Playing with a young, inexperienced squad might be difficult at times. In some matches they are their best and in the next match they are their worst. Problems in the backline is something Lampard has not found a solution of. Lampard's main focus next season would be to improve the team's defense. FA cup win would be a confidence booster but to finish in top four is what Lampard would be aiming for.
What does the future hold?
"What we have to do now is put that game to bed because the only thing that matters now is that we fight for top four and we're still in that race because of how we've been this season" Lampard post match comments after the match against Sheffield.
Looking at how Chelsea F.C. came into this season, if they manage to finish in top 4 it would be successful campaign for them. Missing out on the champions league spot might be disappointing but they have played some good football and fans would be happy with that. Hakim Ziyech and Timo Werner will be very important for them next season. Lampard has managed to attract the attention of many people towards the team, next season they will be a team to lookout for.
— Chelsea FC (@ChelseaFC) July 12, 2020
We hope you enjoyed the article 'Is Chelsea's Season a Success or Not?' Has Frank Lampard done a good job so far? Let us know!
Read more on football here: