Premier League Season Review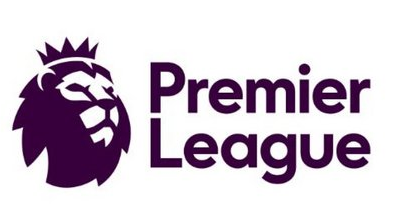 2019/20 Premier League Season Round-up
Premier League Season Review
The Premier League came to an end this Sunday, with a lot of important and interesting matches played on the final match day. Top 4 spots solidified, Europa League spaces and the dreaded relegation zone, everything was to be played for. There weren't many surprises but all the matches were top notch. Let us look into the last match day of 2019-20 Premier League.
Premier League Champions
Liverpool were crowned the Premier League champions after an extraordinary season. Liverpool were the European Champions last year and are now Champions of England. With consistency, belief and support of fans, Liverpool won their first ever Premier League. Every time they stepped on the pitch it was a treat for everyone, they were that good.
What a season. What a team. 🔴#LFCchampions pic.twitter.com/vI2AsgxVHh

— Liverpool FC (Premier League Champions 🏆) (@LFC) July 26, 2020
Premier League Top 4
Chelsea, Manchester United and Leicester City had everything to play for. Only 1 point came between third placed United and fifth placed Leicester. Chelsea went against Wolves, who were playing for a spot in Europa League. A win against Chelsea would have landed them the Europa League spot, given Leicester lost against United. A draw was enough for Chelsea to get them in the Champions League.
Chelsea were the team under pressure between the two. Frank Lampard's Chelsea showed a good performance by scoring 2 goals and conceding 0 to book their place in Premier League top 4. Mason Mount scored an absolute beauty, what a free kick. Giroud went on to score the second 3 minutes later.
"They're a really good side to play against, but the discipline of my team today was fantastic. Sometimes we haven't had that at home this season", Lampard after the win against Wolves.
Lampard says Azpilicueta has set the standard this season, and leads by example every day. The boss then thanks the Chelsea support, who he wishes could have been here today to celebrate a good end to the league campaign. #CHEWOL

— Chelsea FC (@ChelseaFC) July 26, 2020
The King Power Stadium hosted Manchester United. Both teams were fighting for the place in Champions League, but only one could go through. It was Manchester United who won the match against a Leicester side who have lost their edge since football resumed. Bruno Fernandes was again on the score sheet along with Jesse Lingard. Manchester United would be happy to finish in 3rd place, after getting eliminated from the FA Cup too.
🗣 The boss was a happy man after #LEIMUN, but he's already looking ahead to what's next for #MUFC! 💪 pic.twitter.com/Eql4GL7B1b

— Manchester United (@ManUtd) July 26, 2020
The Relegation Zone
Watford, Bournemouth and Aston Villa were the teams on the verge of relegation. Just like the Top 4, these three teams were giving their everything today but it didn't end well for Watford and Bournemouth. Watford faced Arsenal in their final match, Watford tried their best but couldn't get the 3 points needed. A scoreline of 3-2 saw them in the relegation zone.
A win on Merseyside, but results elsewhere mean we're relegated from the Premier League. #EVEBOU // #afcb 🍒 pic.twitter.com/anvyeH6tm4

— AFC Bournemouth (@afcbournemouth) July 26, 2020
Bournemouth on the other hand, won their match by 3 goals to 1 against Everton. But their faith was in Aston Villa's hand. A draw was enough for Villa to secure a place in Premier League season. Against West Ham, there was some late action. Goals from Grealish and Yarmolenko coming in final 10 minutes. With Watford failing to win their match, Villa were safe with a draw. That meant Bournemouth and Watford had to face relegation. Both teams came together in Premier League and leave together.
Pure relief!! We did it 💜 pic.twitter.com/bhhwaTRdam

— Conor Hourihane (@ConorHourihane) July 26, 2020
This was the summary of what happened on the final match day of Premier League. Liverpool finally won the elusive Premier League trophy after a 30 year wait. Next season's Champions League spots have been set into stone and we say farewell to Watford, Bournemouth and Norwich within England's top flight.
An action packed 2019-20 season came to an end with some good matches. By the look of it, the 2020-21 season can be even more interesting and competitive, as Leeds United are also back in Premier League after a 16 year hiatus from England's top flight.
We hope you enjoyed this article 'Premier League Season Review'. Who do you think will win the Premier League next season? Let us know!
Read more on football here: