FA Cup final to be London derby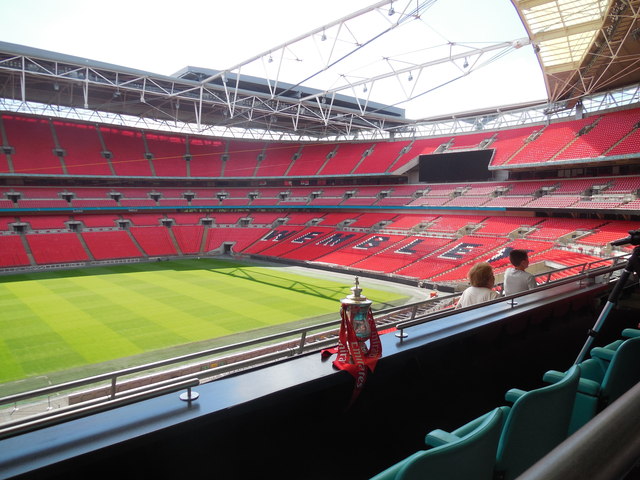 Red and Blue of London to clash at Wembley
This weekend we learnt who would take their place in the FA Cup final. Arsenal and Chelsea, the underdogs in the semi-finals, both booked their spots in one of England's oldest competitions.
Unfortunately for any northerners, both teams from Manchester saw themselves beaten by a southern side better than them.
Arsenal got the better of a much stronger Manchester City side by displaying a good performance. The day after that, Chelsea put on one of their best performances of the season to get past Manchester United. Let us take a look at both the matches and what to expect in the FA Cup final.
Semi-final 1: Arsenal vs Manchester City
Manchester City came into this match as clear favourites. Looking at their team, anyone would have predicted a win for the Citizens. Arsenal played with a front-three – Aubameyang, Lacazette and Pepe – who, against Tottenham were not at their best.
Against City, Mikel Arteta transformed from apprentice to master. His tactics were spot on as his team scored two goals against one of the best in Europe.
One of the Gunners' weaknesses this season, their defence, was unbreachable against one of the most potent attacks in the world. David Luiz and Kieran Tierney played exceptionally well, preventing City from scoring a single goal and, in doing so, silenced their doubters. Aubameyang scored both the goals for The Gunners, landing them a place in the final of the FA Cup.
Arteta and his players should be appreciated for the courage they showed in this match, happy to patiently keep possession in their own area, with one such passage of play leading to Aubameyang's opener.
Worryingly for Pep Guardiola, this match showed why Manchester City have lost nine times this season.
💬 "It feels good knowing that we've all got each other's back, if you go then someone is covering. You're in it together."

📺 Watch @KieranTierney1's full post-match interview 👇

— Arsenal (@Arsenal) July 19, 2020
Arteta set a challenge for the Arsenal players after a successful week: "For me Saturday is a huge win because our obligation with this club is to fight for silverware, to be with the top teams. We have reached the final. I put that pressure on myself and now we are starting to do that. To beat the two best teams in the country is great."
This was one of the best weeks this season for Arsenal fans and Arteta, getting three points from Premier League champions Liverpool and getting the better of Pep's City to reach the FA Cup final in the same week.
A solid piece of defending in both the matches and a perfect tactic against City to get both the goals, showed everyone of some good signs from this Arsenal side.
Semi-final 2: Chelsea vs Manchester United
With Manchester City's loss, a Manchester derby in the FA Cup final was off the cards. The second semi-final saw Chelsea go against United. Both teams are currently battling for a top four spot in the Premier League, so it was a match to be excited about.
Coming into this match, United were in considerably better form compared to Chelsea. Lack of consistency and weak defence made Chelsea the underdogs in this tie. As the game progressed, however, Chelsea showed why they deserve to be in the final.
Their first goal came deep into added time in the first half as Olivier Giroud poked home from a good ball from the captain, Cesar Azpilicueta. David de Gea, in the United goal, should have done better, but the worst was yet to come.
Mason Mount scored the second goal soon after the restart, thanks a good run and powerful shot from outside the box. De Gea let the ball bounce out of his gloves for the second howler of the night by the Spaniard.
The third goal came in a similar way to the first, a nice grounded cross from Alonso finished by Harry Maguire, an own goal. Manchester United got one goal back late in the second half through a penalty but it was too little, too late.
.@MasonMount_10's message to all Chelsea fans after that big semi-final win! 💙👏#MUNCHE pic.twitter.com/kezQaxDp4y

— Chelsea FC (@ChelseaFC) July 19, 2020
"It is a great achievement for us to get there, to win a semi is a great thing but to win a final is the thing. We are progressing, we are getting better. There have been recent bumps but today was a performance of huge character and personality, work ethic and quality." Said Lampard after the semi-final win against Manchester United.
Chelsea pressed United very well and managed to repel most of the Red Devils' attacks. As for the goals, De Gea should have done better, especially for the Mason Mount goal. He has not been at his best for some time now and people are asking questions.
Nonetheless, leaving Martial, Pogba and Greenwood on the bench was not one of the best decisions from Ole Gunnar Solskjaer.
FA Cup Final
The FA Cup final will be played on August 1st between Arsenal and Chelsea. The two teams are transitioning, trying to prove a point. Reaching the final after an impressive performance, would prove a considerable success.
Lampard and Arteta will face each other as managers for the respective clubs they won the FA Cup with.
So far this season, Chelsea have had the better of Arsenal in the Premier League. They won at the Emirates and drew at Stamford Bridge. Last time these two teams faced each other in a final was in the Europa League, which Chelsea won convincingly, 4-1. In the Premier League, Chelsea have performed better than Arsenal, overall.
The thing to note would be that Arsenal have won the FA Cup the most, 13 times. Also, in 2016-17, it was Arsenal and Chelsea in the FA Cup final and Arsenal won that by 2 goals to 1.
Winners past, finalists present. 🏆#EmiratesFACup pic.twitter.com/JMgbpBnOlX

— The Emirates FA Cup (@EmiratesFACup) July 19, 2020
Both teams have some defensive problems, but equally they are quite fast in attack. There are match winners on both sides and either team on their day can play some good football.
Predicting a winner in this match is not easy. Arsenal played well defensively in recent matches but mostly they look shaky at the back and Chelsea's attack can make the most of that. If Arsenal continue with their defensive display there is a slight chance that they can win the FA Cup for the 14th time or else it would be Chelsea to be crowned at Wembley.
Result aside, we could be in for a treat with this final. Arteta against Lampard, could be a fantastic tactical display.
We hope you enjoyed the article 'FA Cup final to be London derby'. Who do you think will prevail, Gunners or The Blues? Let us know!
Read more on football here: