Nelson Semedo: How will he fit in at Wolves?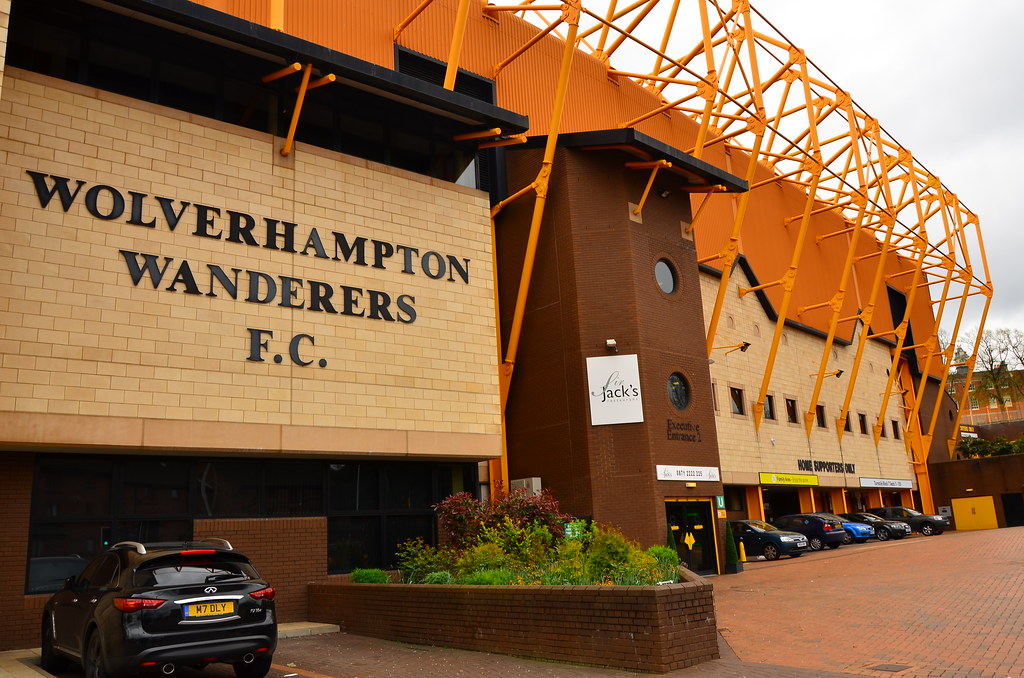 Nelson Semedo: How will he fit in at Wolves?
How do you replace a player who many believe is one of the best wing backs in the league? A player who contributed 4 goals and 3 assists last season? An experienced and solid international? Well, Wolves fans got an emphatic answer when they signed Nelson Semedo from Barcelona in a deal worth £36.8 million. His addition to the squad sees the total spending of the Midlands club reach over £70 million, but beyond the numbers, why have they signed him? How did they manage to attract the Barcelona right back? How will he fit in at Wolves?
Why Nelson Semedo?
The departure of Matt Doherty to Tottenham signalled the obvious need for a replacement right back but why choose Semedo? Well, first of all its key to understand the right backs role within the current set up at Wolves. The full backs are actually wing backs and have tremendous responsibility for creating attacks, as well as defending. Doherty's goal and assist output for last season highlights the encouragement given to the wing backs to get forward and be involved in attacks. This is perhaps one of the reasons why Semedo is his replacement. So, how will he fit in at Wolves specifically?
Semedo bids Barcelona farewell…… Good luck in your new adventure, Nelson💪 @_nelsonsemedo_ pic.twitter.com/rFZ0kyBv4z

— Horsh (@OlayinkaMubz) September 22, 2020
The Numbers
Despite finally nailing down a starting spot at Barcelona last season, he only record of a single goal and 4 assists in all competitions last season. His difficulty in finding players with crosses not only highlights his weakness but is also evidence of how Barcelona do not rely on crossing with their style of play. At one point last year, only 25% of his crosses found their man, an improvement on 20% the previous season. It is certainly an area of his game that needs addressing but as Wolves play a more direct style of play than the Catalan club, it will be interesting to see how he does with more opportunities.
For what he lacks in end product, he more than makes up for in his overall progressive play. he averages 2.58 progressive runs and 3.87 dribbles per 90 minutes (as of 19th May).  He also averages 3.2 take on attempts, 15.3 completed final third passes and even more important for  Adama Traore, 19.4 passes to the right wing (all per 90mins). So what do all these numbers tell us? They tell us Semedo is very good attacking with the ball. A progressive, well accomplished wing back that is very useful against teams who set up with a low block. Having played on the right side of Lionel Messi, who likes to drift inside. Semedo is also well versed in the art of the overlap, something that could really hurt teams when he plays behind Traore this season. A glance at any heat map confirms how his preference is to stay out wide.
⚡ Adama x Semedo ⚡

Wolves' right-hand side is going to be a problem 🔥 pic.twitter.com/SlrmpuU1qk

— Goal (@goal) September 23, 2020
The Profile
It's already been established that Wolves currently possess tremendous pulling power for a certain type of player. So, it comes as no surprise that Semedo slots perfectly into a number of categories. First of all, his age.
The 26 year old joins a long list of already established, first team players to come straight into the squad. As a direct replacement for a regular starter, this is nothing unusual. But we have also seen, throughout Fosun Internationals tenure, a preference for signing already established players. For the past four transfer windows, the average age of a player coming into the club has ranged between 23-25 years old. Even exceptions to the rule, such as Reuben Neves (20 years old) and Diogo Jota (21 years old), had tremendous experience for their ages. Both went straight into the side after signing. With one or two exceptions, it seems as though Wolves buy players for now and the near future.
Secondly, it's hard to ignore that he is another Portuguese player. In fact, Wolves now have 10 Portuguese players in their first team squad, as well as Portuguese manager, Nuno Espirito Santos. It's no secret that the managers influence in attracting players of his own nationality is heavy. It also cannot be ignored that Semedo is represented by Gestifute, the agency run by Jorge Mendes. A man who plays an increasingly important role in the clubs transfer deals. The player is established, in his prime, Portuguese and represented by Jorge Mendes. A template that the club has been working from for a number of seasons now.
Nelson Semedo has completed his move to Premier League side Wolves as he joins up with his fellow Portuguese team mate.

He becomes the Tenth Portuguese player at Wolves.😁

Welcome to the Premier League! pic.twitter.com/dIFHBwZUjx

— Realitysportingworld (@Realitysportin1) September 23, 2020
The Progress
Finally, there is one aspect we've yet to explore. The success of the club so far. Financial backing and influential agents aside, Wolves have really announced themselves on the pitch in recent seasons. Semedo echoed this sentiment when signing on the dotted line, telling the clubs website:
"I chose Wolves because it's a very good team that plays very good football. Last year they did a very good season and it's a very important team in England, in also Europe."
For the past two seasons, Wolves have not only finished inside the top 7 in the Premier League. But they have also consistently challenged the conventional top 6 since their return to the top flight. Not to mention reaching the quarter finals of the Europa League last season. Results on the pitch are beginning to back up their aspirations off it. While they are not yet able to rely on their name alone to attract players, it's certainly making it easier to persuade players to join the project.
The Perfect Fit?
So how will he fit in at Wolves? Based purely on his stats and ability, there doesn't appear to be any reason why Nelson Semedo won't be a success in the Midlands. There is little question over his ability. There is also, seemingly, no question that he would be able to adapt personally to playing in England. With nine of his fellow countrymen in the squad and a Portuguese coach playing "good football", the path of fitting into life in the Premier League doesn't get much smoother. Questions over his consistency will take a while to prove wrong. As will questions over the price tag and his end product. Until then though, it seems as though Wolves have a solid replacement for Matt Doherty and possibly even, a player who could become even more successful for the club moving forward.
We hope you enjoyed this article 'Nelson Semedo: How will he fit in at Wolves?'. Do you think Semedo is a good signing for Wolves? Let us know!
Read more on football here: