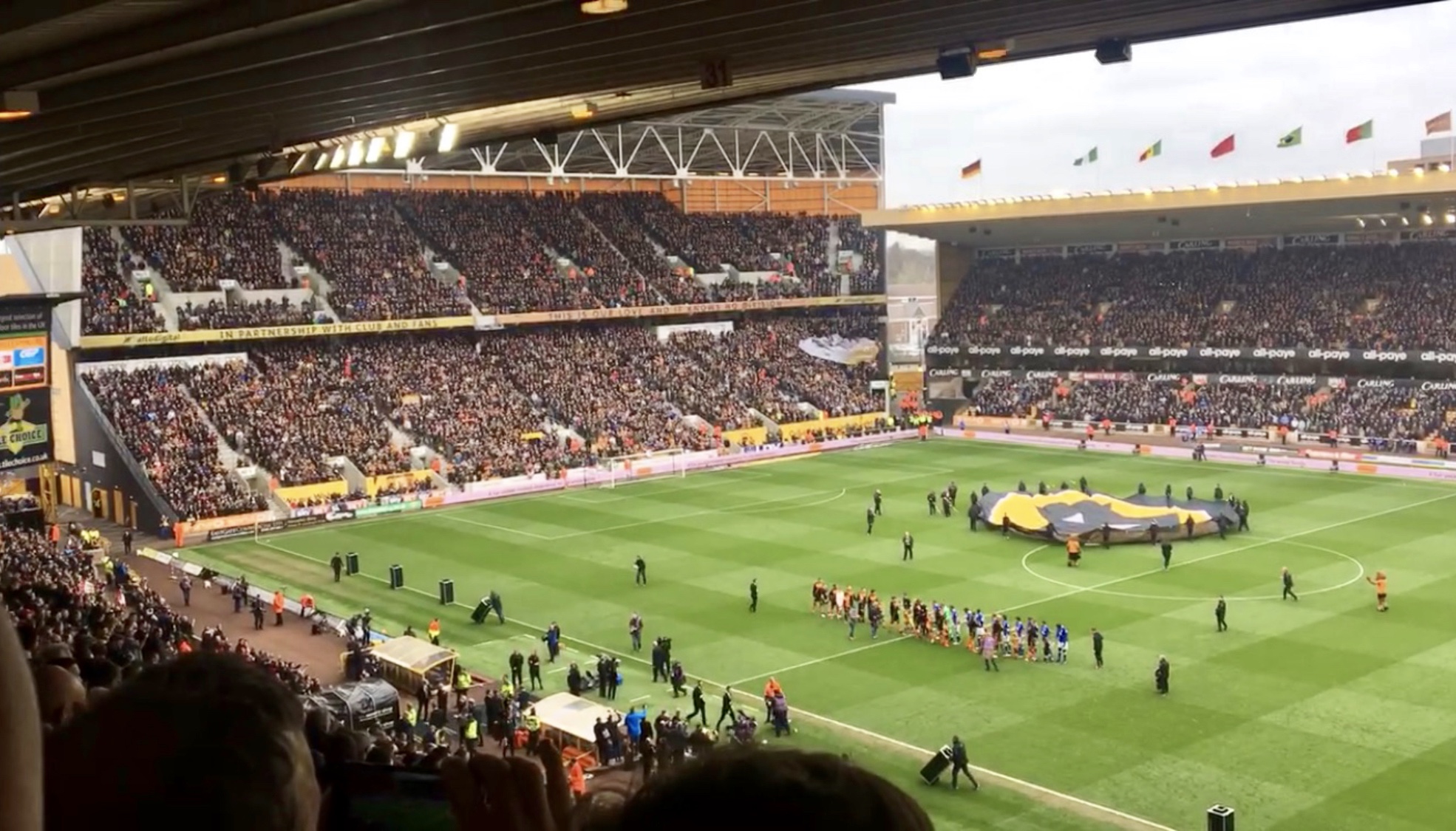 Wolves supporters must feel pretty optimistic right now mustn't they? Now into their third straight season in the top flight, there are plenty of reasons why they should be. After a draining season last time out, one that saw them play 59 games in total, they still managed a seventh placed finish in the Premier League. As well as, making it all the way to the quarter finals of the Europa League, before being knocked out by eventual winners Sevilla. Unfortunately, Arsenal's FA Cup triumph confirmed that Wolves won't have Europa League football next season. Even without European football, there is a sense of optimism that a decluttered schedule could be very beneficial next term domestically.
Already, they have bolstered their squad during this window. Any fears of financial complacency were forgotten with the club record signing of 18 year old starlet Fabio Silva from Porto, The acquisition of Fernando Marcal on a two year loan deal from Lyon followed soon after. So, what's next for Wolves? What kind of signings can we expect?
Investment
First of all, we can expect money to be spent. At least that's what history tells us. Wolverhampton Wanderers were one of a cluster of Midlands clubs subject to heavy investment from Chinese companies in 2016. As well as Wolves, Aston Villa, Birmingham City and West Brom were all taken over by China based companies or businessmen. All of which display varying degrees of success so far. Wolves became the second of these clubs in July 2016 when Fosun International officially secured 100% ownership of club shares. At the time, Fosun International committed to investing between £20-30 million into the club in the preceding two years. A promise that they kept and more.
It only took a season before they first smashed their transfer record, signing Porto Midfielder Ruben Neves for £15.8 million, setting a new Championship transfer record in the process.  In 2018, they finished on top in the Championship and were once again heading to the Premier League. This gave the owners more encouragement to invest, bringing in the likes of Adama Traore, Joao Moutinho, Rui Patricio and Raul Jimenez (on loan) in one summer. The £19 million spent on Traore eclipsed their transfer record in the process. A transfer record that has since been broken in each of the last two seasons. Despite recently receiving a small punishment from UEFA for breaching Financial Fair Play, the continuous investment and backing of the manager, who recently signed a new contract with the club, shows that it's likely supporters can expect big signings in the future.
Portuguese wonderkid Fabio Silva becomes Wolves' record signing ✨

He'll feel right at home 🇵🇹 pic.twitter.com/biCG3tPA05

— B/R Football (@brfootball) September 5, 2020
Portuguese Influence
The Portuguese influence at Wolves is well documented. Ten Portuguese are currently part of the first team squad. Important Portuguese players form the backbone of the team and are responsible for their recent success. Rui Patricio, Moutinho, Neves, Neto and Jimenez, all players who regularly start in all competitions. This is in part due to Nuno Espirito Santos of course but there is also another reason further up in the structure of the club. The reason is super agent Jorge Mendes.
Possibly the biggest agent in sport, Mendes counts the Wolves coach as his first client and there has long been a suspicion surrounding the role he plays in signing players. Having had a well documented relationship with Fosun International in the past, it raised questions about his current role at the club. David Conn explained briefly their history in 2017, writing in The Guardian:
Shanghai Foyo, a company majority owned by Fosun's chairman, Guo Guangchang, bought stakes in Mendes's agency Gestifute's holding company, Start. In January 2016, Gestifute and Shanghai Foyo launched a marketing and football agency joint venture in Chinese football with a glitzy event in Shanghai attended by Guo, Mendes and senior figures from Benfica and Monaco, clubs where Mendes has been key to transfers.
The accusation that Mendes has essentially acted as a Director of Football for the club, would mean that Wolves are in breach of Football rules. In particular, the rule that prevents an agent of players or managers from holding positions at clubs. Two years ago, Leeds United, Aston Villa and Derby County all complained to the EFL about Wolves' recruitment. How Mendes could be the reason they could attract such high quality players to the Championship. The League investigated and found Wolves innocent of any wrongdoing. Two years later of course, the agent has overseen many of his clients switch to the West Midlands. Whether it's dealing with Portuguese clubs, players or his own clients, the club has regularly attract his fellow countrymen. A trend that seems certain to continue in the future.
BREAKING: EFL satisfied Jorge Mendes has no role at Wolves and not subject to owners' and directors' test. #SSN pic.twitter.com/CY0awR9qQu

— Sky Sports News (@SkySportsNews) April 25, 2018
Learning From Past Mistakes
Last season, Wolves became the first club outside the top 6 to achieve back to back top 7 finishes in the League since Southampton in 2014/15. Before that, Everton regularly broke the top 7 of course. So what will stop Wolves from falling down the table from this season onwards? The answer may not be all about bringing players in. In fact, almost all successful clubs who make a significant progress in a short space of time face the same big problem. Keeping hold of their biggest assets. Sadio Mane, Morgan Schneiderlin and Toby Alderweireld, all crucial players for Southampton during the 14/15 season, left for Liverpool, Manchester United and Tottenham respectively soon after. It seemed as though every transfer window, the squad that led them to such lofty positions were being picked apart. Keeping players is just as important for Wolves as signing them.
What's Next?
As things stand, Wolverhampton Wanderers seem to have everything covered. The consistent and ever increasing investment by the owners prove they have the ambition. They have a secured long term manager who has ready brought them success. They have a strong core of world class players that seem to be committed to the club and their manager. There is of course, the fear that the owners do not continue investing if progress stalls in the next few seasons. At the moment however, everything is pointing in the right direction. Only time will tell if they can go further and challenge for Champions League places.
We hope you enjoyed this article 'What's next for Wolves?'. How do you think the club will progress? Let us know!
Read more on football here: