FIFA 21: Most Improved Player Ratings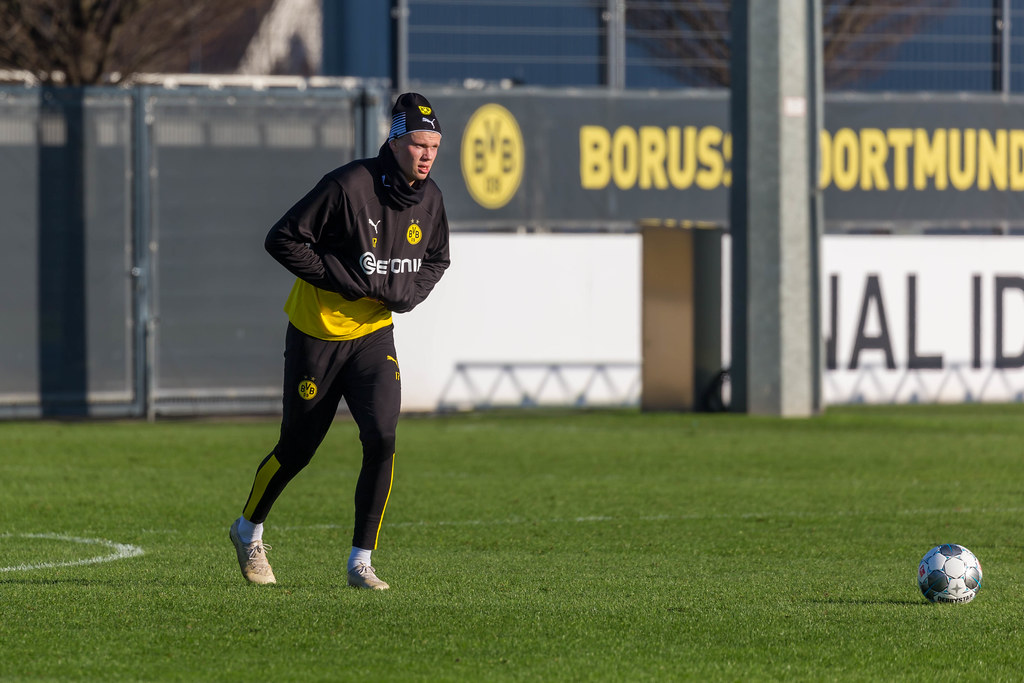 Which players have received the biggest upgrade in FIFA 21?
FIFA 21: Most Improved Player Ratings
FIFA has now for many years now been the most popular football game, and it's easy to see why, with various game modes such as Ultimate Team, Career Mode, and Pro Clubs. The release date for the latest edition is now just a few weeks away (6th October), and in preparation for the release, EA have revealed the player ratings for the upcoming game.
It's no surprise to see Messi and Ronaldo top the player ratings once again, even if both have seen their ratings go down by 1. There are many players however, who have received a significant upgrade on their ratings from FIFA 20. Let's take a look at them now:
Their stars keep on rising 💫

The most improved players in #FIFA21: https://t.co/TTGuyKxa9o#FIFARatings pic.twitter.com/z1D2SRoTXO

— EA SPORTS FIFA (@EASPORTSFIFA) September 14, 2020
8. Mason Greenwood: 67 > 77
No one can be surprised to see Mason Greenwood on the list, following the spectacular breakthrough season he has just had. 19 goals scored in all competitions is a fantastic achievement for the teenager, and he now holds his place as part of a fierce attacking quarter alongside Rashford, Martial and Fernandes. He has been recognised as a RM in FIFA 21, with his standout stats being his pace and his shooting.
Swear if Greenwood catches you in this position it's over might aswell just give up pic.twitter.com/aWCx0e9mhq

— 𝘿𝙎 ' (@LzzDayan) September 22, 2020
7. Pervis Estupinan: 68 > 79
Maybe if Watford hadn't sent this player out on loan then they may still be a Premier League club? Given the season that Pervis Estupinan clearly had, you have to consider it. He has received an increase of 11 on his FIFA 20 rating due to his performances at Osasuna, his fourth loan spell in 4 years at Watford, which have since rewarded him with a permanent move to Villareal. With high pace and defending attributes, he should be a solid player in FIFA 21.
6. Erling Haaland: 73 > 84
This one should come as a shock to absolutely no-one. Haaland quickly emerged as arguably the brightest prospect in world football as a result of his ridiculous goal-scoring antics last season. He grabbed headlines after scoring 28 goals in 22 games for Salzburg, which earned him a move to Dortmund, where he finished as joint 6th top scorer, despite only joining in January. He reaches a potential of 92 in FIFA 21, so career mode players will be all over him!
NEW #FIFA21 GOAL CELEBRATIONS 🔥

Erling Haaland 'meditating', Mbappé 'crying' and a few other celebrations will be new in the next FIFA ✅ pic.twitter.com/Yc8SHEMepo

— FifaCMTips (@FifaCMTips) July 23, 2020
5. Christoph Baumgartner: 63 > 75
Another young talent who impressed in the Bundesliga last season was 21-year-old Christoph Baumgartner. He grabbed 8 goals and 6 assists in what was an impressive breakthrough season for the young Austrian. His standout stats are his pace and dribbling, and should he have another season like the one he has just had, expect him to improve even further on his rating.
4. Edmund Tapsoba: 66 > 78
Completing a hat-trick of Bundesliga players to make the list is 21-year-old Edmund Tapsoba, who drew attention for his performances for Bayer Leverkusen following his January move from Guimaraes. Leverkusen averaged 2.07 points-per-game when he was in the side, compared to 1.7 before his arrival, emphasising the impact he had. He is a pacy and strong defender, and definitely one to keep an eye on.
Edmond Tapsoba opens up about his childhood, his homeland, his family, and his remarkable progress as a professional footballer 🇧🇫🦁🗣️

Interview 👉 https://t.co/RdSgItLntA pic.twitter.com/I7XTnA6dqF

— Bundesliga English (@Bundesliga_EN) September 15, 2020
3. Sebastián Córdova: 62 > 75
Perhaps the most unknown talent in this list is Sebastian Cordova, who plays for CF América in Mexico. He was an important part of the side which reached the final of the Liguilla Apertura, even if his stats of 4 goals and 3 assists don't reflect that. Either way, an increase of 13 on his FIFA 20 rating suggests that he is indeed a talented player, with his standout stats being his pace and dribbling.
2. Dejan Kulusevski: 64 > 77
He Dejan Kulusevski should be a name we continue to hear over the next decade. The 20-year-old spent last season on loan at Parma, first from Atalanta, and then from Juventus after the Old Lady secured his services in January. It's safe to say he impressed, bagging 10 goals and 9 assists, in turn rewarding him with a well deserved upgrade in FIFA 21. With impressive pace and dribbling stats, he's a player who should be very fun to play with in FIFA 21.
Dejan Kulusevski 🇸🇪 off the mark for Juventus. Lovely finish. 🔥⚪️⚫️#JuveSampdoria #Kulusevski

— RouteOneFootball (@Route1futbol) September 20, 2020
1. Marash Kumbulla: 60 > 75
Taking the trophy for most improved player with an astonishing +15 increase is new Roma centre-back Marash Kumbulla, who impressed Europe's top sides following an impressive breakthrough season at Hellas Verona. He will be a solid, cheap option for your Ultimate Team, and likewise expect him to reach a very high potential in career mode in FIFA 21. Keep an eye on him as in a few years he may be one of the world's best defenders.
We hope you enjoyed this article 'FIFA 21: Most Improved Player Ratings'. Which of these players are you most excited to use in FIFA 21? Let us know!
Read more on football here: