Football Manager Predicts the Stars of the Next Decade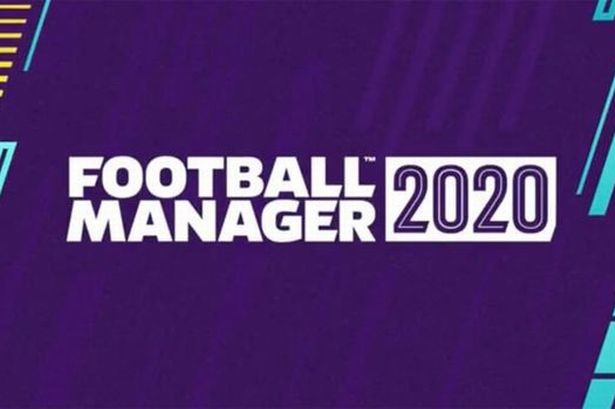 Football Manager Predicts the Stars of the Next Decade
Football Manager has for a while now been one of the most popular computer games. Its intricate detail and strikingly accurate knowledge make it as close to becoming a manager as anyone could dream of. In fact, it is so well trusted that many teams use its database for scouting purposes. Even Sky Sports News have been known to use players' attributes in Football Manager throughout their programme.
Having played the game myself, I know that one of the most fun things to do is to buy young players and develop them into world class talents. That got me thinking. What current young prospects do Football Manager predict to rise to stardom in the future. So I decided to simulate 10 years in the game, and here's what I found.
Eduardo Camavinga
There has been much talk of Camavinga in his short career. He made his debut towards the back end of last season, and in doing so became the youngest player in Rennes' history, at 16 years and 4 months old. He quickly became a first team regular in their setup this season before the curtailment of the French Ligue 1 back in April.
FM predicts very big things for this talented centre midfielder. He doesn't stay at Rennes too long before Borussia Dortmund snap him up. After 3 seasons at Dortmund, PSG splash £100m to add him to their list of superstars. After 6 years of success in Paris, he moves to Barcelona for £95m as a 27-year-old. What's scary is, at this point, he has probably only just entered his prime years.
Phil Foden
Foden has for a while been regarded as one of Englands brightest young talents. Pep Guardiola even went as far as to say that he is the most talented player he has ever seen. That is quite a statement, yet despite this, he still hasn't made his mark as a regular starter for City.
However he need not wait much longer according to FM. He becomes an important first team player in the 20/21 season, quickly establishing himself as a world class player. He stays loyal to Man City, racking up 400 Premier League appearances, and joining the Premier League 100 club. If he can live up to this expectation in real life, he will surely become one of the all time great PL players.
Dayot Upamecano
The powerful French centre-back has truly established himself as a future star with RB Leipzig this season. His performances have drawn the attention of many of Europe's top stars. If he keeps his progress up, there'a a good chance of him becoming the most expensive defender in a few years time.
That's exactly what happens in Football Manager. After a few more years in Germany, Man City purchase him for £90m, where he makes the centre-back position his own for several years. He helps Man City to 3 Champions League titles during his time there, making his mark as the world's best defender during this time.
Gianluigi Donnarumma
It seems strange to include Donnarumma on this list, but it is easy to forget that he only recently turned 21. Having already made 166 Serie A appearances for AC Milan, he has firmly laid the groundwork to become as good, if not better, than Italy legend Gianluigi Buffon.
FM predicts that he will remain loyal to the Rossoneri, establishing himself as a club legend. He has now racked up over 550 Serie A appearances, and averages a clean sheet every other game. It's the sort of record that every goalkeeper would be proud of. There's no question that when looking at his progression through Football Manager, he has the potential to be looked at alongside the great goalkeepers of all time.
Ansu Fati
Not much was known of Fati this time last year. He has burst onto the scene this year as one of the most promising players in world football, and broken records to go with it. As well as becoming Barcelona's second youngest ever debutant, he became the youngest player to score and assist in the same La Liga game, doing so against Valencia in September.
After taking a few years to develop consistency, he becomes a key player in the Football Manager world after Messi retires. He fills the void as well as anybody could, reaching double figures for goals in 8 consecutive seasons. He also becomes incredibly important for Spain, playing over 100 games by 28, averaging an impressive goal every other game. As if that wasn't enough, Man Utd decide to pay a whopping £137m to bring him to Old Trafford.
Amine Gouiri
Gouiri is a strange one in that his career has not taken off yet, despite the fact he has now 20 years of age. He plays for Ligue 1 side Lyon, and although he made 10 appearances in the 17/18 season, he has made just 2 cup appearances since. He has shown glimpses of his talent though, being the top scores at the European Under-17 Championship in 2017.
In spite of his lack of playing time, Football Manager predicts a big future for the young French striker. Atletico Madrid sign him, and after a successful short spell, he secures a big money move to PSG. Although playing in the same side as Kylian Mbappe, this doesn't prevent from bagging plenty of goals, reaching double figures in 7 successive seasons. He is also very prolific for France, averaging more than a goal every other game. He is certainly one to keep an eye on in the next few years.
Karim Adeyemi
Having featured in the Bayern Munich youth setup, Adeyemi is now one of many highly promising youngsters in the Red Bull Salzburg side. He has been on loan at their feeder side FC Leifering since 2018, where he has started to show his talent. Able to play up front or as a winger, it is surely only a matter of time before he features in the side that produced Takumi Minamino and Erling Haaland.
In FM, after showcasing his ability at Salzburg, Tottenham secure his services for £36m, which proves to be a bargain. He becomes an integral part of a Spurs side that, on several occasions, win both the Premier League and the Champions League. He also scores a frightening amount of goals as a winger, indicating that he has the potential to be a world class player in the future.
Thiago Almada
At 19 years old, Thiago Almada currently plays for Velez Sarsfield in his native Argentina. Having had a promising first few seasons, the winger is drawing much attention from Europe's big teams. Indeed it seems that Manchester United are close to agreeing a deal for him. The media in Argentina are even labelling him 'the new Messi'. So, no pressure on him.
Football Manager make no underestimation of his potential. Roma quickly act to sign him, and he proves to be a superstar. In each of his 9 seasons in Rome, he has scored at least 10 league goals. On several occasions, he has added double figures for assists too. He helps Roma to return to Serie A glory, and achieves way beyond his expectations.
Mason Greenwood
Manchester United fans have not played down the potential of Greenwood, many of whom suggesting that he will lead the line for them for years to come. He has made his breakthrough in the first team this season, grabbing a highly respectable 12 goals until the suspension of the season.
Man Utd fans should be very excited by what Football Manager predicts for the youngster. He decides to remain at his boyhood club. And although it takes him a few season to get into full swing, his full potential is very promising. On no less than 4 occasions does he bag more than 20 league goals in a season. At the age of 29, he has 181 league goals, and is on his way to becoming the Premier League's all time top goalscorer. If he can live up to this expectation, Utd fans should be hoping he can lead them back to Premier League glory.
Reinier
Reinier only made his senior debut for Flamengo towards the back end of July last year. However Real Madrid were so impressed with his short career that they paid his £35m release clause in January. Joining fellow Brazilian youngsters Vinicius Jr. and Rodrygo, he may not have made a first team appearance yet, but he has impressed for Castilla.
It seems that FM believe that Reinier can be the man to finally follow in Cristiano Ronaldo's footsteps at Los Blancos. Playing primarily as an attacking midfielder, this doesn't hinder him from becoming a goal-scoring machine. He averages better than a goal every other game, and after many successive years, decided to join Tottenham for a mammoth £103m. It seems that the future is extremely bright for Reinier.
There was no shortage of players I could have chosen from. It was very difficult to narrow down the best youngsters in this game. If I were to do another simulation, I'm 99% sure the list would be different in some way. Nevertheless, Football Manager predicts that there are a plethora of promising young talents to look out for in the future.
We hope you enjoyed the article 'Football Manager Predicts the Stars of the Next Decade'. Which of these players do you think has the brightest future? Let us know!
Read more articles from Charles Garinet below: