The Footballer Who Never Played A Game In His Career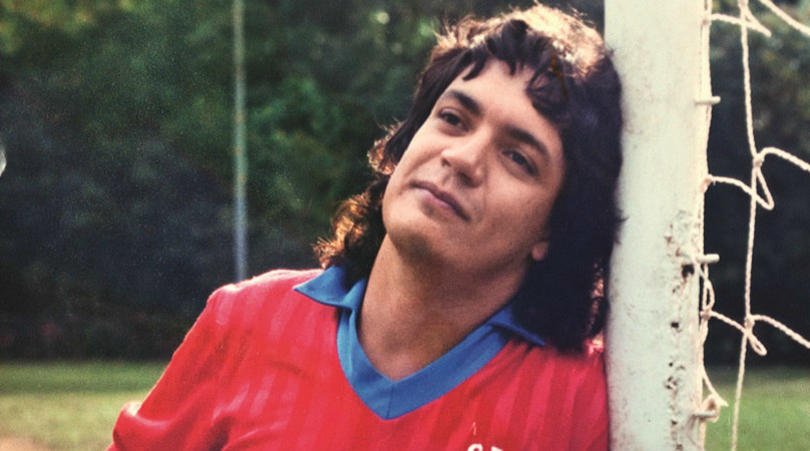 The Footballer who Never Played a Game in his Career
The name Carlos Kaiser will be unfamiliar to even the most diehard football fans. However, having recently watched a documentary following the Brazilian, it is evident that he had a wonderfully unique career; unique in that he never played a game of professional football.
Carlos Henrique Raposo was nicknamed Kaiser due to his striking resemblance to the great German Franz Beckenbauer. Or at least that's what he says. It is more commonly perceived that he resembled a Brazilian beer of the same name, due to the can being 'wide and chunky'. Nevertheless, despite seemingly having some potential as a youngster (Wikipedia claims he played for the youth teams of Botafogo and Flamengo), Kaiser never had the ability to be a professional footballer.
However, this did not hinder his dream of living the lifestyle of a professional footballer. He signed with Mexican club Puebla after impressing during a fitness training session. Following his signing, he faked a pulled hamstring and ran down his contract. Due to the lack of technology at the time, no-one was able to call him out on his lie. This began a string of lies and deception that would carry him through his 'career'.
Kaiser clearly was way off the grade to be a professional footballer. However what he lacked in ability he made up for in his fitness. In fact this is what helped him sign contracts with all four of Rio de Janeiro's top clubs: Vasco da Gama, Flamengo, Botafogo and Fluminense. When the contract was signed and he was getting paid, he would always instantly feign injury. Then he could run it down without ever having to play (back then contracts would only last a few months).
On top of this, Kaiser would befriend journalists and other players to help paint his fabricated story. He would persuade players to convince their clubs to sign him. He also gained the trust of journalists, who would subsequently publish fabricated stories of him. For instance, he once claimed to have been part of the Independiente side that won the Copa Libertadores and Intercontinental Cup in 1984. Since no one could prove him wrong, these stories only helped enhance his fake career.
Another one of Kaiser's tactics was to show people videos of him playing in games. You're probably thinking 'but he never played any professional games'. Fortunately for him, he looked much alike Brazilian national player Renato Gaucho. Naturally he would show footage of Gaucho scoring goals in packed out stadiums. This particularly helped his ambition to live the footballing lifestyle. By going around and pretending to be Gaucho, he would eat at fancy restaurants, party at nightclubs for free, and of course, be very successful with the ladies. What's surprising is that this didn't anger Gaucho. He did not seem to care too much at all at the casual identity fraud, but instead he and Kaiser became quite close friends.
Kaiser's entangled history makes it difficult to track down a precise breakdown of the clubs he 'played' for. One of his more interesting stints was at French side Gazelec Ajaccio. Kaiser proclaimed how he had a grand unveiling in the stadium, where instead of doing kick-ups and some shooting, he kicked the balls into the crowd and kissed the badge. This way not only did he not have to show that he had no footballing skills, but he cemented himself as a fan favourite. There is of course two sides to this story. Fabinho, a player who was at Ajaccio at the time, said that not only did this not happen, but that Kaiser never signed for Ajaccio. Given his pathological lying, it's fair to believe that Fabinho's version has a bit more credibility.
Despite this, through one way or another, Kaiser befriended someone at the club to help him out further. He managed to get not only a club kit, but also photos of him training in the kit, and on top of it all, an ID card; essentially proof that he played for Ajaccio. Upon his return to Brazil, these additional contrivances extended his ruse as a professional player.
Kaiser was very skilful in the sense that he managed to never play a game in his whole career, despite signing countless contracts. That does not mean he was never close though. Whilst at Bangu, the club's owner became so tired of him 'always being injured'. He demanded that he be on the bench the next game and told the manager to bring him on. Whilst he was warming up, starting to panic about having to play a game, he received abuse from a section of fans behind him. Naturally he jumped the fence to the supporters and started a fight with them. In a genius move for him, the referee had no choice but to send him off before even coming on. He defended his actions by saying the fans were aiming abuse at the owner. This consequently earned him a contract extension.
Since 'retiring', Kaiser now works as a personal trainer. Having watched the documentary 'Kaiser: The Greatest Footballer Never to Play Football' (available on Amazon Prime), it is clear to see that his story is actually a sad one. He is not a man who simply wanted to live the footballer lifestyle. Instead we see that he suffered a lot of heartbreak in his early life, which has left him with mental scarring for life. He simply wanted to live a good life where he could provide for the people around him. If you get a chance I highly recommend you watch his documentary. It's a fascinating watch following a career that simply will never happen again.
Interested in the story and life of Carlos Kaiser, check out the clip from the documentary below!
We hope you enjoyed the article 'The Footballer who Never Played a Game in his Career.'  Did you know about Carlos Kaiser? Does he rank as football's greatest ever conman? Let us know!
Fancy writing for us: Apply to become a Sports Writer at the Sporting Ferret
If you liked this article why not check out: