Ryan's Rookies: Wales pull late winner over Bulgaria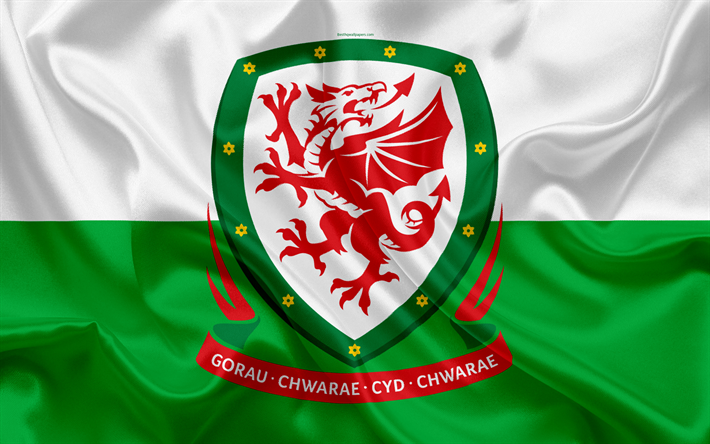 Wales' youngsters had their chance to shine, and they grabbed it* – Bulgaria 0 – 1 Wales
Ryan's Rookies: Wales pull late winner over Bulgaria
*After they dropped it, nicked it out of play, lost it in midfield and air-mailed it over the crossbar more times than once. Pleasantries aside, it was an ugly game of football.
Yet, the side that should now be dubbed Ryan's Rookies put a hell of a shift in and somehow managed to pull a quite large and frenetic rabbit out of its hat. Neco Williams and Jonny Williams joined forces yet again to provide a quick, precise, verging on elegant finish, to send Wales 1-0 over Bulgaria in the 85th minute of the international window's final Nations League clash. It was eight seconds that juxtaposed everything that came in the 85 minutes leading up to it, not least the 264 minutes preceding that.
🧙‍♂️ What a night for Jonny Williams!

His first goal for his country and it earned @Cymru a 1-0 win over Bulgaria 🏴󠁧󠁢󠁷󠁬󠁳󠁿 #cafc pic.twitter.com/8hrifVu0iD

— Charlton Athletic FC (@CAFCofficial) October 15, 2020
A Nations League squad boasting an average age of 23 sounds almost more audacious than it does absurd. Perhaps it's why Wayne Hennessey (33) and Ben Davies (27) felt like two great uncles supervising their raucous younger cousins on their first night out. Or why it was only right Jonny Williams (27), a player not exactly privy to an opposition box, was the refreshing saviour amongst a very fresh fray.
From the onset, the game was consumed by out-of-sync scrambling, like the youngsters hopped into match formation only to realise they didn't have the blueprints. Passes lacked conviction and direction. Shots sailed like prayers. First touches flopped. The word sloppy sprung to mind more than once.
Ryan Giggs arguably had skint pickings. Both Kieffer Moore and Joe Morrell were out to consecutive yellow cards. Aaron Ramsey, the previous match's midfield metronome and really only inventor, was out to injury. Wales' only players to feature regularly for clubs in England's two top tiers composed the backline. But Wales' previous matches also offered little light at the end of the creative tunnel. Perhaps Giggs could find some teeth in the eager youngsters waiting on the wings. But while the first half's ruthless press shut down any sliver of Bulgaria's attack, when the ball was won, the façade fell off and the attack's usual toothless gums were exposed.
A limp attack remains an issue Giggs must deal with, not solely with his youngsters. For a former player known for such fluid prowess, Giggs' side has too often shouldered the responsibility of finding the back of the net on a target man with little concern of how the ball gets there in the first place. Still, the youngsters snagged the only three points from the international window. Wales' nine-game unbeaten streak remains intact, and Wales still sit top of the group.
📈 | 🇧🇬 0-1 🏴󠁧󠁢󠁷󠁬󠁳󠁿

Back on 🔝#BULWAL | #TogetherStronger pic.twitter.com/8AfZl81A2y

— Wales 🏴󠁧󠁢󠁷󠁬󠁳󠁿 (@Cymru) October 14, 2020
For that alone, the youngsters deserve plaudits. The respectfully fluid shift to a back-three by Joe Rodon, Ben Davies and Chris Mepham felt impenetrable at times (barring Mepham's double nutmegging). It allowed debutant Rhys-Norrington Davies to operate as a genuine, cold-blooded wingback. He pushed up the left flank with remarkable movement, deceptive pace and an equally composed edge in attack and defense. Neco Williams on the opposite flank equally splayed the pitch and never stopped wanting the ball. Ampadu showed his usual level-headed presence kickstarting chances from midfield, recovering lost balls and keeping the chaos from spiralling too far out of control. Rabbi Matondo oozed opportunities. Even Matt Smith, though still too reliant on backwards passes, never let a loose ball pass without hurling his body onto the ground to save it. The resolve to win was evident.
Yet, so was the need for a calming, experienced presence up front to link the young, excitable pieces together and create chances that didn't send Wales fans' BPMs over the proper health limit. Youngsters are exciting. But they're also young. Ethan Ampadu could only offer so much control in a front-half that felt like an army of high-strung wind-up toys that couldn't stop falling over each other.
FT | 🇧🇬 0-1 🏴󠁧󠁢󠁷󠁬󠁳󠁿

That was an enjoyable trip to Sofia! #BULWAL | #TogetherStronger pic.twitter.com/E5Mg1wNk42

— Wales 🏴󠁧󠁢󠁷󠁬󠁳󠁿 (@Cymru) October 14, 2020
The early long ball to Harry Wilson from Daniel James bumped off Wilson's hand after he scuppered the first touch. Matondo cutting inside on his right foot culminated in a limp beeline at the keeper. RND finally saw a ball gifted to him by Wilson, only to wait too long to shepherd a pass into Matondo and turn the box into a ring of red and white whirling dervishes kicking at the grass. With the back-three solid, Williams and RND pushed up and widened the pitch. But the ball rarely found them and their signature lethal crosses went unused. Instead, passes were chucked over the top or threaded meekly through the middle.
The lack of a true striker predates Giggs, but the overreliance on Moore is now a blatant concern. Tyler Roberts, though more impressive, still found himself in the way more than he did in the right place at the right time. When a spare chance did eke in, the unmanned back post waved as the ball rolled harmlessly out of play. Robert's cross into Matondo was as close to snarling teeth Wales got, until Matondo air-mailed clear over the crossbar. It was a glimpse into what would inevitably result. Finally using the wingbacks pushing the pitch's width to send a clean, simple pass inside and call it a day. But the inability to convert early on was a reminder of the young, rough bumps still requiring a dire smooth over.
That will hopefully come, especially as Giggs remains determined to play them. But his affinity for doing so comes with its swathes of caveats. While the youngsters showed bags of potential, fluidity between them was nil. The path to a goal felt steeped in barbed wire and smoke bombs. Watching Wales often felt like watching a calculus problem trying to work itself out in Latin. Simplicity was replaced for flicks and tricks. The eight-second Williams linkup was as simple and elegant as football demands. A mere spread of the pitch, a cross in, a knock home.
Have they built a statue yet?! pic.twitter.com/kZFAyJx9T1

— Wales 🏴󠁧󠁢󠁷󠁬󠁳󠁿 (@Cymru) October 14, 2020
The youngsters bravely stepped up and offered peeks into the generations to come. Jonny Williams' ability to calm what was swiftly becoming a raging, deluged river and lead the attacking line to net his first Cymru goal should be dutifully jotted down for Giggs' future plans. But Tuesday took a peek under the rug and displayed Wales' lack of plans B, C and D. Giggs will need a fluid, synced backup plan ahead of next summer's impending Euros. Wales took the three points. They sit top of the table. But the expectation for Wales football is rising. Tossing youngsters in and seeing what transpires can only work for so long.
We hope you enjoyed the article 'Ryan's Rookies: Wales pull late winner over Bulgaria.' Do you think Wales will win their group? Let us know!
Read more on football here: