The Biggest Takeovers in Football History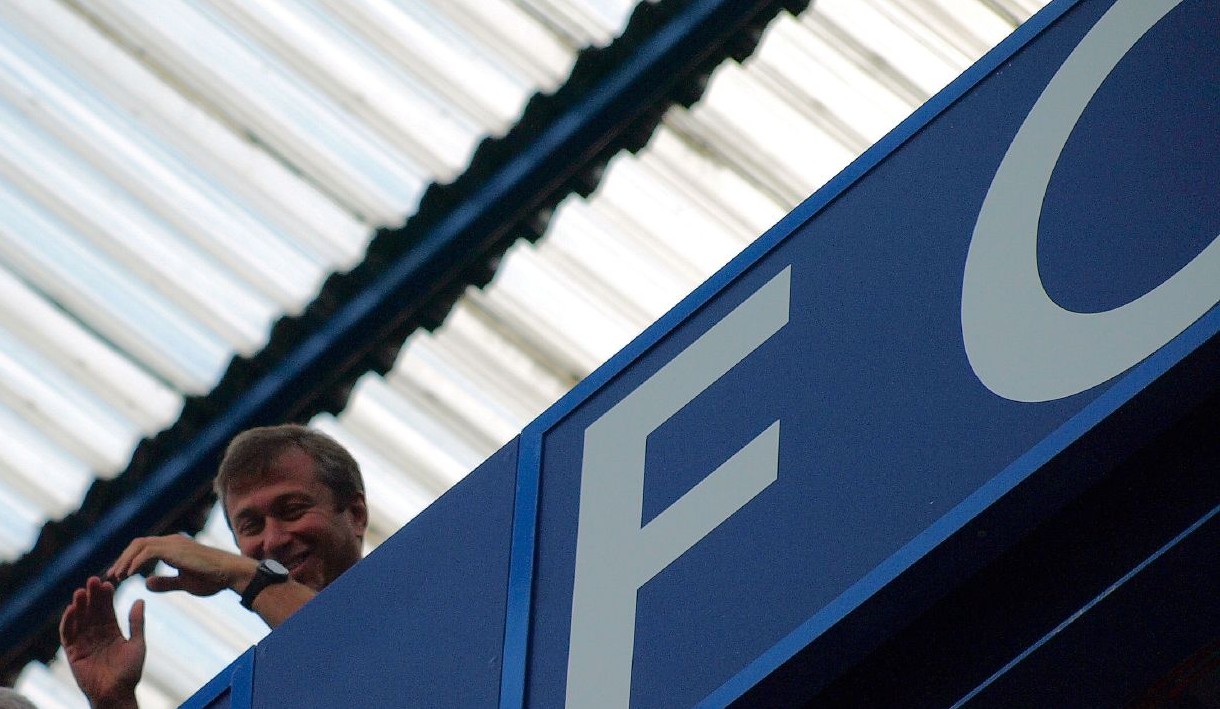 What are the Biggest Takeovers in Football History?
Takeovers have become a staple of modern-day football, with wealthy investors seeking to capitalise on the unique business opportunity that football has to offer. The increasing financial pull of the game means that high-profile takeovers are no longer a rare occurrence.
The latest club to experience this is League One side Sunderland. The North-East club recently announced their takeover by Frenchman Louis-Dreyfus following approval by the EFL. The new owner is the son of billionaire Robert Louis-Dreyfus. He becomes the youngest chairman in English football at just 23 years old.
For fans, a takeover represents an opportunity to start afresh and overhaul a squad. Many hope for their club to attract rich new owners and elevate them to a higher level. However, they can also come with heavy financial debt and pressure for quick success.
Takeovers themselves can be a lottery; some bring unprecedented success, whereas others turn into disaster. So what can Sunderland fans expect? We take a look at some of the biggest takeovers in football history and how they turned out.
Roman Abramovich – Chelsea
Abramovich is one of the most famous football club owners in the world. The Russian billionaire took over Chelsea in 2003 and the West London club haven't looked back since.
His impact was instantaneous as the Blues embarked on a spending spree during his first summer at the club. They made a flood of big-money signings, including striker Hernan Crespo, French midfielder Claude Makelele, Irish winger Damien Duff, and Argentinian midfielder Juan Sebastian Veron. A grand total of 20 players were signed for an eye-watering £150m combined. This set the tone for Abramovich's reign.
The Abramovich takeover marked the beginning of a new footballing era. The level of his investment was unlike anything English football had ever seen. He has reportedly spent up to £2bn during his spell at Chelsea. He almost single-handedly ushered in an era of Chelsea success.
Turning Money into Silverware
The Blues have claimed 16 major trophies in the Abramovich era, including 5 Premier League titles and a European Cup. These years have also brought about the emergence of club legends such as Frank Lampard, John Terry, and Didier Drogba.
The only slight flaw has been Abramovic's tendency to be impatient when it comes to managers. Chelsea have had 15 managers in less than 18 years since the takeover. Few have lasted more than two seasons; even club legend Frank Lampard was sacked in January after just 18 months.
However, his managerial selections have often been impressive, such as the appointment of Jose Mourinho in 2004. Overall, this golden era of Chelsea's history cannot be seen as anything other than a resounding success. Abramovic's Chelsea revolution remains one of the biggest takeovers in football history.
The Roman Empire: Since Abramovich took over in 2003, Chelsea have been England's most successful club pic.twitter.com/E4gaedanaT

— B/R Football (@brfootball) May 12, 2017
Sheikh Mansour – Manchester City
Prior to 2008, Manchester City had always been a fairly innocuous club. Though they had achieved moderate success in the past, they remained in the shadow of their neighbours, Manchester United. They were in League One as recently as 1999, before back-to-back promotions took them back to the Premier League. They experienced another relegation and instant promotion before establishing themselves as a regular mid-table team in the top-flight.
However, this all changed when The Abu Dhabi United Group, led by royal billionaire Sheikh Mansour, completed their takeover of the Manchester club in 2008. Manchester City had officially entered a new era. The subsequent investment was huge.
Mansour injected over half a billion pounds into the club in his first two years. Marquee signing Robinho joined from Real Madrid for a club record £32.5m. The spending didn't stop there. He was followed by signings such as Wayne Bridge, Craig Bellamy, Nigel de Jong, and Roque Santa Cruz. In 2010, City spent over £120m on players. Club legends such as David Silva and Yaya Toure came in, with £38m Sergio Aguero joining the following year.
This takeover has brought about a period of success for Manchester City which is reminiscent of Chelsea under Roman Abramovich. Sheikh Mansour's club have enjoyed huge success, winning 11 major trophies, including 4 Premier League titles. This is more than they had won in the previous 114 years of their existence combined.
Pep's Record Breakers
The majority of their success has come under the tutelage of current manager Pep Guardiola, who has enjoyed record-breaking seasons with the Citizens. His unprecedented achievements include a record breaking 100-point season in 2018 and a domestic treble in 2019 . The only blemish left on his record is Man City's lack of a European Cup. Guardiola and his men will be looking to rectify that this season.
Having successfully batted off several accusations of Financial Fair Play breaches, Man City's story is proof that money can buy happiness in football. This makes it one of the biggest takeovers in football history.
? 12 years of success since the 2008 takeover! ?#OnThisDay in 2008 it was announced that the Abu Dhabi United Group had agreed to takeover Manchester City.

? #ManCity | https://t.co/axa0klD5re pic.twitter.com/234ZycFFmZ

— Manchester City (@ManCity) September 1, 2020
Qatar Sports Investments – Paris Saint-Germain
It feels strange to say now, but PSG haven't been part of the elite group of mega-rich clubs for long. Having only been founded in 1970, they admittedly enjoyed relatively healthy financial backing in their early days due to their status as the only professional club in the French capital. They even had a 'golden era' in the 1990s, where they won a league title, 3 Coupe de France's, and their first European trophy; the UEFA Cup winners cup.
However, it wasn't until 2011 that they entered the exclusive group of the world's richest clubs. Qatar Sports Investments, led by Qatari ruler Tamim bin Hamad Al Thani, bought a 70% stake in PSG in the summer of 2011 and football was never the same.
In the first year after the takeover, PSG spent £200m on transfers. This included big-money signing Javier Pastore, future captain Thiago Silva, and global superstar Zlatan Ibrahimovic. David Beckham was also brought in on a free transfer which expanded the club's global brand.
After this spending spree, PSG won the French league in 2013, ending a 19-year wait to become champions again. Thus, their period of dominance in French football began. Their status as one of the modern-day giants of European football was officially consolidated, and has remained ever since.
Breaking the Bank
In more recent times, PSG have proved themselves the financial giant of the footballing world with the signing of Barcelona star Neymar for a world record fee of £222m. In the same year, they signed French prodigy Kylian Mbappe in a deal worth £166m.
Such financial strength raises questions over the morality of such investments, which hardly point to a level playing field. Mega-rich clubs are beginning to pull away from the pack as other clubs simply cannot compete with their resources. The events of the pandemic may widen this gap further still due to the restricted financial capacity of other clubs.
However, for PSG fans, as for Chelsea and Man City fans before them, this investment has yielded fantastic results. Now the most successful side in French football history with 42 major honours, the French side will be looking to complete their trophy cabinet by winning the elusive Champions League trophy. Once they do, they will not care how they got there.
Qatar Sports Investment can certainly claim to have made one of the biggest takeovers in football history.
Three years ago today, Neymar joined PSG for €222 million, the most expensive deal in history.

You could buy some team for that money ? pic.twitter.com/D8HBYuvNqT

— B/R Football (@brfootball) August 3, 2020
Suleyman Kerimov – Anzhi Makhachkala
Not all big footballing takeovers have a happy ending. The tale of Anzhi Makhachkala serves as a warning to those who wish for a wealthy backer to make a huge investment in their club. The Russian club, which was founded just 30 years ago in 1991, endured chaos and debt at the hands of their billionaire owner. What once seemed like a dream takeover soon collapsed into a full-blown nightmare.
It all began in a seemingly similar way to the aforementioned cases. Successful Russian businessman Suleyman Kerimov took over the club in January 2011 and immediately began to spend. Striker Samuel Eto'o, one of the biggest names in Europe at the time, was brought in for £20m. His contract made him the highest paid player in world football. They also signed 37-year-old World Cup winning left-back Roberto Carlos in a bid to enhance their global status.
A string of transfers followed in the next two transfer windows, including the £31m capture of highly-rated Brazilian forward Willian, totalling around £140m overall.
The Bubble Bursts
However, the investment came to an abrupt end in 2013. Anzhi Makhachkala had finished third in the league and had lost the Russian Cup Final to CSKA Moscow. The club announced that they were cutting back on their budget and would be selling their top players. Kerimov was no longer willing to invest into a project which hadn't produced immediate success. Eto'o and Willian were both sold to Premier League side Chelsea, signalling an end to a short-lived era.
Since this footballing rollercoaster, Anzhi has experienced quite the fall from grace. The season after Kerimov halted his investment project, the club finished bottom of the league, winning just 3 games. As a result they were relegated to the Russian Football National League; the second tier of Russian football.
Since their takeover in 2011, they have been relegated from the Russian Premier League a total of three times. They remain in the second division to this day.
Football fans around the world will be left to wonder what might have been for the Russian side had the investment not collapsed. Despite its torrid end, this remains one of the biggest takeovers in football history.
?? Anzhi Makhachkala…

– 2011: Taken over by a Russian Billionaire, signed Roberto Carlos, Samuel Eto'o, Yuri Zhirkov, Chris Samba, Lassan Diarra, Lacina Traore & Willian

– 2019: Relegated from the Russian Premier League

Hard times for Anzhi pic.twitter.com/hmJ3FqFbzP

— The Sportsman (@TheSportsman) May 10, 2019
The Glazers – Manchester United
The situation at Manchester United is unlike any of the previous scenarios. The Red Devils had already been enjoying an extended spell of success in the Premier League under Sir Alex Ferguson, becoming one of the world's biggest clubs, before the Glazer family took over. Instead of an ultra-rich saviour coming to build the club up from obscurity to glory, the Glazers were simply capitalising on a unique investment opportunity.
The Glazers officially took over Man United in the summer of 2005 after buying out the other minority shareholders. Their takeover was met with anger and derision from the majority of United supporters, who viewed the owners as greedy and exploitative and staged protests to voice their displeasure at the move. Several protesting fans even left to start their own club, FC United of Manchester, who currently play in the seventh tier of English football.
The Glazers had taken out huge loans in order to fund the takeover, saddling the club with debt. Although the club remain highly profitable due to their global status and commercial success, the debt continues. The ownership is said to have cost the club £1.5 billion in interest, debt and other outgoings.
However, things weren't all bad on the red side of Manchester following the takeover. With Ferguson as manager their success continued, albeit with increased competition from the newly wealthy Chelsea and Man City. They secured a further 5 Premier League titles between the Glazer takeover in 2005 and Ferguson's retirement in 2013, taking their tally to a record 20.
Life After Fergie
Without Ferguson, trophies have been a little harder to come by. They have won the Europa League, the League Cup, and the FA Cup in the seven seasons since his departure. For some clubs this would constitute success, but Manchester United expect more.
This is not all down to the Glazers, however, as investment in the club is still evident. They broke the transfer record in 2016 to bring back former youth team player Paul Pogba from Juventus. They've made a series of high-profile signings which have led to sizeable wage bills, including Alexis Sanchez and Zlatan Ibrahimovic. It would be hard to argue that money has been tight.
Nevertheless, Manchester United fans continue to fight the Glazer ownership to this day. The mountains of debt accrued by the takeover and the lack of communication between the board and the supporters has led to a troubled relationship between the two. The owners have preferred to ensure profits rather than invest in the club. This is one scenario to keep in mind when considering the disadvantages of a takeover.
Although this takeover was of a slightly different nature, it undoubtedly makes an interesting study. The sheer size of the club and the amount of money needed to secure its acquisition makes this a unique case. For this reason it is definitely one of the biggest takeovers in football history.
"The debt is £500m, there's been no capital paid off it since 2011." ?

"Share sales have brought in £452m, none of its been invested in Man Utd."

"The owners of Man City have put £1bn in, the Glazers have taken out £1bn."@DGoughie on the Glazers amid #GlazersOut protests. ? pic.twitter.com/G66T1ZdS45

— talkSPORT (@talkSPORT) June 25, 2019
We hope you enjoyed the article 'The Biggest Takeovers in Football History'. Do you think the Sunderland takeover will be a success? What do you think is the biggest takeover in football history? Let us know!
Read more about football here: