Sunderland Takeover Approved, What Next?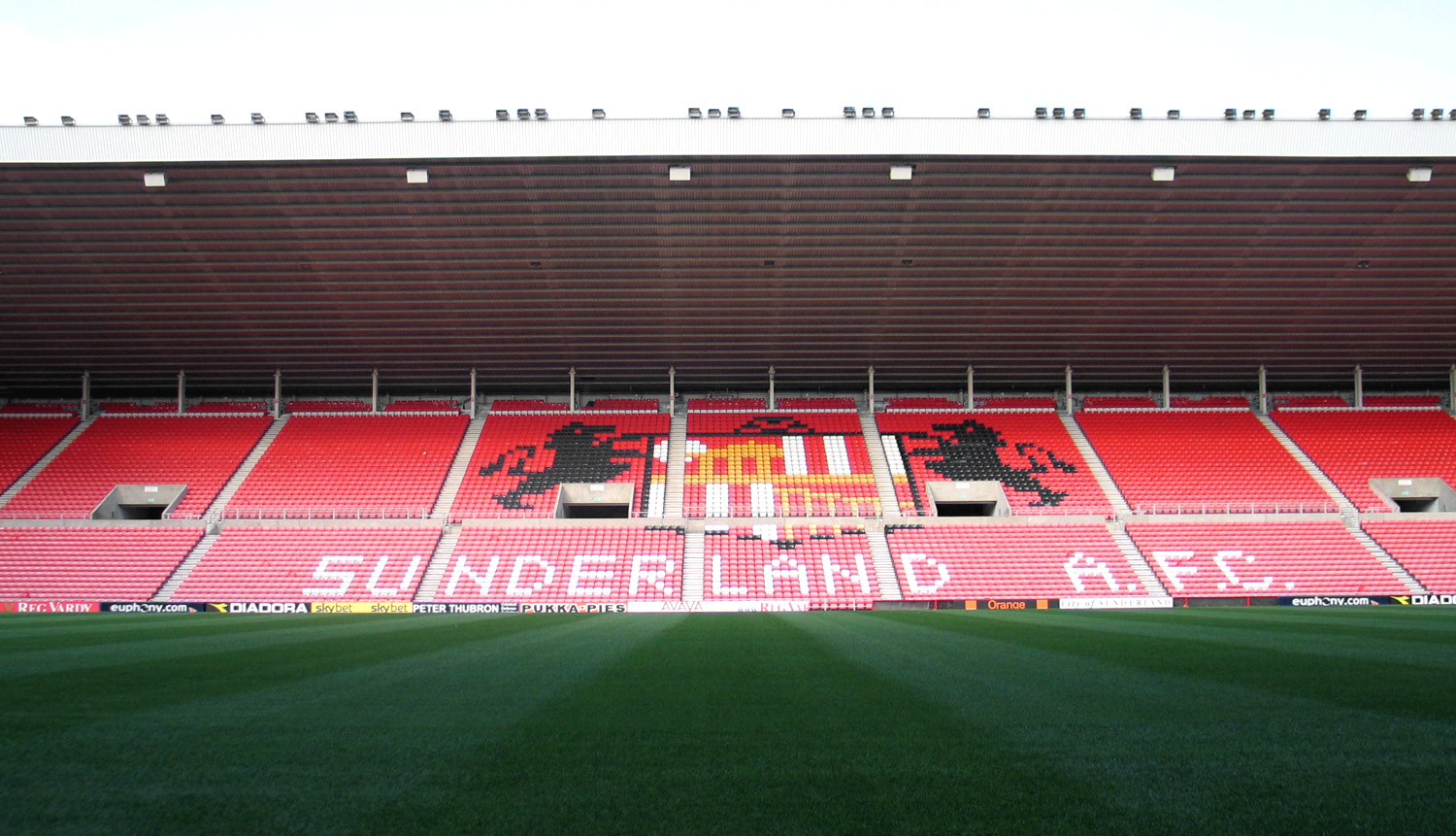 New Hope as Sunderland Takeover Approved
On Christmas Eve Sunderland supporters got the present they had been waiting for. The club announced current owner Stewart Donald had agreed a deal which would see Kyril Louis-Dreyfus become the majority shareholder. He will also be the youngest chairman in the league. Six weeks later the EFL confirmed the Sunderland takeover. Dreyfus is a 23 year old Swiss/French billionaire whose family owned French club Marseille until 2016. Donald owns a small insurance company, is worth £8.4 million and was previously chairman at Eastleigh.
As part of a statement released by the club Kyril Louis-Dreyfus introduced himself to supporters.
"I am proud to become a custodian of this esteemed institution, but I also recognise the significant responsibility that comes with it. Today marks the start of an exciting new chapter in Sunderland AFC's history and although the current landscape facing football dictates that there are challenges to overcome, I am confident that together we can weather the present storm and put solid foundations in place to bring sustainable and long-term success to the club."
? Sunderland AFC today received approval from the @EFL for Kyril Louis-Dreyfus to acquire a controlling interest in the club, signalling the start of a new era on Wearside.

Louis-Dreyfus also becomes the club's new Chairman with immediate effect.

— Sunderland AFC (@SunderlandAFC) February 18, 2021
Positive Reaction
Fans reacted positively to the news especially as the new owner was reported to be moving the the region and taking a hands on approach.  "The past couple of years have been plagued far too much by off-field concerns, to the extent the actual football has often become a sideshow. That's a ridiculous way for a football club to be and if our new owner prioritises action over talk then it will be especially reassuring."
Louis-Dreyfus has been attending Sunderland games recently including the defeat at Shrewsbury Town on February 9th. He also visited the club's training ground the Academy of Light last week. It is rumoured the new owner has been involved behind the scenes for a number of months.
One sticking point is the former owners Stewart Donald, Charlie Methven and Uruguayan Juan Sartori will retain an as yet undisclosed shareholding in Sunderland.
A Sleeping Giant
Sunderland are currently enduring a third season in League One after spending most of the previous twenty years in the English Premier League. Despite their recent problems Sunderland had an average attendance higher than eleven Premier League teams in the last completed season of 2018-19, with over 31,000 per game as a League One club. This included a League One record crowd of 46,039 on Boxing Day at home to Bradford City which was the third highest in England on that day.
The club have won six league titles in their history with the last being eighty five years ago in 1936. They lie equal 6th on the list of league championship winners, with the same number of titles as Manchester City and Chelsea. Only Manchester United, Liverpool, Arsenal, Everton and Aston Villa have won it more. Their home ground the Stadium of Light holds over 48,000 spectators and has hosted England games in the past.
Fantastic news for Sunderland that their takeover has gone through. No club which gets 47,000 fans at home and then takes 8000 fans away in the same week should be in the 3rd division of English football. Let's hope this can kick start their rise back to the top ??#SAFC

— The72: EFL News (@FBL72) February 18, 2021
The Donald Years – 2018
Former chairman and majority shareholder Stewart Donald arrived at the club in 2018. Ellis Short sold Sunderland to Donald within days of relegation to League One. Short had overseen an increasingly desperate attempt to stay in the Premier League before relegation in 2017 and a disastrous fall straight through the Championship in 2017-18. A series of badly judged buys and a revolving door of manager appointments by short meant Donald inherited the club with a bloated wage bill.  A busy Summer of transfer activity unfolded with a major overhaul of the playing staff.
The club's nightmare 2017-18 season had been the subject of a Netflix documentary Sunderland Til I Die which was released a few months into Donald's tenure. The streaming giant commissioned a second series for 2018-19. Sunderland fans and their new chairman expected their relegation to the third tier to end in immediate promotion.
Initially after their Sunderland takeover Stewart Donald and his fellow director and shareholder Charlie Methven made a good impression on supporters. Making themselves available to the media and answering fans questions was a huge change from the previous regime. Unfortunately for Donald, the club and supporters things didn't exactly go to plan.
And for a while we lapped it up, it made sense, we enjoyed the 'transparency'. But as things soured we all felt let down that we'd bought into their paper thin plan for quick success. Not ashamed to admit it, but perhaps we all need to front up and admit we bought in for a while.

— Roker Report (@RokerReport) February 18, 2021
Love On The Rocks – 2019
Things went downhill for the owners after cashing in on top scorer Josh Maja in the January transfer window. The player had a contract which was due to expire at the end of the season and refused to re-sign. Maja left Sunderland to join Bordeaux. He had scored 15 goals in 24 league appearances and his replacement Will Grigg managed 4 from 18 league appearances. Sunderland lost both the playoff final and EFL Trophy Final. Supporters blamed the sale of Maja for their failure to gain promotion. A loan move to Fulham and a double goal scoring debut against Everton has recently opened old wounds.
People who don't understand football will say he just scored two tap ins

People who do understand the game will appreciate how good his positional awareness is. The lad is a natural poacher

Can't explain enough how much I hate Donald for selling him https://t.co/6B9tCASEJi

— Jonny Smith (@OrwiteTreacle) February 14, 2021
Deteriorating Relationships 2019-
Supporters were disappointed after the failure to gain promotion but a below par start to the 2019-20 season intensified discontent. Revelations about Donald had appeared in the press days before the playoff defeat to Charlton. The reports included allegations Stewart Donald used only £5 million of his own money and the clubs Premier League parachute payments to purchase the club. Rumours circulated the club had been for sale since early 2019.
By Christmas the fans were openly in revolt. "A group of supporters' groups urged Donald to cut his losses following the Boxing Day draw with Bolton, which made it eight games without a win in all competitions for the Black Cats." Donald officially put the club up for sale on 7th January 2020. Throughout 2020 reports continued to be published about the club and especially a £20 million black hole in the club accounts. In July he blamed Covid-19 for a sale not materialising.
"I know fans want me out and I'm desperately trying to get out. Pre-Covid, we were relatively close to a deal, but unfortunately the two or three serious parties that we had at the time quite understandingly said 'well you don't even know what your revenue are or when games are starting again, so we will just sort of wait and then we'll come back to you in due course."
Chances Of Immediate Promotion From League One
With the new owner in place what are Sunderland's chances of promotion this season? They currently lie 7th in the table one point outside the playoff places. The transfer window is closed so Louis-Dreyfus' Sunderland takeover has come too late to add players to current squad. With 19 games left for Sunderland anything could happen. Keys to a promotion push will include;
1. Home form
Sunderland are only thirteenth in League One over the last ten home games. This is in comparison with fifth in the last ten away games. Their home form needs to improve for a promotion challenge to materialise.
2. Results against relegation threatened teams
Sunderland have found games against better teams easier this season. To achieve promotion they need to be more consistent against teams in the bottom half of the table. Disappointing draws against Northampton Town, Bristol Rovers and Burton Albion have been setbacks for the team. Losses to Shrewsbury Town, Wigan Athletic and Milton Keynes set alarm bells ringing. To mount a challenge for the top two places Sunderland will need to improve their record against the struggling teams. Saturday's game away to Burton Albion would be a good start.
3. Fit defenders
Sunderland had 5 injured central defenders and Wolves loan player Dion Sanderson remains cup tied for Tuesday's cup game against Lincoln. The club's only fit centre half Bailey Wright was withdrawn at halftime with a calf problem. Utility player Luke O'Nien and fullback Conor McLaughlin finished the games as central defensive pairing. Sanderson is able to return on Saturday at Burton but manager Lee Johnson was concerned about the situation. "When you've got five centre-halves out injured, it's going to take its toll."
4. Distracted by Wembley
The last game in the Stewart Donald era was a victory on penalties against Lincoln City at the Stadium of Light. The club booked another trip to Wembley for the EFL Trophy Final on 14th March where they will meet Tranmere Rovers. Could the players be distracted from the league by the Wembley visit? Coach Lee Johnson and his staff will need to ensure it doesn't.
They're off to @wembleystadium again!#EFL | #PapaJohnsTrophy pic.twitter.com/4ALxKKNhI5

— Papa John's Trophy (@PapaJohnsTrophy) February 17, 2021
Challenges Ahead
The new owner will need to address some of the challenges the previous regime were either unable of unwilling to address.
1. Players out of contract after this season
Seventeen Sunderland first team players are out of contract in the Summer of 2021. Loan players will also be returning to their parent clubs. One of the first jobs will be to decide which will be offered new contracts. This could depend on the division the team are playing in and the League One salary cap. The cap agreed by the clubs to start the season will remove Sunderland's financial advantage from next season. Re-signing the existing squad will be difficult if promotion is not achieved.
2. Losing Court of Arbitration for Sport case
A decision passed down by the Court of Arbitration for Sport in January ordered Sunderland to pay £4.7 million to former player Ricky Alvarez. The club took Alvarez, an Argentinian international on loan from Inter Milan in 2014-15 with a permanent deal agreed for when the loan finished. Sunderland claimed the deal was void as part of a pre existing injury and legal cases continued for five years. It is unclear if this embarrassing episode is over.
3. Youth Academy
After Sunderland suffered relegation from the Premier League supporters expected players from the club's academy to be an important part in a return to the top flight. England regulars Jordan Henderson and Jordan Pickford are both graduates. Instead of the best young prospects making their debuts for Sunderland they have been picked off by Premier League teams. Youngsters like Joe Hugill have made good impressions at their new clubs.
Few youth players made the breakthrough into the first team but one who did was Bali Mumba who was then sold to Norwich City for a rumoured £300,000. Fans have been dismayed seeing the clubs future leaving for a pittance. After his Sunderland takeover Louis-Dreyfus will need to address the problems at the academy to secure the future of the club.
4. Covid-19 recovery and new CEO
A problem for the whole world. Will Sunderland fans return to the club post pandemic? After more than a year of supporters watching football on streaming services and tv from the comfort of their own homes how will the matchday experience change? The club's fans, especially their 20,000 plus season ticket holders, are vital to Louis-Dreyfus having a successful tenure in the North East. His strategy for a Covid-19 recovery off the field is just as important as the players on the field.
The day after the takeover Sunderland announced CEO Jim Rodwell had left the club. Rodwell had been unpopular with fans due to his handling of the debacle over season tickets at the end of the 2019-20 season and they were pleased to see him go. The appointment of a new CEO by the owner will be an important step to revitalising the club and communicating with fans.
? Sunderland AFC today announced that James Rodwell has stepped down from his role as the club's Chief Executive Officer.

— Sunderland AFC (@SunderlandAFC) February 19, 2021
Club legend Kevin Phillips spoke for many fans on the Sunderland takeover…
Kevin Phillips on @SkySportsNews: "This is a football club that's been in the doldrums for a long time. He (KL-D) is 23, I'm sure he won't have made many huge decisions in his short life – but he's going to have to make some big ones now. Sunderland deserves it." #safctakeover

— Keith Downie (@SkySports_Keith) February 18, 2021
Fans of other local clubs decided they weren't bothered by the news..
Tbh I ain't bothered about Sunderland getting their takeover as for us I ain't bothered if we get relegated or not because under Mike Ashley there's nothing to look forward to

— Liam ⚫️⚪️ (@LiamNUFC98) February 18, 2021
We hope you enjoyed this article 'Sunderland Takeover Approved What Next?'. Will Louis-Dreyfus return Sunderland to the Premier league? Let us know!
Read more on Football here: