5 of the Best Free Agents Currently Available in Football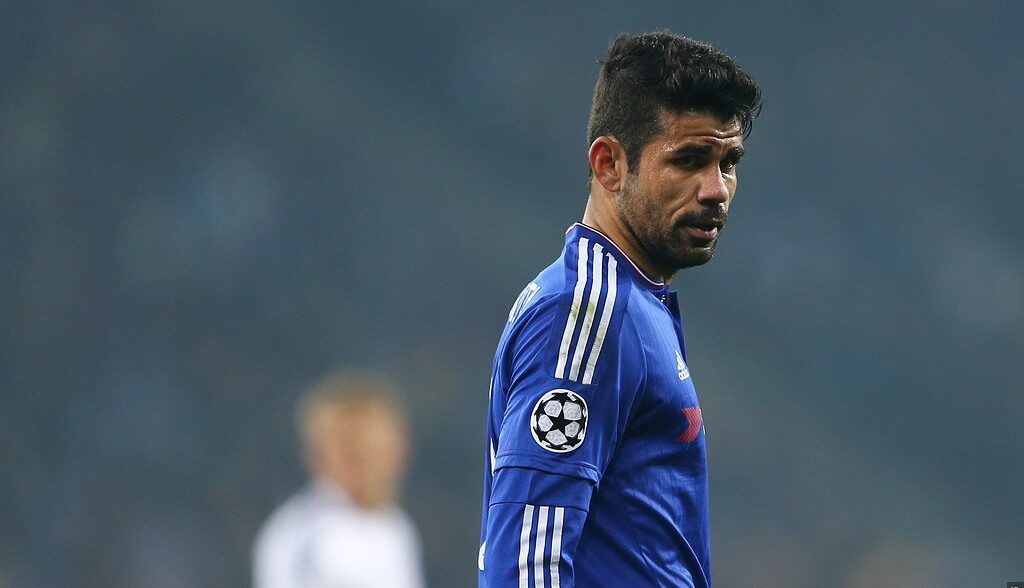 5 of the Best Free Agents Currently Available in Football
We're into the month of February. The time of year in the football calendar when clubs commit everything they've got into the second half of the season. Let's not forget the January transfer has just past us, despite it being rather underwhelming. Nonetheless there were some players who made big money moves to new clubs. Amad Diallo to Manchester United and Dominick Szoboszlai to RB Leipzig are two of January's standout transfers.
For some players, January is a time to pack your bags and move into the pile of out of contract players. This is also known as becoming a 'free agent'.
If you're unaware of what a free agent is, free agents are players that are out of contract and aren't currently playing for a football team. If you're a professional footballer, this could be for a number of reasons. Usually it's due to your current club not having any interest in you playing for them anymore. A frequent occurrence is that players are released from their teams, meaning that their contract is terminated.
During every transfer window large fees are agreed and contracts are signed whilst hundreds of free agents wait for clubs to come calling. Here are just a few of the best free agents currently available.
There are few enigmas in football like former Man Utd prodigy Ravel Morrison.

After leaving Old Trafford and playing for 11 clubs in 11 years – he is currently a free agent.

The ex-West Ham player spoke to Rio Ferdinand to discuss his career and his regrets.#bbcfootball

— BBC Sport (@BBCSport) February 16, 2021
Diego Costa
Known for his physicality and high temper, Diego Costa is possibly the most prestigious player to currently be without a club. At 32 years of age Costa has a career that includes over 140 goals scored professionally, across 8 different clubs. The Spaniard is most well known for his three years with Chelsea.
Costa last played for Atlético Madrid. The striker reportedly asked the club to terminate his contract without giving any reason. Costa's biggest problem was possibly the fact that Atlético were eyeing up a move for a new striker. Polish powerhouse Arkadiusz Milik was linked with a move to the Spanish capital. In the end it was Moussa Dembélé who was recruited to replace Costa.
With Diego Costa now without a club, it's led to plenty of speculation surrounding the frightening forward. As he reaches the latter stages of his career, Costa may be looking to find a club to end his career with. Reports have said that he rejected a big money move to Turkey. Former Manchester City defender Micah Richards even stated that Diego Costa would help City win the league if they signed him. The most recent reports state that Costa is closing in on a move to Palmeiras.
Considering his incredibly short temper, Diego Costa will want to be back on a football pitch as soon as possible. Let's wait and see what happens with the forward's future.
Alex Teixeira
Once hailed the next big thing in world football, Alex Teixeira is now waiting for a new club to come calling. If you're at all familiar with this forward, you might remember that he previously rejected a move to Liverpool. Teixeira chose a move to China instead of a mighty move to Liverpool. He chose large sums of cash over a large number of trophies. This definitely says a lot about the Brazilian's attitude.
Teixeira's career choices have undoubtedly cost him. It's easy to see why such huge clubs had eyes on the striker during his time at Shakhtar Donetsk. During his time in Ukraine, Teixeira scored 89 goals in 222 appearances. For any top talent, you're always running the risk when moving to play in a country like China.
Now at 31 years of age the Brazilian is clearly creeping into the latter stages of his career. Surely the forward's frightening speed will still be desired by some clubs. The problem will be his wages.
Aston Villa were heavily linked with Teixeira in January, although it looks like the forward could be on the verge of a move to Saudi Arabia.
Five and a half years ago, Shakhtar Donetsk turned down a €32m bid from Liverpool for Alex Teixeira. He eventually joined Jiangsu Suning for €50m.

He's now a free agent (with strong interest from Saudi), still only 32.

What could have been! pic.twitter.com/xLUqdcTwX5

— Hamill (@CPHamill) February 4, 2021
Ahmed Musa
The next player on our list is 28 year old left-winger Ahmed Musa. The Nigerian international had a two year spell at Leicester City before becoming a star in Saudi Arabia with Al Nassr. His time with Al Nassr came to an end after the winger wanted to continue his career in Europe.
Known for his fast feet on the ball and superb speed down the left flank, Musa still has plenty of quality to offer. The Nigerian has scored 87 goals over the course of his entire club career. 61 of those goals were scored for CSKA Moscow.
Premier League strugglers West Bromwich Albion were reportedly closing in on Musa's signature. The Baggies later secured the loan signing of Mbaye Diagne from Galatasaray. This lead to Musa's deal being cut off. 
English Premier League side West Bromwich Albion have decided not to offer a contract to Ahmed Musa despite the Nigerian international spending time with the club on trial. pic.twitter.com/zQe1sCvA4C

— ViewsMedia (@Viewsnaijablog) February 11, 2021
Ezequiel Garay 
We move to the other end of the pitch for our next player in the list. 34 year old central defender Ezequiel Garay has been a free agent for over a year now. Despite his age the Argentinian is still said to be open to continuing his career. 
Garay has made over 200 appearances in the Spanish La Liga. He's played for both Real Madrid and Valencia, winning the Spanish Cup with both of the clubs.
Garay probably isn't desperate to return to the pitch, although the most realistic move for him would be a move back to Argentina to conclude his career.
Argentinian defender Ezequiel Garay in negotiation with Cruz Azul from México and Fenerbahce from Turkey. His injury has healed completely, he got fit with a personal coach and could sign a contract as free agent. #Fichajes #CruzAzul #garay #Fenerbahce #transfer pic.twitter.com/YCkT1aSyvn

— Futbolista Latino – English Version (@FutbolistaLat) January 12, 2021
Cuco Martina
To end this list we've gone with former Everton and Southampton fullback, Cuco Martina. The Curaçaoan spent four years in the Premier League before Everton decided to terminate his contract last summer. Martina also played for a whole host of clubs in the Netherlands, including his boyhood club Feyenoord Rotterdam.
Over the course of Cuco's career he's played in five different positions. He's most well known for playing in either one of the fullback positions and is brilliant with both feet. At 31 years old he'll be hopeful that he hasn't reached the end of his career. His Premier League and Championship experience could make him the perfect fit for a middle of the pack Championship side.
Remember this Cuco Martina strike?! That replay from behind the ball is something we'll never get sick of ?pic.twitter.com/bGwCxM4vUh

— Goal (@goal) March 29, 2020
Footballs Finest Free Agents
There are hundreds of footballers currently on the free agent market. Some of them are on there for controversial reasons, some are on their for possessing the wrong attitude and some players simply get to the point of their career where they just aren't good enough anymore.
If you're wondering why your club aren't snapping up any of these available players, just remember that wages are often the biggest factor in the signing of a player. Keep your eyes peeled on the five players on this list and you never know what might happen. By the time you're reading this article any one of these players may have put pen to to paper. Everything changes rapidly in the world of football.
We hope you enjoyed this article '5 of the Best Free Agents Currently Available in Football'. Where do you think these five players will end up next? Let us know!
Read more on Football here: