Verstappen wins in Jeddah after thrilling battle for the lead with Leclerc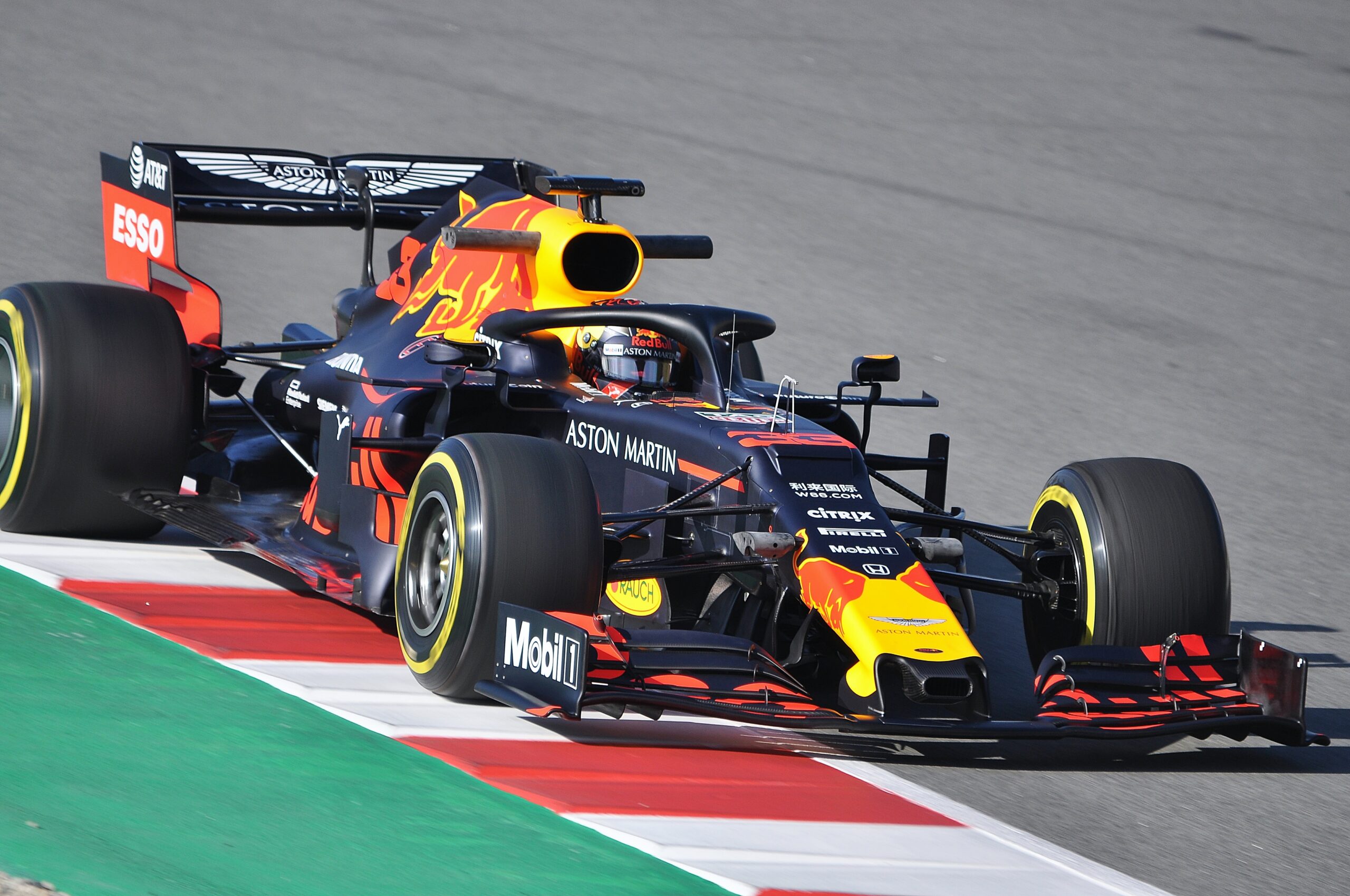 Verstappen took one back from Leclerc as the pair battled for the lead once again. Sergio Perez loses out after his qualifying brilliance
Build-up
Mick Schumacher had a heavy impact at Turn 12 during Saturday qualifying and had to withdraw from the race. The Red Bull Powertrain team faced another blow when Yuki Tsunoda stopped on his way to the grid due to an engine issue. Charles Leclerc scored a brilliant late lap but Sergio Perez pulled off an even better one for his maiden pole position.
Happy with the first win of the season, let's keep this going T E A M ?@redbullracing pic.twitter.com/hz7Dgml8EQ

— Max Verstappen (@Max33Verstappen) March 28, 2022
Alpine's duel
The race started with 18 drivers, and Sergio Perez made a great start from his maiden pole position. It was a clean lap 1 with no contact. Verstappen went around Carlos Sainz at Turn 2 with a crucial move for a spot on the podium. Kevin Magnussen pulled off a stunning move on Pierre Gasly at Turn 7 for P9. The first ten laps were quiet for the top 5 cars but not the Alpine squad. The newly branded BWT Alpine duo had an enticing bout for 6th place that went on for five laps. Ocon lost the advantage to Alonso and was passed by Valtteri Bottas a lap later.
Sergio Perez's heartbreak
At the front, Sergio Perez responded to Ferrari's call by pitting on lap 12. Unfortunately for the Mexican, today was not meant to be when Nicholas Latifi had a bizarre crash at the final corner. Race Control deployed the Safety Car. Understandably, the entire field pitted for new tires except for the hard-tire runners of Magnussen, Hulkenberg, and Hamilton. It was clear that Sergio Perez was the only loser in that situation, and he ended up P4.
Lewis Hamilton loses out
After the restart, the only action for the upcoming 15 laps was Nico Hulkenberg tumbling down the grid with his degrading hard tires. Hamilton seemed to have found his pace back from a disastrous qualifying on Saturday, sitting comfortably in P7. The big twist of the race happened on lap 35 when three cars simultaneously retired with a loss of power. Bottas managed to limp back to his garage. Alonso and Ricciardo both stopped in front of the pit entry. Kevin Magnussen and Nico Hulkenberg managed to pit under Virtual Safety Car before the pitlane closed, but Hamilton was not so fortunate. He had to wait for four laps until the green flag dropped for his pit stop. He struggled on the medium and finished P10.
Verstappen took one back from Leclerc
Verstappen and Leclerc had produced another box-office bout for the lead like in Bahrain. On lap 44, Verstappen reeled in the back of Leclerc's gearbox and pulled off a move in the final corner. Leclerc used the same trick a week ago and repassed Verstappen with DRS on the next straight. The next lap saw both going into the last corner side-by-side. Leclerc forced Verstappen on the inside and chopped in front of him. He could not maintain his lead for long because Verstappen gained all his lost time back with his top speed in Sector 3. Verstappen finally passed Leclerc for good and won the race.
Behind them, Ocon just managed to pass Norris on the final lap and managed to hold off the Briton for P6. Stroll and Albon came together in Turn 1, and both retired. Magnussen overcame his struggle in free practice to bring home a brilliant P9 for Haas.
Full Classification here. Stay tuned for the Australian GP on April 8-10.
We hope you enjoyed the article 'Verstappen wins in Jeddah after thrilling battle for the lead with Leclerc.' What was your favourite moment from the Saudi Arabian Grand Prix? Let us know!
Read more on sport below: