Manchester United's Manager: The Bookmaker's Favourites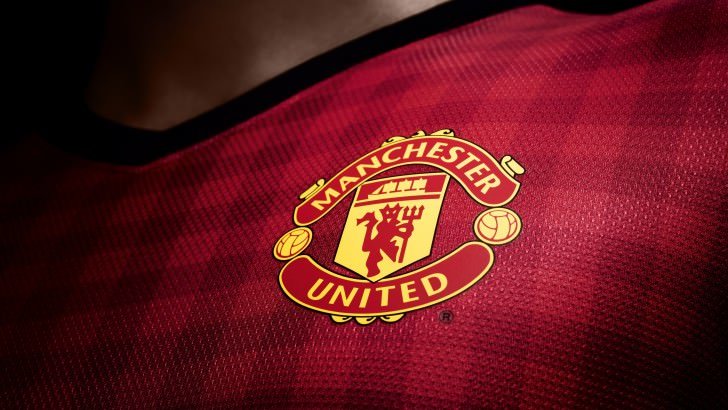 Manchester United's Manager: The Bookmaker's Favourites
Manchester United have always been one of the best football teams, and the squad has seen some pure legends take to Old Trafford over the years. However, when it comes to the management, they lucked out when Ole Gunnar Solskjaer took the reins in 2018. Fortunately, following a devastating 4-1 loss to Watford on Saturday 20th November, his luck ran out, and he was removed from power. This leaves the Red Devils searching for a permanent manager who can hopefully lead them back on track. In the meantime, the German tactical mastermind Ralf Rangnick has been called in to hold the fort.
Ralf
Rangnick
– 4/1
It makes sense to start our list with temporary manager Ralf Rangnick. After all, Manchester United has a history of turning temporary managers into permanent fixtures. Another reason why Rangnick is one of the bookmakers' favourites is because he will already have possession. He might be tempted to remain upstairs at Old Trafford if he does well between now and the end of his temporary term.
Mauricio Pochettino – 4/6
Mauricio Pochettino used to hold the management position for Tottenham but is currently at the helm for Paris Saint-Germain. According to rumours, he isn't enjoying life on the continent and is looking to return to the Premier League, where he will be closer to his family. If Pochettino ends up taking up the leadership at Old Trafford, you can be sure that they will return to form.
If you want to place your bets on who the next big Red Devil will be, you should head over to OnlineCasinos and choose one of their expertly-reviewed sites. With guarantees put in place by the UKGC, your information and your cash will be safe no matter which Online Casinos site you visit.
Erik Ten Hag – 9/2
Erik Ten Hag is currently tied down as manager at Ajax. However, he keeps on cropping up in the bookmakers' lists of potential new managers. If he did end up leaving his homeland, he would be capable of great things alongside the Red Devils. Unfortunately, the question remains – will he leave Ajax? If Manchester United wants to get their hands on this talented manager, they will have to offer something extremely enticing.
Brendan Rodgers – 14/1
Brendan Rodgers has managed Liverpool and is currently at Leicester. He is renowned for taking a team and turning them into potential-breaking units. If he were to come over to Manchester United, we would undoubtedly see them return to their rightful place on top. However, the primary concern is that he's passed his best and may not have what it takes. Also, there are the fans to consider – how will the elitists fair having an ex-Liverpool manager at the helm?
Zinedine Zidane – 16/1
Zinedine Zidane makes the list by being a powerful figurehead rather than a practical football manager. Zidane has done exceptionally well at Real Madrid but has let standards slip recently. However, it needs to be noted that teams including Real Madrid and Juventus don't have the resources they used to. Therefore, if Zidane transfers over to Old Trafford, he will have more power and player skill at his disposal. That being said, there is talk that Zidane is hoping to manage the French national team.
Roberto Martinez – 33/1
Spaniard Roberto Martinez currently manages the Belgium national team. He already has extensive Premier League experience from time spent at Everton, Wigan, and Swansea. He would make an excellent addition to Manchester United, especially as he has managed to take Belgium to the top of the FIFA charts. Although his skill set would be a perfect match, the United fans might not be so fond.
Laurent Blanc – 40/1
Before Rangnick was announced as the temporary manager, Laurent Blanc was the bookkeepers' favourite. Therefore, it stands to reason that he should be in the running to take over the permanent position next year. Blanc is familiar with the hierarchy at United, considering he spent two years there as a player. Although not the top choice, he certainly would make an excellent manager.
Antonio Conte – 50/1
Having taken Chelsea to Premier League success back in 2016, Antonio Conte would certainly be able to breathe order into the ranks of Manchester United. The manager is available, but there would be some pushback. In particular, his style of play wouldn't be an immediate fit for the United squad – the adjustment curve would be incredibly steep.
Roberto Mancini
Roberto Mancini has gained an incredible reputation after he turned around the Italian team and made them winners. Mancini would certainly be up to the challenge based on the size of the team. However, he has had run-ins during the blue half of United. Therefore, he may just be out of the running.
Erik Ten Hag – the right man for the job?
Despite being an extremely popular choice among fans, Erik Ten Hag doesn't quite have the experience to take on a team as mighty as Manchester United. However, reports have said that despite Ten Hag being tactically obsessed, he has room for flexibility within his game regime. This is something that appeals to the fans because they need Manchester United to have a great sense of identity; they also need the power to adapt to the game and change tactics to win games.
Manchester United is central to the Premier League, and their presence alone brings in millions of revenue every year. To lead a team with such character and fanbase, the manager's personality and skill need to be up to the task. After facing a rough season, the new manager needs to come in and add structure to their gameplay. There is incredible talent in the Manchester United team, including their golden boy Cristiano Ronaldo. However, there's no point in having power if you don't have responsibility. At the moment, Mauricio Pochettino is the favourite to take up the mantle. No matter what happens next year, they can only go one way after losing 4-1 to Watford.
We hope you enjoyed the article 'Manchester United's Manager: The Bookmaker's Favourites.' Who do you think should be the next manager at Manchester United? Let us know!
Read more on sport below: