Italians welcome the MotoGP to Tuscany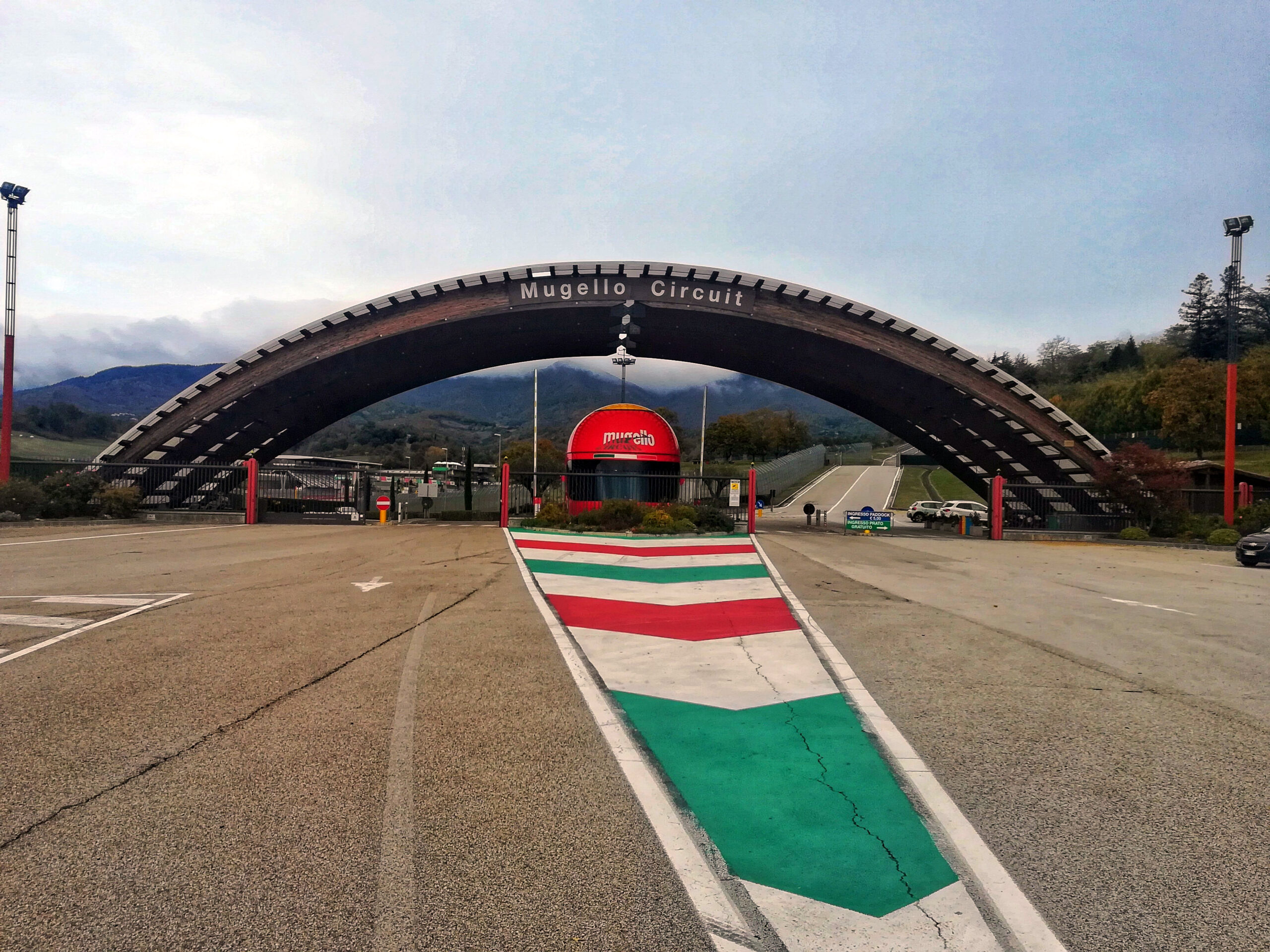 Italians welcome the MotoGP to Tuscany
The MotoGP will return to the Italian hills as Mugello welcomes the riders back after 2020's postponement.
It is of great irony that Mugello should follow Le Mans. Last weekend's event featured flag-to-flag racing which was born in Italy in 2004. Nearly two decades ago, the rain started to fall after just 17 laps of action. There was no rule stating that riders could switch bikes in wet weather conditions.
Thus, the event was postponed.
In a remarkable turn of events, the race organisers decided that it would be best for the riders to complete the six laps later on. Therefore concluding the shortest race in MotoGP history. The situation was so chaotic that multiple broadcasters failed to deliver pictures to their subscribers for the 'second race' as they believed that the result was confirmed when the red flag was waved.
Rules needed to change. Hence the motivation behind the spectacle that we saw in France two weeks ago and what a spectacle! The riders were challenged to their limits. Unfortunately for Quartararo and Yamaha, the Championship battle looks increasingly like a war of attrition as Ducati get their teeth into this fight.
Auto Amazon Links: 429: Too Many Requests ; TooManyRequests: The request was denied due to request throttling. Please verify the number of requests made per second to the Amazon Product Advertising API.
Dukes to win in Italy this weekend?
Ducati supporters would have been disappointed when the news broke that Mugello would be excluded from the 2020 calendar. The Italian manufacturer has been immensely strong in Tuscany in recent times. In 2019, Danilo Petrucci and Andrea Dovizioso claimed a double podium. Whilst, Jorge Lorenzo and Dovi delivered a One-Two for the Dukes in 2018. The red bikes love the long straight at Mugello as it exposes all their rivals as the top speed of Ducati is astonishing.
Additionally, three of the Championship's top four are on Ducati power machinery. Frenchman Fabio Quartararo is the only rider to use a different manufacturer. The 22-year-old sits atop of the standings with a one-point lead over Francesco Bagnaia. It is unlikely that he should enjoy the same advantage at the conclusion of the race on Sunday afternoon.
In fact, for the first time this season, Quartararo and Maverick Vinales will not fancy their chances of pole position on Saturday. It will not be a surprise to see Johann Zarco deliver the fastest lap in Qualifying 2 as he looks to reassert himself in the Championship battle.
~ Greetings from Mugello ☀️ ~@MotoGP #ItalianGP #MotoGP #mugellocircuit pic.twitter.com/PPhWtsulX3

— Mugello Circuit (@MugelloCircuit) May 28, 2021
Jack Miller signs contract extension with Italian's
One rider who has certainly put himself back into Championship contention is Jack Miller. The Australian has delivered impressively for his Italian team in the two previous rounds of MotoGP action. Both victories were a result of consistency and supreme skill as the Queenslander fought off his teammate in Spain before overcoming tricky weather conditions to seal 25 points in France.
That purple patch has been rewarded.
Ducati announced that Miller has signed a contract extension with the manufacturer – thus 'Thriller' will be in all red for 2022. A move that is sure to delight the Australian as the Dukes have looked to be in a class of their own with Yamaha in 2021. Therefore, a new deal should provide him with the tools to fight for victories and most importantly Championships for the immediate future at the very least.
✍️ Another year with the @ducaticorse family absolutely wrapped but firstly we need to get this one out of the way, looking forward to what's to come! 🤟 pic.twitter.com/qq0RLkxiyu

— Jack Miller (@jackmilleraus) May 25, 2021
All eyes on the Italian riders this week
As the MotoGP World Championship touches down in Tuscany, naturally all eyes would be on the Italian riders. 'Pecco' Bagnaia is hot on the heels of Fabio Quartararo in the race for glory. However, he is not the most talked-about man going into round six of the season.
Franco Morbidelli is attracting interest throughout the paddock. The VR46 academy graduate's performances have not gone unnoticed. He has stated that he is aware that there are manufacturers on the grid vying for his signature. Could the young Italian sign for a factory team next season?
Another with his eyes set on a ride in 2022 is Andrea Dovizioso.
The Italian spent multiple seasons with Ducati. Sadly, he had a fallout with the team midway through last season. The disagreement saw him walk away from the sport in 2021. However, he is testing with Aprilia – another Italian manufacturer with a much better record at Italian based races than their red counterparts.
The 15-time winner is likely to rejoin the paddock in 2022 with Aprilia machinery underneath him.
Finally, Luca Marini will sport a new livery for his home race. Yet another VR46 academy graduate, Marini shall display the Italian green, red and white proudly as he looks to secure a great result in Tuscany. He is sure to be one of the more eye-catching riders this weekend.
Mugello, we've missed you! 😍#ItalianGP 🇮🇹 pic.twitter.com/rg9YFIY0ZR

— MotoGP™🏁 (@MotoGP) May 28, 2021
Oracle ahead of the battle in the Italian Hills
Jack Miller and 'Pecco' Bagnaia will be favourites for victory this weekend. Ducati's factory team have a habit of double podiums with another rider splitting them. Yamaha and Honda have been closest. Although, the Repsol Honda in question was always Marc Marquez – who is still recovering to his best levels this season. Fabio Quartararo needs a big performance but Maverick is likely to challenge. Therefore the podium will consist of Bagnaia (his 1st win in the Premier class), Miller and Vinales – 2nd and 3rd are difficult to determine.
Quartararo will finish somewhere between 4th and 6th with Zarco likely to be the thorn in his side.
Riders left to contest the top ten will most probably be Morbidelli, Marc Marquez, Pol Espargaro, Aleix Espargaro, Nakagami and the Suzuki riders. It will take a mammoth effort for KTM to deliver a decent haul of points this weekend. Despite the fact that Petrucci has been strong in Tuscany over the years.
It would be special to see Bagnaia deliver another emotional Ducati victory in Italy – every other bit of action will simply be a bonus.
We hope you enjoyed the article 'Italians welcome the MotoGP to Tuscany.' Who do you think will win in Mugello? Let us know!
Read more on Formula 1 here: