MotoGP: Flag-to-Flag in France delivers enthralling Grand Prix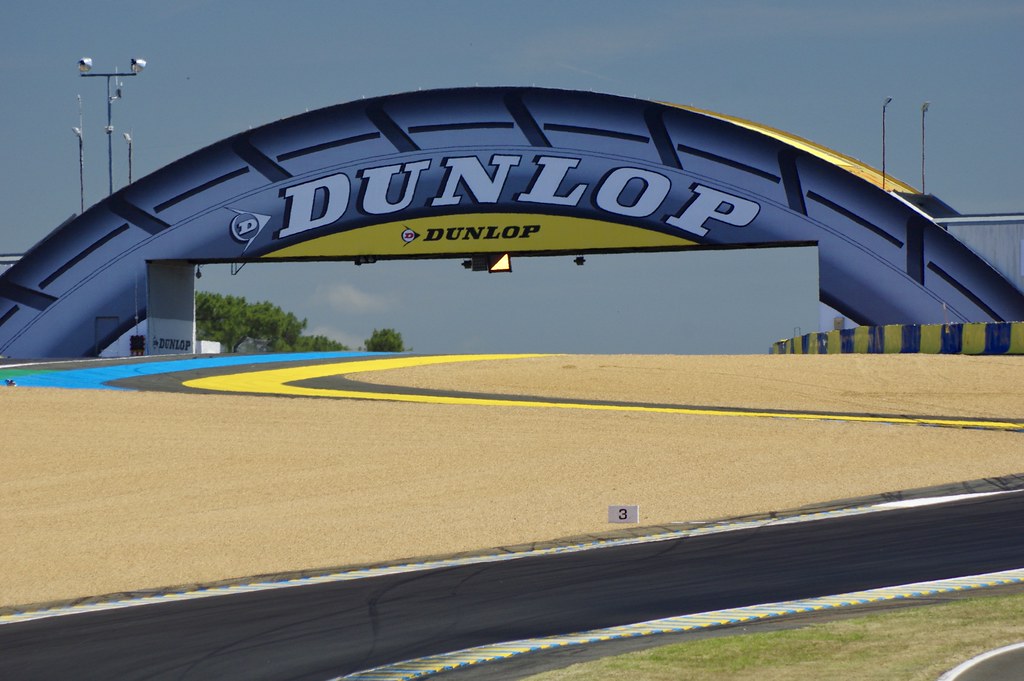 MotoGP: Flag-to-Flag in France delivers enthralling Grand Prix
A flag-to-flag event in France continued the trend of superb MotoGP races in 2021. The weather was predicted to play a role in the destiny of the winner's trophy come Sunday afternoon. Qualifying was the best session that we have seen on a Saturday this year. Honda had a front-row lock-out as the session ended. Unfortunately for the Japanese based manufacturer, riders had crossed the line before the session had elapsed. Maverick Vinales, Jack Miller, Franco Morbidelli, Johann Zarco and Fabio Quartararo had all managed to start their final flying lap before time was called. The conditions were tricky but the aforementioned riders found a few more tenths on their best times and surged to the top of the timesheets. In a flash and a blur, it went from an all Honda front row to two Yamahas' and a Ducati – that was only the beginning.
Flag-to-Flag in France
Saturday offered up arguably one of the best qualifying sessions in a long time. Thus, how could Sunday come close in terms of entertainment? A flag-to-flag race is possibly the only way to better it, which is what we got. Riders started in dry conditions. However, as the rain started to fall at Le Mans – the director instructed riders to switch to their wet weather tyres which involves a bike swap.
These flag-to-flag races are especially challenging. Worsening weather conditions make handling very tricky for the riders as often there is a drying line on track. Therefore, riders could opt for slicks if they manage to stay on the 'racing line.' Though, should they fail to maintain a near-perfect line, crashing out is a real possibility.
Mir crashes out adding to Suzuki's woes
One such rider to fall victim to the weather was 2020 World Champion Joan Mir. The Spaniard was a model of consistency in 2020 and many including myself would have expected Suzuki to deliver in dynamic conditions in France. Suzuki has been very proficient in selecting the optimal strategy to give their riders a fighting chance on a Sunday but this year has been a turbulent one. In fact, Spaniard Alex Rins has criticized his own performances this season. Labelling his recent errors as 'stupid mistakes' which have cost him and Suzuki dearly in their pursuit of major honours at the end of the year.
Veteran Rossi detests flag-to-flag events
One rider who felt that the flag-to-flag race was not worth the entertainment was Valentino Rossi. The Italian was predicted to deliver a good result and he did with an 11th place result – his best finish in 2021 so far. Nevertheless, the 7-time World Champion felt that there is no place for this kind of racing in MotoGP. The Petronas Yamaha stated that he struggles to find a rhythm where the situation changes so rapidly. "I prefer more the long 45-minute race because you can take your rhythm, you can take your strategy. Here's it's more tricky."
In Sporting Ferret's preview of Le Mans, Rossi was predicted to deliver a good result alongside Danilo Petrucci and Alex Marquez. Petrucci is no stranger to success in France having tasted success on French soil in 2020 with Ducati. His experience earned him the best result of any KTM rider last weekend. 5th place is definitely notable as he has been next to nowhere since his winter switch.
Marquez brothers looking stronger
As mentioned above, Alex Marquez was touted for a strong result in France. Marc's younger brother did incredibly well, despite a torrid qualifying session. When Honda locked out the front row late on in Q2, Alex was forced to watch on from the sidelines after crashing out on a quick lap in Q1. He redeemed himself on Sunday. The young rider fought his way up on the grid to earn a 6th-place finish.
Conversely, his brother Marc is showing the potential to return to his illustrious best. The 26-year-old topped qualifying two for a significant portion on Saturday, which succeeded a strong showing in Free Practice 4. He translated this pace into an early lead on Sunday. Sadly, the Spanish superstar crashed out when in front of the following pack.
It may not have been what the Repsol Honda and Marc Marquez supporters wanted to see but it was a positive sign of things to come from the Spaniard.
No French winner in France
Ultimately many expected Quartararo and Zarco to challenge for the top spot on the podium. In fairness, that was quite an accurate prediction. Johann Zarco is still looking for his first win in the Premier Class and would have fancied it at home in alternating weather conditions. Le Mans offered up the first flag-to-flag race since 2017 – meaning that anything could happen. Initially, he struggled to get his slicks into the perfect working range. However, once he switched to his wet weather bike, he came into his own. Sadly, the 20-second gap to the leaders made victory almost impossible.
Yet, he soldiered on and fought his way into 2nd-place. Gold would have been the objective but silver is certainly nothing to scoff at. Similarly, Fabio Quartararo went into the weekend with a lot of confidence. The young Yamaha rider saw victory slip through his fingers two weeks ago in Spain. He had an 'arm pump' which handed the win to Jack Miller in a thrilling fashion. Initially, it looked as though he would recover emphatically, bludgeoning his rivals with a brilliant pole lap time in the dying embers on Saturday.
Miller is magnificent for a consecutive week
Unfortunately, he would be denied by an astonishing Aussie who is finding form at the perfect time. Quartararo had never experienced a flag-to-flag race in his fledgeling MotoGP career. During the interviews, he was quoted as saying that this race in France was the 'strangest of his career.' The ever-changing environment made for one thing but the youngster parked in the wrong pit box when switching bikes. This error resulted in a long-lap penalty. He recovered from this setback his Yamaha had no grip when the event reached its conclusion. Coming under severe pressure from Championship rival Pecco Bagnaia.
Ducati will be the happiest manufacturer on the grid in a complete swing of fortunes as they prepare for their home event in Mugello. Despite succumbing to Qualifying elimination – Bagnaia proved that redemption is possible on a Sunday. The Dukes produced when the pressure was at its highest. 1st for Miller and 4th for Pecco. The Italian manufacturer will be confident of repeating these achievements in a fortnight's time. Jack Miller was adept at finding grip. He adapted where others struggled to secure a consecutive 25-point triumph. The opening phase caused more spills than thrills with the Queenslander surviving but he came into his own once he completed his bike switch.
Back-to-back victories for @jackmilleraus! 💪

Well worth a celebratory stoppie! 😎#FrenchGP 🇫🇷 pic.twitter.com/tTaRZWbYKU

— MotoGP™🏁 (@MotoGP) May 16, 2021
Two-in-two for Ducati with Italy next
Thus, Duke Supporters will be excited at the prospect of a hat-trick of wins. Mugello hosts round six of this heart-stopping championship. Unluckily, Bagnaia conceded his Championship lead to Yamaha rider Quartararo. But Tuscany provides the ideal setting for the young Italian to capitalise where Fabio failed – a win on home soil. Expect another exhilarating 45-minutes when MotoGP returns on Sunday the 30th of May for the sixth instalment of pure unadulterated mayhem.
We hope you enjoyed the article 'MotoGP: Flag-to-Flag in France delivers enthralling Grand Prix.' What was your favourite moment from Le Mans? Let us know!
Read more on MotorSport here: