MotoGP: Le Mans ready to test riders in Round 5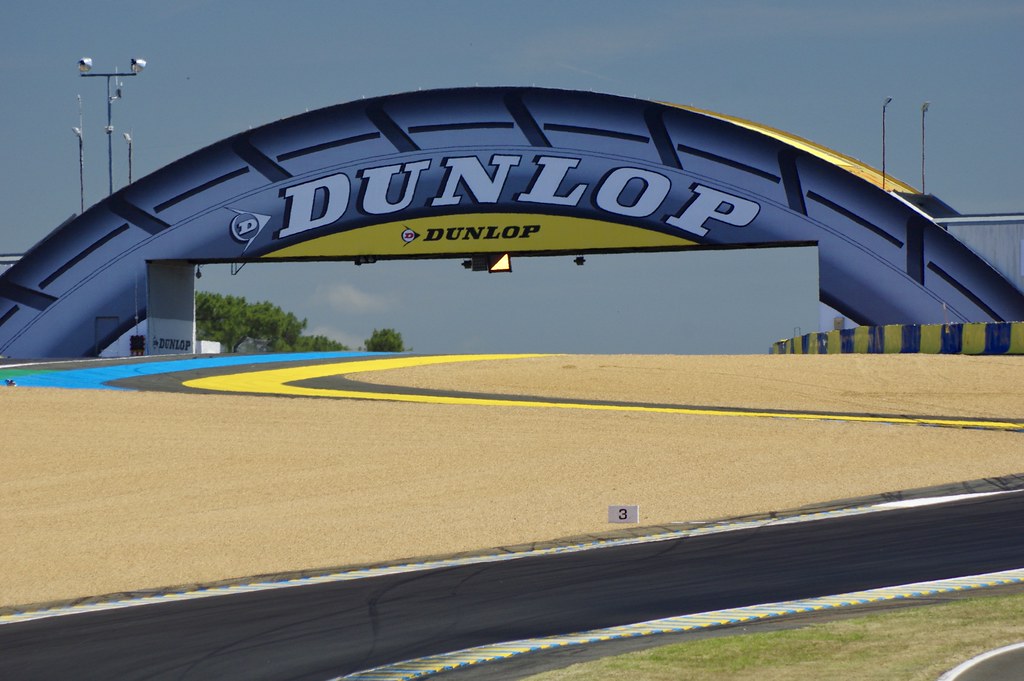 MotoGP: Le Mans ready to test riders in Round 5
Le Mans hosts its 22nd successive MotoGP premier class this weekend. The famous Circuit de la Sarthe is often associated with the 24-hour race hosted annually. MotoGP an opposite thrill to that of its endurance counterpart. The prototype motorcycle series delivers unadulterated entertainment across a MotoGP weekend from Free Practice 1 to the showpiece event on a Sunday afternoon. This round should be no different.
We have had a riveting championship until now.
Japanese manufacturer, Yamaha, took victory in the opening three races. Maverick Viñales opened his 2021 account with a win in Qatar. However, Fabio Quartararo has had the measure of the Spaniard ever since. The 22-year-old Frenchman won consecutive races in Qatar and Portugal. In fact, he looked set for a hat-trick after smashing the field on his way to pole position. Unfortunately, he picked up an injury – arm pump. Evidently, Quartararo couldn't brake as effectively, costing him valuable time.
In true MotoGP fashion, Jack Miller capitalized. 'Thriller' sealed Ducati's first triumph at Jerez in 15 years. His teammate, Francesco Bagnaia, came home in second. The Australian has struggled for form since a strong conclusion to his season in 2020. However, that success will give him the confidence to push on at Le Mans. His teammate, 'Pecco' Bagnaia leads the championship by two points from Quartararo. Similarly to Joan Mir last season, Bagnaia is proving that consistency is the most valuable asset in MotoGP.
Wet Weather Weekend?
Weather is the independent variable capable of turning a race weekend on its head. Forecasts have suggested that we are in for a damp one at Le Mans. Further enhancing the possibilities of excitement in France. The grid is likely to experience a shake-up as riders proficient in challenging conditions are likely to thrive. Fine margins will become even tighter as riders seek to navigate the Bugatti variation of Circuit de la Sarthe.
It's looking like a wet weekend in Le Mans 🌧️, what tyres have @Michelin_Sport brought for the riders?🤔

This is their plan for the #FrenchGP🇫🇷 pic.twitter.com/aPGCEkElpt

— MotoGP™🏁 (@MotoGP) May 14, 2021
Riders worth keeping an eye on at Le Mans
Fans familiar with the 4,185 km circuit will know that it offers thrills and spills in abundance. KTM Tech 3 could be on the verge of a superb weekend if Danilo Petrucci finds form. The Italian has three podiums in his last three visits to Le Mans. Additionally, he is one of the better riders when the heavens open. It is worth remembering that the former Ducati rider took victory at Le Mans in 2020. He is definitely a dark horse for a respectable result.
Alex Marquez is another rider who will want to set the record straight in France. The 25-year-old Spaniard produced one of the most inspiring performances of the 2020 Championship when we visited Le Mans seven months ago. He qualified in a lowly 18th but then proceeded to fight his way through the field on race day. Valiantly claiming his first podium in the premier class. Despite his poor form in 2021, he could turn things around at the famous circuit in France.
Can Miller go back-to-back?
Jack Miller must be brimming with confidence. During his post-race interview in Spain, the outpour of emotions highlighted how much the 25 points meant to the Queenslander. Ducati is proving to be a strong contender in 2021. Yamaha has been better on their tyres and appears to edge the Italians' chassis. But, the pure speed of the 'Dukes' is simply phenomenal. Teammate Pecco Bagnaia has proven that Ducati isn't here to make up the numbers this season. The Aussie is a solid performer at Le Mans, notching a fourth-place finish last time out in the French countryside – can 'Thriller' deliver back-to-back wins?
It's looking like a wet weekend in Le Mans 🌧️, what tyres have @Michelin_Sport brought for the riders?🤔

This is their plan for the #FrenchGP🇫🇷 pic.twitter.com/aPGCEkElpt

— MotoGP™🏁 (@MotoGP) May 14, 2021
Pole predictions
Attempting to predict which rider will set the quickest lap is tricky business. Fabio Quartararo has scorched the field on a Saturday in 2021. He set the pace in October last year and will want to repeat that this weekend. Le Mans is the Frenchman's home event of course – so securing pole and a possible victory will top his priority list. There is every possibility that Yamaha will be on the front row for the main event. Jorge Lorenzo, Maverick Viñales, Johann Zarco and the aforementioned Fabio Quartararo have all sat on pole for the Japanese manufacturer in the last five years.
Having said that, three manufacturers have tasted victory since 2016. Converting pole positions into race wins is not a guarantee. Three of the five most recent victories have come from first on the grid. Marc Marquez is the most recent rider to do the double in 2019 – as such we should be in for an enthralling 45 minutes on Sunday.
Race Predictions 
France has a lot to do to match some of the top quality racing that we have witnessed in 2021. However, with MotoGP as open and competitive as it has been – we are sure to be in for a treat on Sunday. Saturday should set the tone for the weekend. Yamaha and Ducati are favourites for the front row. Fabio Quartararo will love the idea of a home pole position. Especially after the torrid conclusion to his weekend in Spain. Maverick Viñales needs to get himself back amongst the front runners on a Saturday. Championship leader Pecco Bagnaia has one start from pole in his career until now. Putting himself on the front row and going for his first Premier Class win will be a tantalising prospect for the young Italian – he will be a threat.
Morbidelli will make a charge at Le Mans 
One rider who continues to impress is Franco Morbidelli. The VR46 academy graduate appears to be finding form and speed as the season unfolds. Valentino Rossi has the potential for points in Le Mans. The Doctor is a veteran and his ability to perform in turbulent conditions gives him a good shout for a top-five finish. Nevertheless, his young teammate was superb in Jerez – particularly in qualifying. If Morbidelli replicates his Jerez result then Petronas Yamaha will have to consider him as their lead rider.
KTM and Honda are likely to struggle 
The opening four rounds have made this point clear. Yamaha and Ducat are clear of the field. KTM lack overall straight-line speed which is hindering Binder and Oliveira. Though the unpredictable weather may play straight into the Dutch manufacturers' hands. Petrucci has already been mentioned as a threat to the points whilst Binder has a remarkable ability to squeeze every bit of performance out of his bike on a Sunday. The South African needs to deliver a better qualifying to give himself a real run at the top three this time around.
Conversely, Honda makes for an interesting prospect at the moment. Alex Marquez performed well at Le Mans in 2021 so he should be confident going into round five. Nakagami has been a man on a mission. The Japanese rider is quick but lacks consistency and temperament in defining moments. Marc is still feeling his way back – so he cannot be expected to be on his level just yet. Alternatively, Pol Espargaro is already looking for excuses to justify his poor start to life at Repsol Honda – not good enough. The Spaniard appeared to have his nose out of joint at KTM after Binder's win in the Czech Republic so he clearly feels vulnerable when results are not going his way.
Conversely, his brother, Aleix on the Aprilia will do well in qualifying before gradually sliding back towards the middle of the pack on Sunday.
Suzuki, to surprise a few on Sunday?
Suzuki has a massive chance of victory on Sunday. Their tactical nous often sets them apart from the rest with Mir and Rins yet to really deliver in 2021. Now is the time for them to pitch and spark a fightback in the Championship. Thus, nothing has truly been predicted this weekend other than a podium for Suzuki and a top-five finish for Maverick Viñales.
Let's wait and see how the weekend unfolds.
We hope you enjoyed the article 'MotoGP: Le Mans ready to test riders in Round 5.' Who do you think will win the French GP? Let us know!
Read more on Motor Sport here: