MotoGP: Miller wins thriller in Spain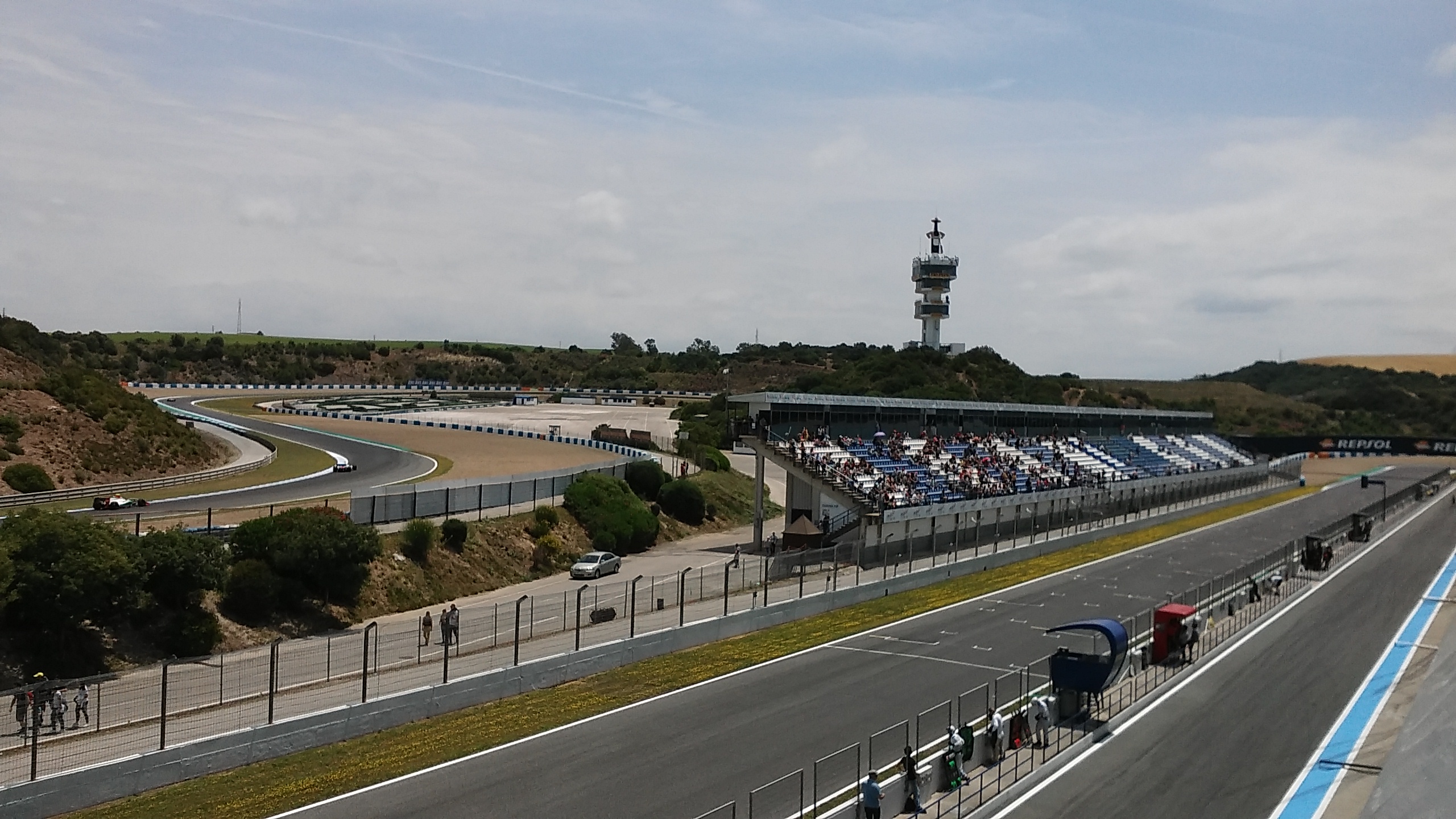 MotoGP: Miller wins thriller in Spain
Miller delivered victory in true MotoGP fashion.
Jerez hosted Spain's first iteration of the world's most exciting motorsport in 2021 and it was superb. Motorsport differentiates itself from any other sport through its ability to deliver exciting and emotional storylines in bite-sized pieces. Thrilling sessions coupled with exceptional riding – this weekend had everything.
Heartbreak and exhilaration, packaged into 45 minutes of madness.
From the opening session, things were shaken up. Brad Binder, the South African, grabbed the quickest time in the first session of the weekend. The second Free Practice followed a more similar pattern. Title contenders, Francesco Bagnaia and Fabio Quartararo led the way. Aprilia's Aleix Espargaro joined the party in third, which proved that we had an interesting weekend in store. Nakagami rounded off the sessions counting towards qualifying by blitzing the field, Quartararo put in the 2nd best time with Bradl coming in as the wildest of wild cards in third. Interestingly, Jack Miller missed most of the running in the final session before pressure was truly on (FP4) – often key for race preparation.
Scintillating Saturday
For many, Saturday's action is the pinnacle of the weekend. Spain's technical track in Jerez is challenging. Historically, Ducati has struggled to deliver positive results at the Andalucia based circuit. For context, in the last 5 qualifying sessions at Jerez, Ducati has 0 pole positions. Fabio Quartararo has been the man for the Saturday afternoon. Three consecutive poles from 2019 to 2020 made him the hot favourite for pole last weekend. Conversely, his championship rival, Pecco Bagnaia has only recorded one solitary pole position in his career. Thus, despite his threat and consistency on race day in 2021 – he is not renowned for his pace on Saturday.
Therefore, Ducati's slim hopes rested on the shoulders of their out-of-form Australian, Jack 'Thriller' Miller. Qualifying 1 made for interesting viewing. Morbidelli, Binder, Pol Espargaro, Marc Marquez and Valentino Rossi all had their eyes set on Qualifying 2. Unfortunately, Valentino Rossi didn't do himself any favours as he fell by the wayside as the other four pushed onwards. Age appears to be getting the better of the 7-time MotoGP champion. Marquez and Espargaro were outsiders. Marc, still trying to get some miles on the clock, and Pol, well, he readily blames everyone else for his career shortcomings. Frankly, he has struggled to match the levels delivered before Binder taking KTM's first win in the Czech Republic.
Franco Morbidelli set the early pace with Binder squeaking through in 2nd.
❤️??? cheers for that @MotoGP! https://t.co/U1rUeDw4jt

— Jack Miller (@jackmilleraus) May 2, 2021
Let the shoot-out commence
The top 12 presented a battle of the big guns.
Despite Franco Morbidelli's appearance in Qualifying 1, he is actually very quick around the Andalucian circuit. A regular in the top ten at Jerez – featuring there the three most recent visits. Thus, it was no surprise to see the 26-year-old deliver strongly in Qualifying 2. Only one rider had an overdrive gear to better him – former Petronas Yamaha teammate Fabio Quartararo.
As mentioned previously, the Frenchman loves a Quali session in Spain.
Ducati came through well too. Jack Miller and Bagnaia sealed 3rd and 4th respectively. A massive result for the Aussie, who needed to pull something out of the bag. Nakagami continued his strong form to come in 5th with Zarco maintaining his consistency in 6th.
An incredible race was brewing before sunset on Saturday evening.
Miller and Bagnaia to end Ducati drought?
The focus was on Yamaha as they started with a one-two. Quartararo was the clear favourite. Leading the way in the MotoGP World Championship and the quickest around Jerez consistently over the past 18 months or so. Franco Morbidelli has done wonders on an ageing bike with the two Ducati's sitting pretty just behind them.
The starting phased resembled the opening few corners in Portugal. The Championship leader clearly struggles to get the best out of his holeshot device as he tumbled down the order after a monstrous start by the Italian stallions. However, as discussed in the preview article, the Frenchman maintained his composure to work his way back to the front of the pack. He broke the race lap record in the process.
By all accounts, it looked like Yamaha would romp to victory. But, the unpredictability of the MotoGP rose to the fore once more. Out of nowhere, Quartararo began to lose pace. Jack Miller had worked his way into second place courtesy of some brave riding and the beastly power of his Red Ducati. The Aussie munched into a one and a half-second in a flash and a blur. Initially, the commentators assumed that Quartararo had made an error off camera. From that point onwards, Miller was all over his French compatriot. Searching for the perfect overtaking opportunity which duly presented itself on the home straight. The powerful Ducati roared through and Jack could redeem his Championship efforts in 2021.
Miller sets the record straight
Miller's destiny was now firmly under his control. Spain's most challenging circuit got the better of Brad Binder, whilst Alex Rins suffered from another error-strewn weekend. Thus, the number 43, could do without a heart-in-mouth moment. Ducati had not won in Jerez for 15 years.
Enhancing the pressure.
Pecco Bagnaia started hunting Miller in true killer fashion. The young Italian is proving to be more of a threat as each week passes by. It took a lot of nerve for Jack to see off the challengers and claim his 2nd career win in MotoGP. Many, including myself, expected Miller to flourish in 2021. Unfortunately for him, luck and the big moments have gone against him. But surely his confidence will be sky-high following an emotional victory.
Fabio fixed up and raring to go
Thus, MotoGP delivered on its unwritten promise. Round 4 was yet another superb episode in the season-long spectacle that is the World Championship. It was confirmed that Fabio Quartararo suffered from an 'arm pump.' An injury that severely limited his braking ability in Spain. Fortunately, the young Frenchman should be firing on all cylinders when we return at his home race on the 16th of May. After four races, Pecco Bagnaia leads the way due to sheer consistency.
Joan Mir proved it last year – winning races is not what it boils down to. Finding a way to score a decent haul of points every weekend is more important. For context, Quartararo won three times as many races as Mir in 2020. However, we all know who will be happier with their Championship performance though right?
We are in for another crackerjack when qualifying 1 gets going at Le Mans – cannot wait.
We hope you enjoyed the article 'MotoGP: Miller wins thriller in Spain.' What was your favourite moment from the Spanish MotoGP? Let us know!
Read more on Motor Sport here: