MotoGP – Gran Premio Red Bull de España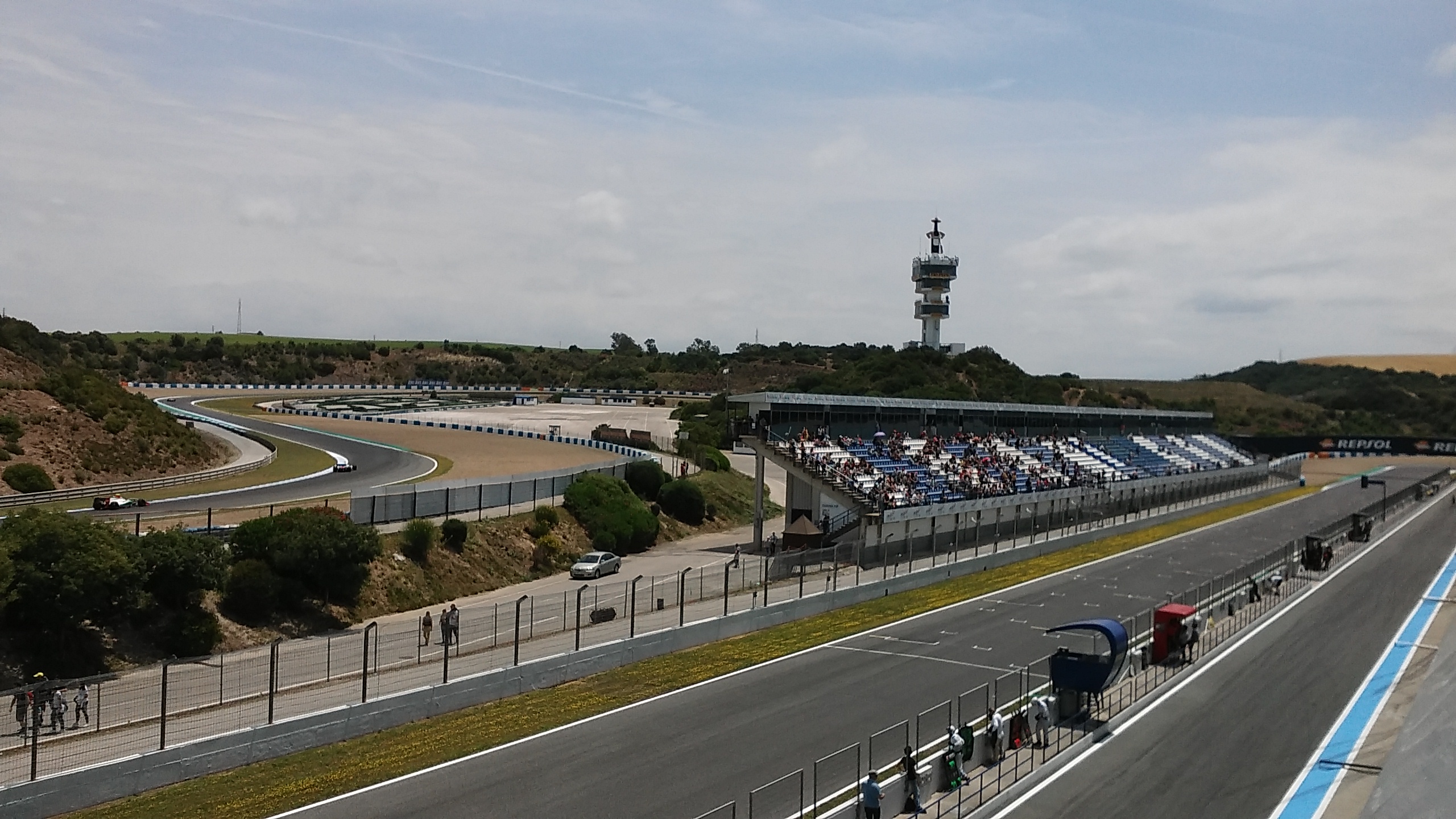 MotoGP – Gran Premio Red Bull de España
The world's most entertaining sport rolls into Spain for the first of three Spanish based races this year. Jerez takes centre stage as the fourth round of this season's MotoGP Championship. Yamaha has held all the aces so far this season which is quite disappointing for Ducati. The Italians have been lightning fast in a straight line (as depicted when Bagnaia and Zarco blitzed past Mir at Qatar).
However, their ability to produce consistently throughout a full race is still up for debate.
Muted Miller after three rounds 
Jack Miller must have fancied his chances at the start of this season.
Ducati is renowned for its top speed throughout the MotoGP world. But this extreme speed comes at a cost for the manufacturer. The Red bikes are hard on their tyres and their handling is average at best. Confidence would have been high in the Miller camp ahead of this season's MotoGP World Championship. The Queenslander secured consecutive podiums at the business end of 2020 and it was fair to assume that he would take that form into 2021. Astonishingly, he has been nowhere. Pecco Bagnaia has been the lead bike, delivering two podiums in the opening three races. Conversely, his teammate Miller crashed out at the Autódromo Internacional do Algarve – rubbing salt into the wound. It is without a doubt that it would be great for entertainment if Miller could stage a recovery this weekend.
Adding another possible race winner to the mix is never a bad thing – not that the MotoGP is short of drama!
It's good to be back at the front, isn't it @jackmilleraus? 😉 | #SpanishGP🇪🇸#ForzaDucati #DucatiLenovoTeam@motogp pic.twitter.com/O0OAVZxauc

— Ducati Corse (@ducaticorse) May 1, 2021
Quartararo finally converting Saturday pace?
There is no disputing that Fabio Quartararo is quick on a Saturday. The Frenchman has 11 starts from pole which is only one less than his teammate Maverick Vinales. His skills have resulted in him ranking fourth in the most pole positions amongst current active riders. The aforementioned Vinales, Marc Marquez and Valentino Rossi are the only three with a superior record currently. However, as history has taught us, the 22-year-old was excellent at the beginning of last season. But faded away as the season progressed. Could this be an instance of lightning striking twice?
Pundits and supporters believed that the absence of Marc Marquez would lead to Quartararo emerging from the Spaniard's shadows. That prediction is yet to come to fruition. Despite taking victory in the opening two races last year, he plummeted to 8th in the final standings – 44 points short of eventual champion Joan Mir.
Having said that, Quartararo's performance in Portugal was noteworthy in many respects.
It was a ride of maturity.
A poor start that would have ruined the prospects for many riders was overcome with a strong mental fortitude. He fought his way back to the front and held off a fierce challenge from Álex Rins – sealing victory and putting himself in the lead of the Championship.
Skill, precision, art! 👌@FabioQ20 in full flow! 🔥#SpanishGP 🇪🇸 pic.twitter.com/LUFjj3Ole3

— MotoGP™🏁 (@MotoGP) April 30, 2021
Risky Rins ruins his chances
Álex Rins is an anomaly of a rider at this point of his career.
The 25-year-old Spaniard has featured on the MotoGP grid since 2017. During that time he has 66 starts with three wins and twelve podiums to his name. Those numbers are not exactly stellar, but he is genuinely quick on race day. Often putting himself into contention at the front of the pack. Unfortunately, he pushes the bike beyond its limits – losing control and forfeiting good results.
He classified 3rd in the MotoGP World Championship last year – 32 points adrift of his teammate Joan Mir. Thus, his retirement in Austria last season cost him dearly. The number 42 was fighting for a solid finish – pushing for the win with a podium on the cards. But he lost concentration and crashed out when he looked nailed on for points.
He experienced a similar incident at Portimão when battling for the lead with Fabio Quartararo. Begging the question: could the Spaniard miss out on any significant success in his career? He has speed and ability in abundance, but he lacks composure when the pressure is at its highest. Now, there is every possibility that he will rectify this in the coming years. He turns 26 in November and by Rossi's standards – he still has 16 years of professional riding to go. And, if that doesn't tickle his fancy, he can get Aramco involved and organise a ride for himself at his very own team to add a few more years of competitive action to his career.
4th Q2 in a row but everything is so tight that a 3 tenths difference puts you in the third row. Ready to nail the start tomorrow and to show our race pace✊🏻#motogp #ar42 #suzuki #SpanishGP pic.twitter.com/THN5LbeV2S

— Alex Rins (@Rins42) May 1, 2021
VR46 – Competitive MotoGP entrant or Rossi's Retirement Package? 
Bringing us swiftly on to some breaking news in the MotoGP world. Valentino Rossi's own team will enter the MotoGP fray from the beginning of next season. The Saudi-backed outfit will be a fixture on the grid until 2026 at the very least. Now, one cannot dispute the contribution that Rossi has made to the MotoGP world. The Italian has what verges on a cult following after 20 plus years in the sport. The team has been established under the auspices of offering a seat to up and coming riders in a similar fashion to VR46 graduate Franco Morbidelli.
Thus, from that stance, it is a good idea. However, Rossi has also come out and stated that "If I am the boss and I want to race. I can keep one bike for me." This philosophy is far from ideal. The Italian classified in a lowly 15th on the Championship standings last season with only one podium. Ironically, it was at Jerez for the Andalucian Grand Prix. He has not won a race since 2017. Therefore, his motivation for having his own team looks more like a retirement plan to keep himself on the grid as opposed to offering prospective riders the chance to prove their worth in the big time. Although, Rossi does have a wealth of experience and he may do wonders for youngsters and a fledgeling team.
Time will tell.
Ready for race day? 🔥

Check out the schedule for Sunday at the #SpanishGP 🇪🇸 pic.twitter.com/joOusCmwKO

— MotoGP™🏁 (@MotoGP) May 1, 2021
Predicting the Weekend's MotoGP results
Jerez offers up a technical challenge. Meaning that Ducati is likely to struggle. Brad Binder topped Free Practice 1 on his KTM which is a nice change of order. The South African continues to prove himself as a Sunday specialist so if he manages to secure a spot in Q2 – then he will be keen on a strong finish. Maverick Vinales and Fabio Quartararo will be licking their lips as Yamaha has won all three races so far. That trend looks likely to continue, however, Suzuki may fancy their chances in Spain. Their two riders will enjoy being on home soil and as mentioned earlier, Rins has pace, it is his temperament that poses an issue.
Marc Marquez will want to get more time under his belt – so all the other riders will need to make hay whilst the sun shines.
Overall, MotoGP is impossible to predict but what we do know is that this weekend will be another spectacular instalment.
Race Day awaits and you don't wanna miss a thrilling #MotoGP race! 🔥🔥🔥🔥

Check out your time here ⬇️#SpanishGP 🇪🇸 pic.twitter.com/oURhJ4bimr

— MotoGP™🏁 (@MotoGP) May 1, 2021
We hope you enjoyed the article 'MotoGP – Gran Premio Red Bull de España.' What are your predictions for the Spanish MotoGP? Let us know?
Read more on Motor Sport here: