Howe do you solve a problem like Newcastle?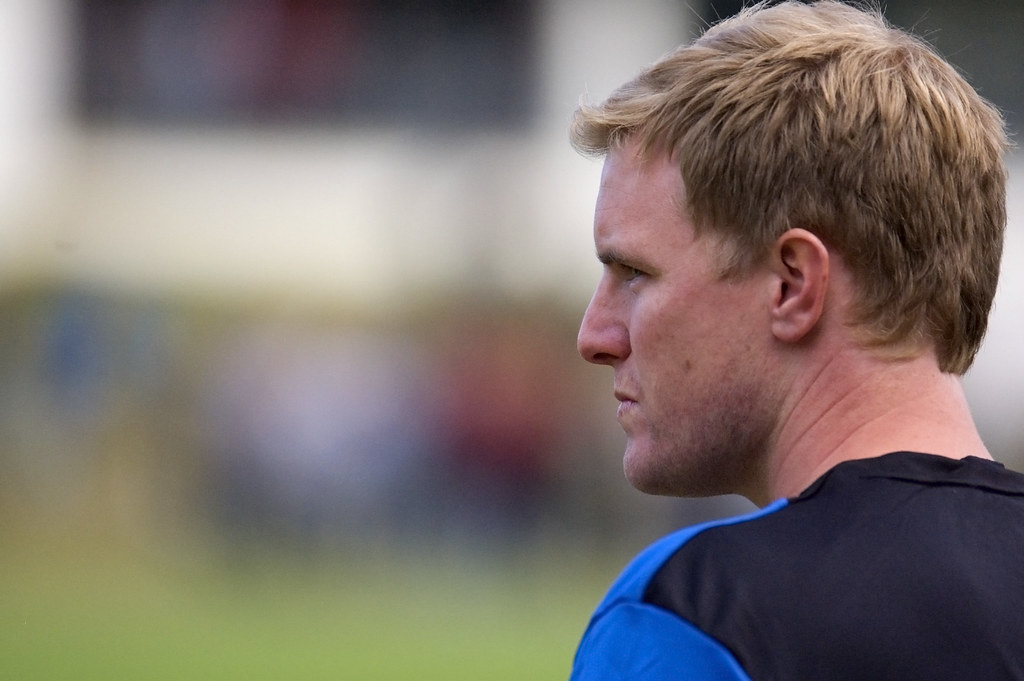 Howe do you solve a problem like Newcastle?
He's the talk-of-the Toon is Eddie.
The freshly-appointed Newcastle United Head Coach was formally introduced (to an expectant public), on Monday 8 November 2021.
The 43-year-old Englishman replaces the much-maligned Steve Bruce; and is tasked with reviving the fortunes of a fiercely-proud institution.
As the only top-flight side yet to record a league victory, his new charges find themselves entrenched in the relegation zone.
Their opening eleven fixtures have yielded a paltry five points, leaving the natives increasingly restless.
In the slipstream of the much vaunted takeover by Saudi-based public investment trust (and its financial implications), Howe's appointment signals a possible sea-change for the perennial underachievers. Newcastle United last tasted major trophy success over half-a-century ago, when lifting the 1968/69 Fairs Cities Cup.
? ????-?? ??? ???? ?

We are delighted to confirm the appointment of Eddie Howe as the club's new head coach.

Welcome to Newcastle United, Eddie! ⚫️⚪️

— Newcastle United FC (@NUFC) November 8, 2021
Introductions complete; Howe's opening batch of fixtures present as a tangible opportunity to build momentum. Newly-promoted Brentford, Norwich City and Burnley, visit St James' Park in quick succession, albeit a pair of top-four contenders have to be confronted thereafter.
With recruitment a nationwide zeitgeist, the January transfer-window will be key to placating their north-east fan-base. And whilst a 'Hollywood' style signing guarantees a commercial upswing, league points (like batteries), are not included.
Eddie's reputation at former club AFC Bournemouth, centred on family values – namely nurturing talent via positive role-models.
His simplistic ideology catapulted the Cherries from second division obscurity, toward Premier League promotion, in season 2014/15.
Periodically linked with Arsenal (among others), Howe chose to resist the spotlight. However after a 15-month sabbatical he undoubtedly welcomes the opportunity to re-engage at the sharp-end of english football.
He will be all-too aware that a near 60% win rate, failed to insulate Chris Hughton from the exit-door a decade or so ago. That said; Eddie's Osmond-like smile and media compatibility, may well buy him the requisite time, to affect lasting change at St James' Park.
We hope you enjoyed the article 'Howe do you solve a problem like Newcastle?' Do you think Eddie Howe can save Newcastle United from relegation? Let us know!
Read more on football below: