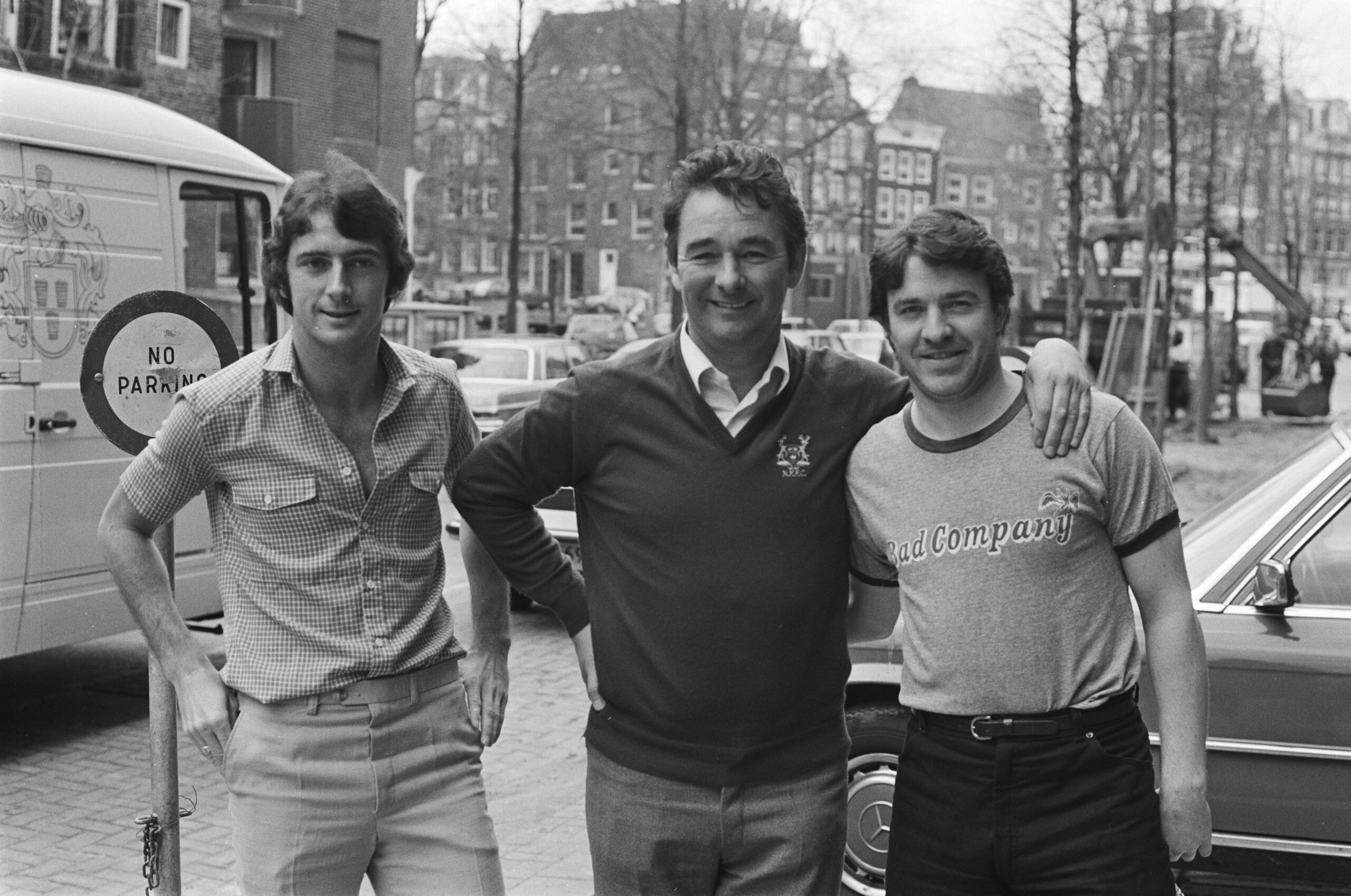 Clough Times Ahead
Unashamedly forthright; his footballing achievements were shape-shifting.
A product of North Yorkshire; Brian Clough rose to prominence with Middlesbrough FC – in the mid-late 1950's.
The prolific frontman boasted an enviable record (approaching a-goal-a-game), during his six-year stint at 'Boro'. Indeed, Clough racked-up 40+ Goals in four consecutive seasons from 1956 onwards.
His proficiency did not go unnoticed – earning the fiercely proud Englishman, International recognition (alongside a youthful Bobby Charlton), in the Autumn of '59.
An acrimonious move to rivals Sunderland, failed to dampen his potency; before a catastrophic cruciate injury (late 1962), ultimately cut-short a promising playing career.
Clough's goal-scoring stats compare favourably with the very best, and read thus: Middlesbrough FC  – 204 Goals from 222 Appearances, Sunderland FC – 63 Goals from 74 Appearances.
Middlesbrough FC
Brian Clough
213 League Appearances
197 League Goals pic.twitter.com/CuNbBLPz2I

— Superb Footy Pics (@SuperbFootyPics) October 7, 2018
Following a period of self-contemplation; the idealistic Clough channelled his energies towards Coaching. At the age of 30 he accepted his first Managerial position at Hartlepool/s United.
Graciously complemented by Ex-Boro teammate Peter Taylor, the unorthodox duo set to work enhancing the fortunes of a select band of provincial English sides.
From Derby County via Brighton & Hove Albion, they reached their zenith at the City Ground Nottingham in the mid-late 1970's. Taylor's recruitment acumen married with Clough's motivational prowess; challenged the deep-rooted malaise embedded within football's hierarchy. Newly-promoted Nottingham Forest swept all before them to capture the First Division Title in Season 1977/78.
The following Season saw them lift the European Cup (defeating Holders Liverpool on their way), with victory over Malmo. Before successfully defending the trophy, against a Kevin Keegan-inspired Hamburg.
It was particularly poignant that John McGovern (a Clough mainstay), should hoist the prestigious trophy aloft – as like his mentor, he too was overlooked at International level.
Things off-course were not always rosy in the Clough garden; but notwithstanding those tempestuous 44 (Taylor-free), Days at Leeds United – in the Summer of 74, and an on-going reliance on alcohol – his legacy gathers momentum through underdogs alike.
We hope you enjoyed the article 'Clough Times Ahead.' What is your favourite moment of Brian Clough? Let us know!
Read more on football here: