Antonio Conte appointed as new Tottenham Hotspur manager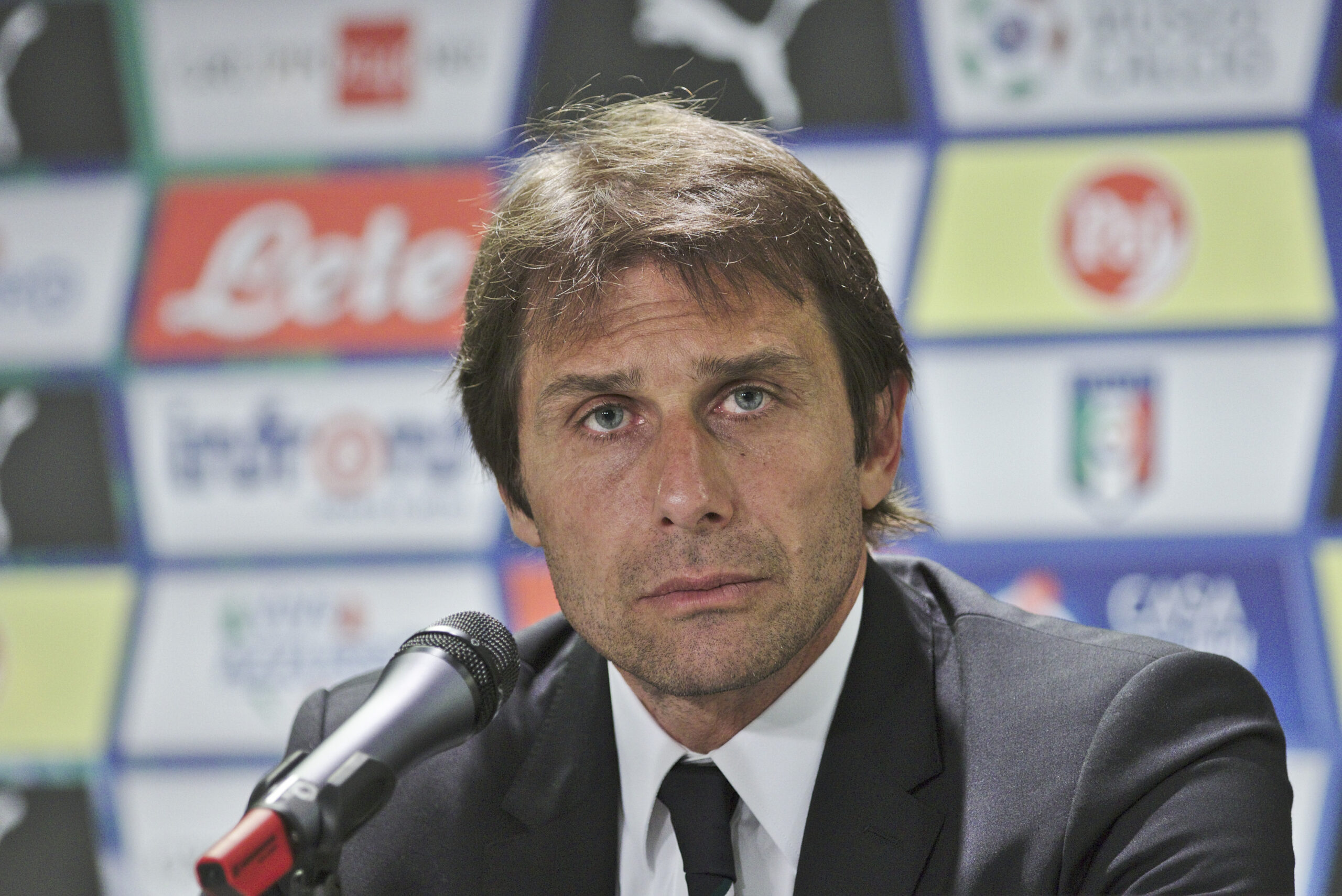 Antonio Conte appointed as new Tottenham Hotspur manager
Antonio Conte has pledged to bring consistency to Tottenham Hotspur by playing "attractive football" and said it was an "honour to be the club's new head coach". He succeeded Nuno Espirito Santo after ongoing talks with Tottenham's hierarchy in London during the past week.
Nuno was relieved from his duties on Monday, after less than five months at the club. Saturday's 3-0 defeat against Manchester United was Spurs' fifth Premier League loss in seven matches. It left them ninth in the top flight, 10 points behind league leaders Chelsea.
52-year old Conte, who led Chelsea to the 2016-17 Premier League title, and the FA Cup, has taken over his first managerial position since leaving Inter Milan. He also took charge of his first Spurs training session at Hotspur Way on Tuesday. "Stability is key, not up-and-down. I believe the fans deserve a competitive team that is willing to fight for their rights. I will do everything possible to earn their support. This kind of situation makes you want to work harder and do something for the fans. This is an amazing opportunity and an honor to be the manager."
??? ????? ?????????: Antonio Conte. pic.twitter.com/8BICCuSZbS

— Tottenham Hotspur (@SpursOfficial) November 3, 2021
Inter's Conte was released by mutual consent in May. This came just three weeks after Conte had led the club to a first Serie A championship in 11 years. He also won three Italian league titles with Juventus between 2011-2014.
"The past is important to me and I am proud of it. Tottenham is my new challenge." Conte said, "I want them to be an important part of my career as a manager.
"Tottenham is an important club in England, and an important club around the world. The training ground and stadium are amazing."
Sky Sports News' Paul Gilmour on the situation regarding Conte, "Tottenham fans will be pinching themselves because, just a few months back, this scenario seemed totally unlikely – that they could attract an A-list football manager, somebody in the same bracket as Thomas Tuchel, a Jurgen Klopp, or a Pep Guardiola. They were able to keep Harry Kane, and they also managed to bring in some older players. Conte is now able to work with the players he has rehabilitated and can move forward in the right direction. It's an exciting time at the club. Since Sunday night's announcement, there has been a lot of buzz about it. Now it's official."
Antonio Conte wins wherever he goes ? pic.twitter.com/mUXZ2A6KIr

— ESPN FC (@ESPNFC) November 2, 2021
Can Conte bring Spurs back to life?
The common notion of this appointment is that Conte can revitalize Spurs. Conte remains the perfect remedy for the malaise Tottenham has fallen into. They currently rank 19th in Premier League for shots, and only two other teams have scored less goals. On the defensive side, Conte's Inter Milan conceded only 35 goals in 38 games last season, so expect the squeaky defense to be aligned with the Italian's ethos.
"Conte can bring Spurs back to Champions League," Sky Sports' Jamie Carragher said on Monday Night Football, further supporting his claim, stating that Conte was "a revelation" at Chelsea.
"He's a great character and I'd love for him to return to the Premier League. But a manager will need more than 18 months to turn Tottenham around. Even though I admire Conte's success at Chelsea and other clubs, it would be very difficult for Spurs to replicate that success in 18 months.
"I think he may need to spend another 18 months to make Tottenham challenge again, or to get them back to the level they were under Mauricio pochettino, when they believed they had a chance at winning trophies, pushing for the title, or the Champions League every year.
In the short term, however Carragher believed Champions League qualification is possible with the players Spurs already possess. He said, "I believe this squad is capable to challenge for the Champions League positions.
"They are not far from that right now and Spurs should always strive to be in that position. I believe Conte would think that Spurs can definitely make it to the Champions League. He can make a huge impact. He has shown it throughout his career."
We hope you enjoyed the article 'Antonio Conte appointed as new Tottenham Hotspur manager.' Do you think Conte can bring success to Spurs? Let us know!
Read more on football below: