Spurs Manager: Is Antonio Conte the right choice?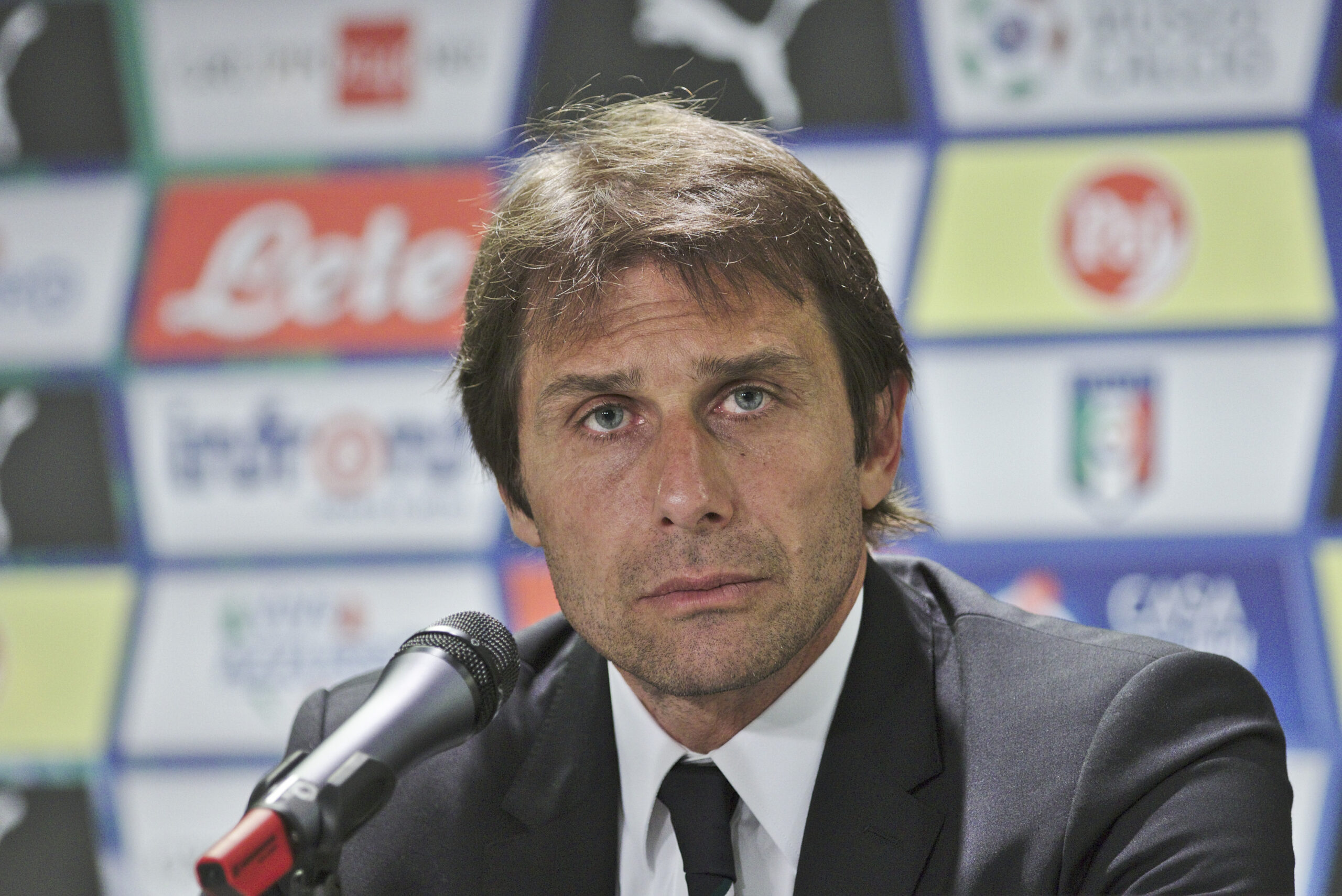 Antonio Conte has won league titles wherever he's gone, but can he be a success at Tottenham Hotspur?
Spurs Manager: Is Antonio Conte the right choice?
The appointment of Antonio Conte as Spurs manager following the sacking of Nuno Espirito Santo after only 17 games has been widely received as an impressive coup by Tottenham Hotspur. With cultural problems made evident under Mourinho's reign continuing to plague the club and Conte initially rejecting the job in the summer, the appointment of the former Premier League winning coach came as a surprise to fans and the media alike.
From a solely footballing perspective, Conte appears to be the perfect fit for Spurs. With a balanced style, Conte's coaching will undoubtedly improve Tottenham's shambolic performances at both ends of the field this season. Furthermore, with a wing-back focused attacking philosophy, star players Son and Kane will be given the freedom they need to express themselves.
However, whether Conte is the right choice as Spurs manager is not simply a question of on-pitch performance. More than at other 'Big Six' clubs, maintaining good relations with Chairman Levy is a significant part of the job, something Conte has not always been successful with in his previous roles. With predecessors Pochettino and Mourinho tenures both ending with fractured relationships with the Spurs hierarchy, can Conte finally be the man to buck the trend?
Welcome back to the Premier League, Antonio Conte ?? pic.twitter.com/1ZV1eVq2ah

— Goal (@goal) November 7, 2021
Conte's credentials
It is clear from Conte's CV that Spurs have signed one of the best managers in the world. He has won domestic league titles in each of last three roles with Juventus, Chelsea and Inter Milan, most recently guiding Inter to their first Serie A title in 11 years.
Perhaps most encouraging to his new employers will be the immediate success that Conte brought in his time at league rivals Chelsea. In the 2016/17 season, his first season with the club and in the league, Conte's steered Chelsea to the Premier League title. Starting the season with a record equalling 13-game winning streak, Conte's Chelsea won the title with two games to spare and achieved a record 30 wins out of 38 league matches. This title was even more impressive given the state Chelsea were in when Conte took over. Having finished 10th the season before in a season marred by the messy departure of the beloved Mourinho, the dominance of his Chelsea side shone a light on Conte's ability to get the most out of talented yet underperforming squads.
Now, with Premier League experience under his belt, there seems to be no better choice than Conte. He has been set this exact task before – to re-energise and reinvent a team brimming with talent but failing to perform – and he has succeeded.
Antonio Conte.

Juventus – 5 Trophies – 68% Win Rate
Chelsea – 2 Trophies – 65% Win Rate
Inter Milan – 1 Trophy – 63% Win Rate pic.twitter.com/FLxcJzK1zT

— ' (@TheShowtimeReds) October 25, 2021
How will Conte's tactics benefit the Spurs squad?
Attack
A core tenant of Conte's tactical approach is his formation. In his time at Chelsea and at Inter in particular, Conte employed a 3-4-3 or a 3-5-2, formations that look to exploit width to create chances for the forward players. As forwards Kane and Son provide the bulk of Tottenham's goal-scoring threat, Conte's set-up will be perfectly geared towards utilising both their individual talents and their connection as a pair, having combined for a record 14 goals in the 2020/21 season.
Tottenham's attack has massively faltered this season, recording no shots on target in two hours and 16 minutes of football. However, by playing Son and Kane as a two, Conte's formation could reinvigorate Spurs' devastating attacking duo.
?????? ????????! ?

??????? ?? @HKane and Heung-Min Son have now combined for more goals in a single season than any other duo in @premierleague history!
#THFC ⚪️ #COYS pic.twitter.com/WmyA7i8W6i

— Tottenham Hotspur (@SpursOfficial) March 7, 2021
Wing-backs
Conte's three-at-the-back also places an attacking focus on wing-backs, allowing him to get the best out of 'average' defenders. At Chelsea, wing-backs Victor Moses and Marcos Alonso thrived under Conte, the security of a back three giving them freedom to employ their attacking talents. Combining for 10 goals and seven assists in 2016/17, Conte's tactics are shown to be a success.
One would imagine that Conte will be able to do the same with Emerson Royal and Sergio Reguilon. With both players possessing pace and flair going forward, there is perhaps no better manager than Conte to make the most of their skillset.
Defence
It would be wrong to think that Conte is simply an attack-minded coach. His most recent stint and Inter is evidence of this, with no team conceding less than his title-winning side. His sides are known, very simply, to press hard and run. In this, Conte will provide Tottenham's defenders with a rigid defensive identity, one through which the likes of Tanganga, Dier and Sanchez can build the strong connections they desperately need to succeed.
While the defence will undoubtedly be an area Conte will focus on in the transfer window, perhaps by signing an experienced veteran as he did with Godin at Inter, Conte's hard-working philosophy is sure to improve the Tottenham defence.
Conclusion: Conte's identity makes him best fit as Spurs' manager
Aside from his tactical brilliance, what most clearly sets Conte out as the right choice for Spurs' manager is his ability to instil a robust culture. A shift in culture is something Tottenham has been in dire need of for a long time – with the building of the new stadium, finances rather than football has been the clubs main focus, their previous managers desires to improve the squad at odds with the boards unwillingness to invest. However, Conte seems to be the man who could bridge the gap. With a 'ready-made' strong culture and identity to bring with him from his previous roles, Conte can construct and centralise a common goal for the whole club to strive towards.
Of course, Conte's success in this venture requires the board to buy into his project and to recognise the mistakes of the past. No longer can Tottenham be held back by short-termism in pursuit of whatever trophy they can get their hands on, but rather needs long-term investment in the squad and the manager both financially and with time. Conte has proved that he can bring success and improvement quickly, however the proverbial rug must not be pulled if this does not come as quickly as they would hope.
Conte is tactically, and as a personality, the best fit for Tottenham. As a manager whose quality many see as exceeding a club of Spurs' ilk, Conte deserves to be given full trust.
We hope you enjoyed the article 'Spurs Manager: Is Antonio Conte the right choice?.' Do you think Conte is the right man for the job? Let us know!
Read more on football below: