Formula One 2021 US Grand Prix: Preview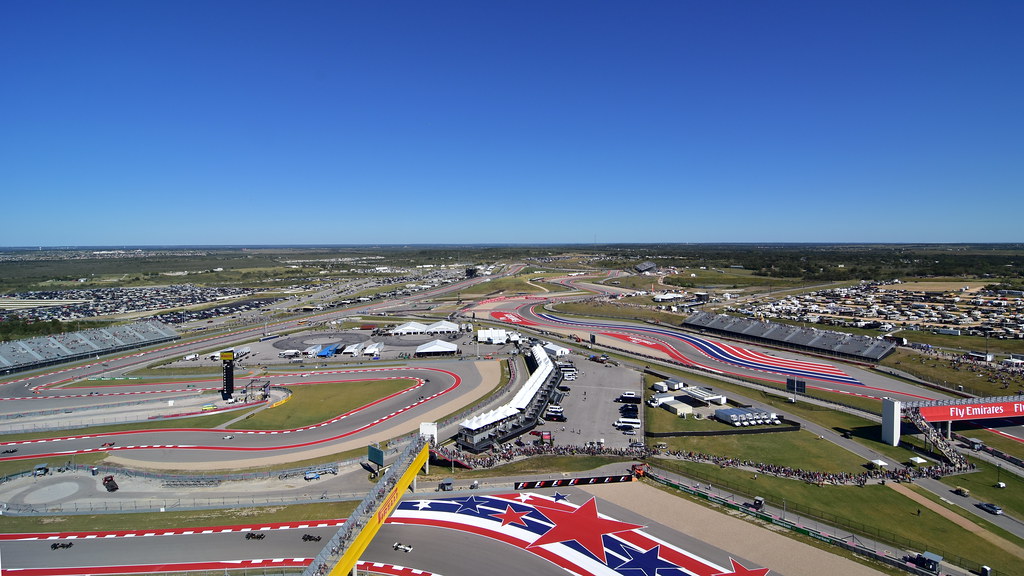 Formula One 2021 US Grand Prix: Preview
Formula One is back at the Circuit of The America's for the United States Grand Prix as the title battle heats up towards its conclusion.
It will be the first time the travelling circus has ventured into US territory since the global pandemic broke out. The last time the paddock arrived at COTA was when Mercedes' Sir Lewis Hamilton secured his sixth world title over his teammate, Valtteri Bottas.
In terms of the championship battle, the Austin track is another stronghold for both Mercedes and Hamilton. In the last nine races at COTA, Hamilton has won five in 2012, '14, '15, '16 and '17. It has only ever been won by three other drivers; Sebastian Vettel (Red Bull, 2013), Kimi Raikkonen (Ferrari, 2018) and Bottas (Mercedes, 2019).
A scrap to the end
In the Hybrid era, Mercedes have dominated. It's that simple. They have had close contests for both championships (constructors and drivers) but their opposition fell off in the second half of the season – Ferrari, for example, in 2018 and 2019.
The two championship contenders, Hamilton and Red Bull's Max Verstappen, go into the US Grand Prix only separated by six points. But the energy drink team know they have an uphill battle to face before they even get to the iconic turn one.
The last time a Red Bull won at COTA was back in 2013, when Vettel was working his way towards his fourth consecutive championship title. On the other hand, the American track is one of Hamilton's favourite hunting grounds, which could open opportunities for the championship to sway back in favour of the defending champion.
Sebastian Vettel, 2012 US Grand Prix – Photo Credit: Flickr
Reliability
Reliability: the aspect of the power unit which can win or lose a championship. In the latter stages of the season, we have seen a fair amount of engine penalties being taken.
More noticeably by Bottas, who will serve another five-place grid penalty in this weekend's race after taking a sixth internal combustion engine (ICE).
Drivers like Ferrari's Carlos Sainz and Charles Leclerc, McLaren's Daniel Ricciardo and Williams' Nicholas Latifi are just a few names who have opted to exceed their allowance of power unit components.
Alpine's Fernando Alonso had to bring his A521 to a halt only minutes into free practice one, suspecting to be from a water system issue.
As the drivers try to get every inch of performance out of their cars, their power units are coming to the end of their life expectancy (in their allowance) and there's a high chance we will see a couple of mechanical retirements in the race.
COTA (Circuit of the Americas)
The Austin-based track, has taken some inspiration from other tracks to put itself on the F1 calendar – becoming an iconic track in the process.
From lights out, drivers race up the steep hill into turn one which has been described as "braking into the sky," then they race back downhill into turn two. Shortly after, the cars must navigate the section of the track which has been inspired by Silverstone's Maggots and Becketts which makes up turns three to six.
While the 5.513km track has a long back straight, the cars will have to run a mild amount of downforce to keep a respectable lap time – and to avoid the chances of being a sitting duck on the straights.
The weather at COTA looks set to be a dry weekend. Strategy, as a result, will be a big part of who comes out on top in Austin. It is predicted to be a two-stop race. However, backmarkers may try and go for a one-stop (medium to hards or hards to mediums) in a chance to salvage some points.
We hope you enjoyed the article Formula One 2021 US Grand Prix: Preview. Who do you think will win the US Grand Prix? Let us know in the comments!
Read more on motor sport below: