Jude Bellingham – England's Future Star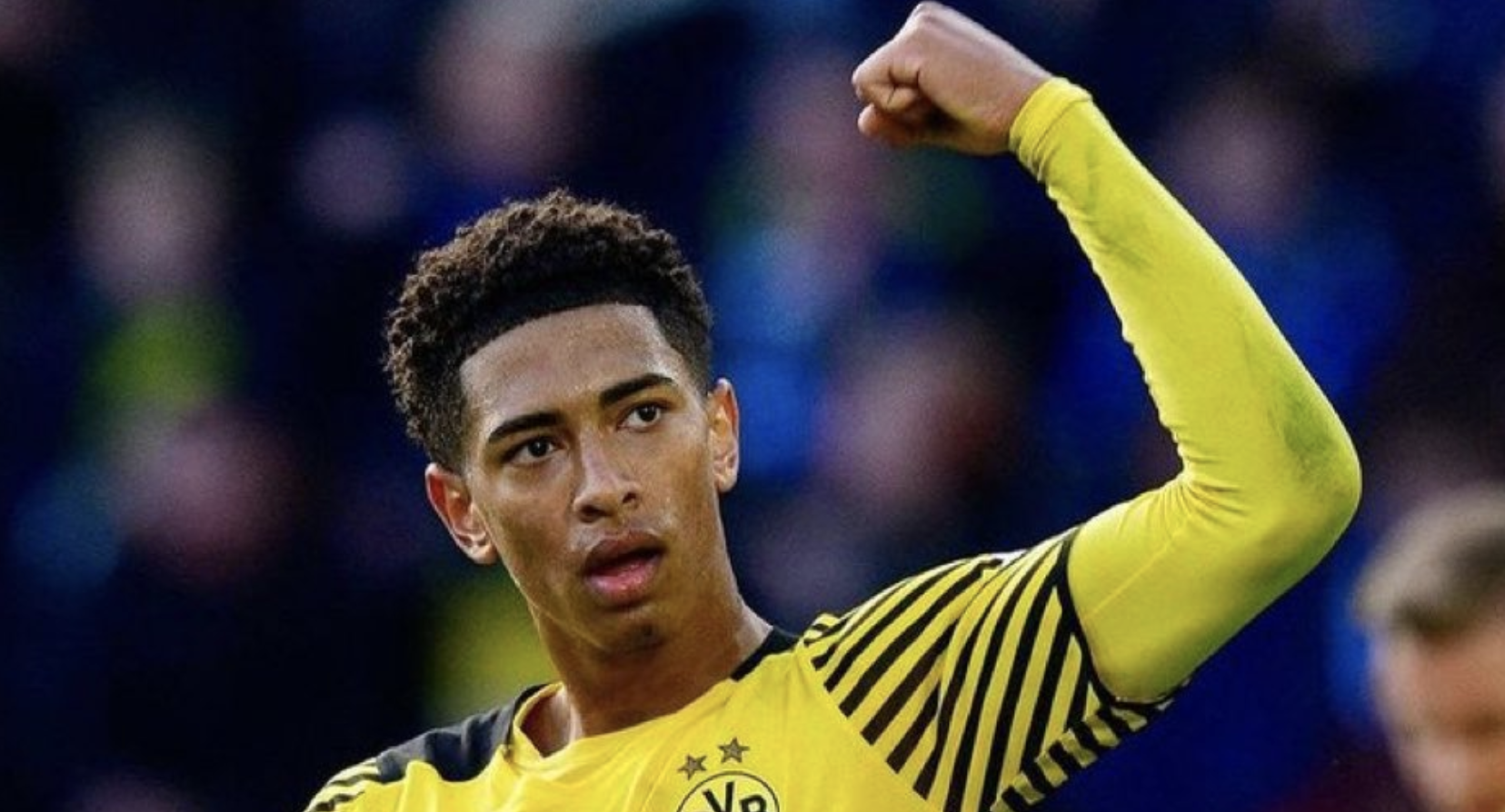 The rise of Jude Bellingham
Jude Bellingham – England's Future Star
Jude Bellingham is an English midfielder who's been on the rise since 2019. His rise as a player has been nothing short of outstanding.
After making his senior debut for Birmingham City at just 16-years-of-age, Bellingham quickly became one of football's hottest prospects following on from his appearances for the Blues. Now playing in the Bundesliga and Champions League for Borussia Dortmund, it's a remarkable achievement for the young man.
Let's not forget that, at 17 years and 349 days old, he also became the youngest player ever to represent England at a European Championships this summer.
Career stats
Jude Bellingham is currently 18-years-old. Already he has shown on numerous occasions that he is going to be one of England's greatest midfielders.
His career started at the age of 8, where he signed for Birmingham City's youth academy. Then in August 2019 he made his senior debut and became the club's youngest ever senior player. He made regular appearances for Blues during the 2019-20 season. Then in July 2020, German club Borussia Dortmund bought the young midfielder for around £25 million. Upon his transfer to the German giants, Birmingham notably retired Bellingham's number 22 shirt, paying respect to one of world football's brightest prospects.
Jude Bellingham has been directly involved in more Bundesliga goals after 10 games (5) than he was in the whole of last season (4).

Continuing to improve. ? pic.twitter.com/db3n7IkUxt

— Squawka Football (@Squawka) November 4, 2021
Bellingham's playing style
Predominantly throughout his career Jude has played as a central midfielder role, either with an attacking or defensive focus.
He is a very versatile and unpredictable player to come up against as he very rarely sticks to his position for 90 minutes. A lot of the time he tends to drift out slightly wider to combine with a wide midfielder or full-back, or sometimes he will push further forward to combine with his attackers.
Many fans would say after watching him last season and this season currently for Dortmund, that he is very comfortable in crowded central areas, has extremely quick feet, and does his most impressive work playing short, sharp passes to get out of tight situations.
After achieving six assists so far this season already, he has proven he can be more of an attacking minded midfielder for his club.
Being a younger player sometimes he can become slightly over confident and make the wrong choices during a game. But, being so young he's got plenty of time to improve and keep working hard.
Will England boss Gareth Southgate give him a chance in a more attacking role in the future?
Either way he will surely become a great midfielder for England in the coming years.
Jude Bellingham is the youngest player EVER to play at the Euros ???????? pic.twitter.com/CzERocw3Ge

— ESPN FC (@ESPNFC) June 13, 2021
Will Jude Bellingham ever come to the Premier League?
There has been much speculation surrounding whether the 18-year-old superstar will ever return to England in the Premier League.
Some fans believe he would be an ideal replacement for Fernandinho at Manchester City after he retires this season. While some believe he would be better suited to Liverpool or Manchester United who arguably both need a better midfielder.
If any of these sides were to look at signing him they would have to potentially break the bank significantly; Based off of his form over the last few season his estimated value is around £63 million according to transfermarkt.co.uk.
However, Dortmund reportedly value him a lot higher (over £100 million) than this and it would take a huge offer to lure him away from the German side this summer or in the future.
? NEW: Borussia Dortmund have slapped a £101million price tag on Jude Bellingham in a bid to fend off Liverpool's interest. #awlive [bild] pic.twitter.com/D5xpqbSGNr

— Anfield Watch (@AnfieldWatch) October 26, 2021
Conclusion – Will Jude Bellingham be the next future star for England?
Overall, it's only a matter of time before Bellingham is one of the first names on Gareth Southgate's England team-sheet for international games. If he keeps performing well in the Bundesliga and Champions League for Dortmund this season then the England boss has to fit him into the side.
If he does transfer to the Premier League this January or in the summer it will be a true test for him as a player. This is arguably due to the Premier League being a more competitive league than the Bundesliga. But with Jude being so young he's got his whole future ahead of him. So, regardless of where he plays next season he will continue breaking records, continue to work hard and therefore keep on proving why he will be one of the greatest English midfielders ever.
Arrived and all set!

? @BellinghamJude pic.twitter.com/PMVcpdrNNo

— England (@England) November 8, 2021
We hope you enjoyed the article 'Jude Bellingham – England's Future Star'. Do you think Jude Bellingham will become one of England's greatest ever midfielders? Let us know!
Read more on football below: