Six Must Watch Football Films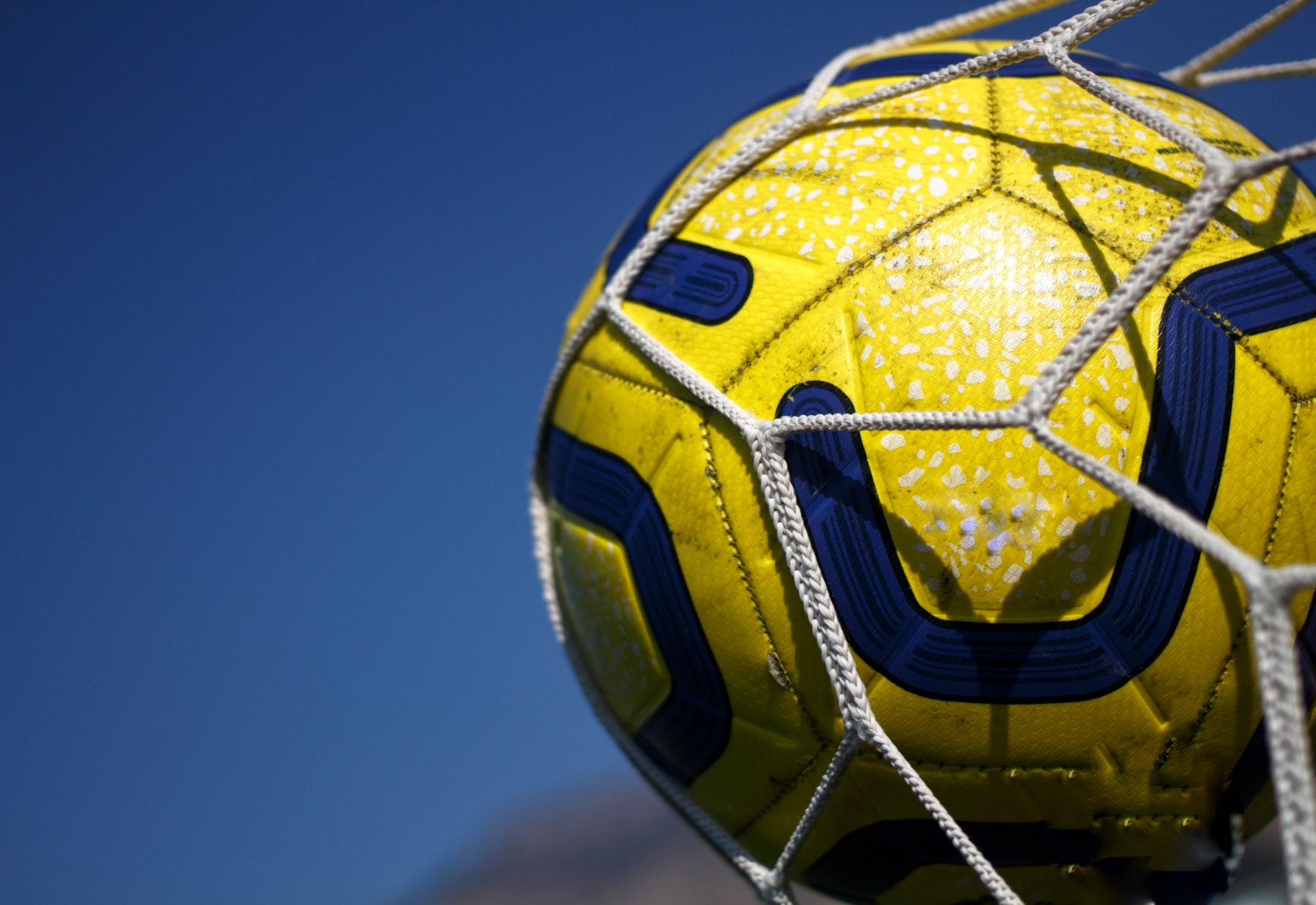 What are some football films that are a must watch?
Football is arguably the best sport in the world. So it's no surprise that football films are extremely popular.
Over the years many producers and directors have tried to capture the essence of football and put it all into the big film. There have been hundreds of football films/documentaries produced and so many of them are a must watch.
There have been funny, entertaining and drama filled football films. For this article I've picked out 6 of the greatest football films/documentaries of all time. The films and documentaries on this list are outstanding to watch and will most certainly have you hooked from beginning to end in their own way.
1. Bend it like Beckham (2002)
Bend it like Beckham is one of the greatest football films ever made. It was released in 2002 and is a comedy football film.
It follows the journey of a young sikh girl Jesminder 'Jess' from London. Jess is obsessed with football and particularly loves David Beckham. She wants to play football on a weekly basis however, her mother does not support the idea as she wants her to participate in more 'girly' activities. She eventually gets her big break and joins an all girls side with her newly found friend Jules. Jess also develops a love interest with her coach Joe, so she faces a constant battle of hiding her football kit from her family as well as dealing with her emotions for her coach.
Stars the likes of: Keira Knightley as Jules, Parminder Nagra as Jess and Jonathan Rhys Meyers as Joe.
2. She's The Man (2006)
This film was released in 2006 and is arguably one of the funniest football films ever made. This is why it's described as a teen romantic and comedy sports movie.
The film was actually inspired by Shakespeare's Twelfth Night. It follows the journey of Viola Hastings, a girl who attends a boarding school in Illyria pretending to be her brother Sebastian so she can play on the boys soccer team. Sebastian, her brother, goes off to a different school in London therefore, Viola gets away with it for a long time. However, she ends up falling in love with her roommate and star player Duke Orsino and begins to find it hard to hide her true identity. Her brother later returns from London to enrol in Illyria so the plot takes a huge twist. Will Viola tell the truth to Duke and her family or does she keep the lie going?
Stars of the film include: Amanda Bynes as Viola, Channing Tatum as Duke and James Kirk as Sebastian.
'She's the Man' is the most important soccer movie of all time: https://t.co/aXD0ZqiDQl pic.twitter.com/njcdTdvdTK

— VICE Life (@ViceLife) July 11, 2018
3. Diego Maradona (2019)
Released in 2019, this movie could be argued as either a football film or documentary however, it's still a brilliant watch regardless.
It simply focuses on the outstanding football career that Diego Armando Maradona had. He sadly passed away on November 25th 2020, but nevertheless the film celebrates his career right from when he arrived in Naples in 1984 all the way to his retirement and beyond. What an incredible man he was and the legacy he will leave behind is and will always be remarkable.
True magician on the pitch, tormented off the pitch, but no doubt his talent was unreal

If you haven't already, watch the 2019 documentary film Diego Maradona

Truly incredible watch pic.twitter.com/68LSZNWtlJ

— Forbidden Football Shirts 🤫 (@ForbiddenShirts) November 25, 2020
4. Ronaldo (2015)
Released in 2015, this documentary is one of the greatest football films/documentaries ever made.
Now, it may not focus on the whole football side of Ronaldo's incredible career, however it gives you a real insight into how he became the great player that he continues to be today. At the time of the documentary he was still at Real Madrid so you see a lot about that, but it also it gives you a look into his personal life with his son Ronaldo Jr, how he struggled growing up with his father and how he lived in one of the poorest areas of Portugal with his mother. Ultimately, how he never gave up trying to achieve his goal of becoming the best player in the world. And the rest is history…
Main star is CR7 himself, as well as his family and friends.
5. Escape to victory (1981)
Released in 1981, this movie is a war drama based on football.
The plot is as follows… The head of a German POW camp, soccer enthusiast Karl von Steiner organizes a match between Nazi players and their Allied captives. Orchestrated as a way to push the Third Reich agenda, the high-profile game is set to feature an international team led by John Colby, a veteran British player. While the team, which also includes Luis Fernandez of Trinidad, trains for the match, Robert Hatch plans a dangerous mass escape from the camp.
Includes the likes of: Pele, Sylvester Stallone, Michael Caine, Bobby Moore and Max von Sydow.
'Escape to Victory: Still the Greatest Football Movie Ever Made'@BleacherReport goes in-depth on the early '80s film that still resonates with audiences thanks to its cast of established actors, world football stars and engrossing story.

📰 | https://t.co/5cgfQDSzRS pic.twitter.com/HsBgke0PaT

— Matchday Matinee Podcast 🎬 (@MatchdayMatinee) January 14, 2021
6. Mean machine (2001)
Released in 2001, this film is a sports comedy film.
It focuses on an ex England captain Danny Meehan, who is haunted by allegations of match fixing against him. His career then takes a turn for the worst as he assaults a police officer. This leads him to be put behind bars in a prison where all the other inmates resent him because of his betrayal and champagne lifestyle. However, he soon finds redemption after being roped in to coach his inmate friends for a game of football they will play against the guards. In the all-out playoff against the despised guards, the prisoners' goal isn't just to make goals; it's to prove the indomitable nature of the spirit, no matter how much it gets kicked, bloodied or knocked around.
Stars the likes of: Vinnie Jones as Danny Meehan, Danny Dyer, David Kelly, Jason Statham and Vas Blackwood.
We hope you enjoyed the article "Six football films you must watch". How many of these films have you seen? Was there any you feel deserved to be on there that weren't? Let us know!
Read more on football below: