Explaining World Rugby's eligibility rule vote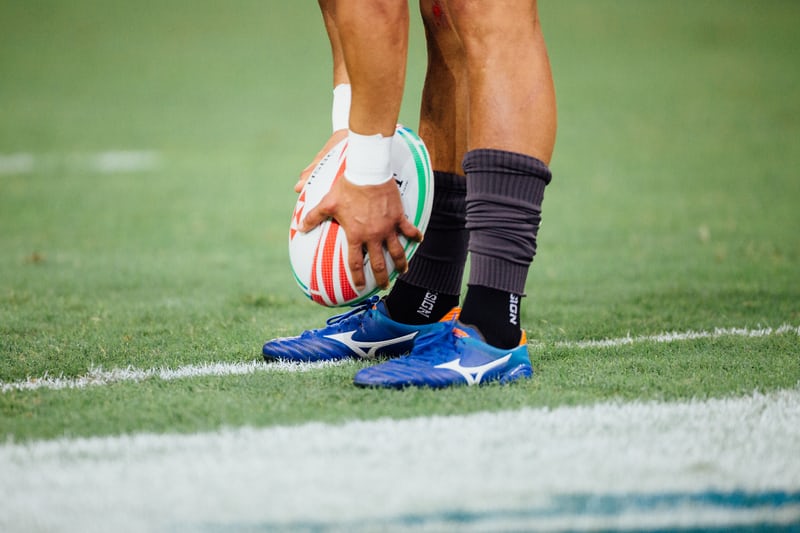 World Rugby vote this week on proposed reforms to international eligibility rules – in this article, we explain how changes would be huge for Pacific Island rugby and would strengthen the world game, but why they're unlikely to pass
Rugby Rules: Explaining World Rugby's eligibility rule vote
Earlier this month, it was announced that the World Rugby council are to vote on proposed changes to rugby's rules on international eligibility at their next meeting on the 24th November. Under the current rules, once a player has won a senior cap for a particular nation, that player becomes 'captured' by that nation for life and is unable to represent another international team; however, under new proposals, players would be allowed to switch their international allegiances and play for the country of their or their family's birth after a three-year stand-down period.
This proposed rule relaxation has been recognised by many as a positive step in rugby's development, particularly in regard to the Pacific Island nations. As has been highlighted recently by the campaign of Dan Leo and the PRPW in their documentary 'Oceans Apart: Greed, Betrayal & Pacific Rugby', the fortunes of these nations international teams is far below what they could and should be.
By allowing players who originate from the Islands, but have been 'captured' by other international sides, to return and play for their home nations is a change that could massively boost the fortunes of the Pacific Island's national teams and strengthen the global game as a consequence. However, with World Rugby's governance structure geared to the benefit of those with the most to lose and against those with the most to gain, it looks certain that the self-interest of the 'big' nations will stand in the way.
The case of the Pacific Islands
The Pacific Island nations of Fiji, Tonga and Samoa combine to provide the greatest hotbed of rugby talent on the planet, an estimated 20-25% of the world's professional rugby players originating from the Islands. However, despite this, these nations have consistently failed to compete on the international stage. Recent results are telling – this year, Tonga have been crushed 69-3 by England, 60-15 by Scotland and 102-0 by New Zealand, Samoa have lost twice to the Maori All-Blacks, their only win coming against Tonga, while Fiji's only win has come against Spain.
The difficulty is that, while the Island's produce a remarkable quantity of rugby talent, their international sides invariably lose many of their best players to school scholarships and lucrative professional contracts abroad.
This is a problem unique to the Pacific international teams. As a consequence of the poor economic circumstances of these nations, offers of good education or sizeable pay-checks are too great an incentive for players to turn down.
In countries like New Zealand, France and England, the money a Pacific Island player can earn from a professional rugby contract can be transformatory, enough not only to provide for themselves, but for a players whole family or even community back in the Islands; for instance Charles Piutau, one of the highest paid players in the world, earns 290 times the average Tongan salary.
As such, for Pacific Island players, the opportunity to leave the Islands is not a choice they make out of greed, but rather is an altruistic choice made for the well-being of their entire family. Quite how significant this money is to the Islands is shown in the staggering statistic that 20% of Fiji's GDP comes from rugby players salaries being sent home.
This same incentive remains when it comes to choosing which international side to represent. For example, a Tongan who has qualified for England on residency could earn up to £70,000 this autumn playing for England, but barely £2000 playing for Tonga.
Here's how the Premiership leaderboard for defenders beaten this season is looking so far:
🥇 Charles Piutau (Bristol): 18
🥈 Adam Radwan (Newcastle): 17
🥉 Tom O'Flaherty (Exeter): 16#HenryAI #StatAttack #GallagherPrem pic.twitter.com/VXaFMwypUI

— The Rugby Magazine (@therugbymag) October 13, 2021
Rugby's eligibility rules: benefits of reform
Integrity
The case for updating rugby's eligibility laws thus becomes clear: if players are making choices based on necessity rather than national identity, players should be allowed to switch their allegiances once they are in a position to choose their nationality with integrity.
For Islanders, a professional rugby contract can change the lives of their whole families. They have to make this choice when they're young, when money is hard to come by, and so their identity is rarely the central focus of their decisions.
Allowing players to make that choice, when freed of financial pressures, would thus increase the integrity of international rugby. As debates continue to rage on about the effect of residency rules on the integrity of international rugby – the case of Bundee Aki a recent example – allowing Pacific players to represent their home nations, in what many players have described as a 'calling', would undoubtedly help resolve this concern.
Growing the game
Loosening eligibility rules would also massively benefit the global game in that it would make international rugby more competitive.
As I mentioned above, Tonga have been thoroughly beaten in all of their recent games, rendering these matches futile in terms of the development of either side; as such, these matches fail to be an entertaining product when the result is a forgone conclusion.
However, the proposed reform to eligibility rules would allow players such as Malakai Fekitoa, Charles Piutau and Ngani Laumape to turn out for Ikale Tahi, players that would otherwise be sitting on the sidelines having been 'captured' and now rendered surplus to requirements by New Zealand. It is indisputable that allowing these world-class players to play would lead to a stronger international rugby scene. Tonga's success in Rugby League following eligibility rule changes is clear evidence of this.
With a longer international game would also come a stronger commercial product. Allowing the Pacific teams, known for their offloading flair and entertaining style of rugby, to flourish, competing in games that are consistently competitive, would certainly draw new fans and new investment into the game.
Imagine a Tonga back line with @NLaumape, @MalakaiFekitoa, @CPiutau

Sadly it seems we are only ever destined to "imagine"

Think for a second though how much sponsorship £$€ this would bring to Tonga to be able re-invest in grassroots and pathways https://t.co/zOXaj5xFpp

— Daniel Leo (@danleo82) November 8, 2021
A change of attitude
Symbolically, a reform of rugby's rules on eligibility would be hugely significant as it would represent a shift in the authoritarian attitude that has characterised World Rugby's government of the game in recent years.
With the 'big' nations holding the majority of the voting share in the World Rugby council, while nations such as Tonga holds no share at all, there remains a structure in place that allows those with the most power and the most to lose to dominate those with the least power and the most to gain.
However, a rule change could be a beginning in a shift away from this. By allowing the Pacific Islands a way to put their best possible team on the field, to compete with the 'big' nations and thus to stimulate support and investment, World Rugby could begin to pay back the Island's for the incredible contribution they have given to the game through their wealth of star players. With the forward-thinking Alan Gilpin taking over as CEO from Brett Gosper earlier this year, there is hope this structure can begin to be dismantled.
Why rugby's rules on eligibility won't change …
However, the likelihood that reform will come as soon as next week's vote is unfortunately fanciful thinking.
A fully stacked Samoa, Tonga and Fiji would majorly disrupt the landscape of international rugby, both in terms of on-pitch performance and from a commercial standpoint, and this is something rugby's major powers do not want. With those who stand to lose holding the majority of voting power, it's very likely these reforms will not be allowed to pass.
Both New Zealand and the Wallabies international teams are brimming with players with Pacific heritage. They benefit massively from the Pacific players they are able to lure to their shores – and they are not going to give this up lightly.
As such, this issue lays bare the major sticking point that has, and will, continue to prevent Pacific rugby's development. Until the Islands are given a seat at the table, rugby will continue to be governed to the benefit of the 'big' nations, preventing the Islands on-pitch and commercial growth. Yet at the same time, World Rugby will continue to be unwilling to give the Islands a seat until they can make their fair financial contribution. Rugby has to find a way to break this cycle.
We hope you enjoyed the article 'Rugby Rules: Explaining World Rugby's eligibility rule vote'. Do you think changes should be made to the rules? Let us know!
Read more on rugby below: