Eifel Grand Prix – Preview, Timings and Prediction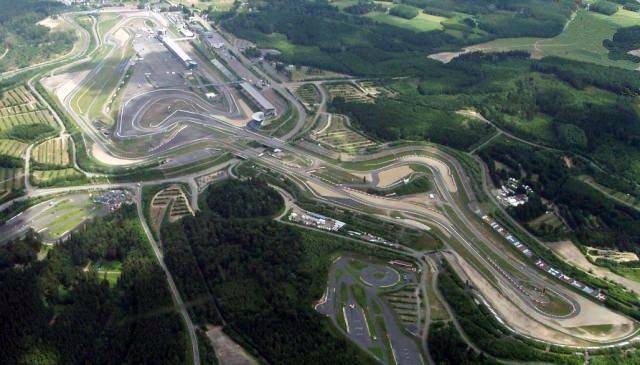 Eifel Grand Prix – Preview, Timings and Prediction
After a weekend break in F1 2020 season, teams and drivers return to one of the most iconic tracks in the sports' history.
F1 returns to Nurburging circuit for the first time since 2013 for round 11 of 2020 Formula One World Championship. In the heart of Eifel Mountain range, the Nurburging and Hockenheim would alternate hosing the German Grand Prix in previous years, but this weekend's race will be held under a different name – Eifel Grand Prix.
Tensions rising between Mercedes drivers
Tensions are starting to heat up in the Mercedes paddock, as Valtteri Bottas closed the gap to Lewis Hamilton in the Drivers' Standings in Russian Grand Prix after the British driver was handed two +5sec penalties for doing a practice start outside the designated areas. Hamilton was furious and even called out the FIA, saying 'they are trying to stop me', as the World Champion is forced to wait for his seventh championship. Also to equal Michael Schumacher's record of 91 wins in F1 history – with Hamilton remaining on 90 ahead of Eifel GP.
Red Bull's Max Verstappen also closed the gap to Hamilton in standings after separating the two Mercedes at Russian GP for a 2nd place finish, his first points since the Belgian Grand Prix after two DNF's in Italy. The Dutchman hopes of winning his first World Championship has vanished into mid-air this season. His frustrations could be rising at Red Bull after Honda announced last week that from 2022, they are withdrawing being an engine provider for F1. The British-based team revoluntaise themselves with Honda and managed to close the gap to Mercedes in terms of pace. However, from 2022 Red Bull could be tasked with keeping hold of Verstappen.
Honda to Conclude Participation in FIA Formula One World Championship.

— Honda Racing F1 (@HondaRacingF1) October 2, 2020
Feisty midfield battle continues
While Mercedes is cruising for their seventh consecutive Constructors Championship, the midfield battle is starting to intensify ahead of final seven races. Ferrari is usually alongside Red Bull challenging Mercedes, yet their downfall this season has seen a 3rd place finish opens up for the likes of McLaren, Racing Point and Renault.
At the moment, McLaren currently leads the charge in 3rd place, Racing Point is not far behind with only two points to separate them after Sergio Perez's fantastic 4th place finish in Sochi. Renault is creeping up behind the two constructors, only seven points behind McLaren, and have shown terrific pace in Italy and Russia. As Daniel Riccardo looks concentrated to earn his maiden podium with French constructor.
Two new faces for Practice sessions
At the other end of the table, Alfa Romeo and Haas will have two new faces in their car for the first practice session at the Eifel Grand Prix. Both Ferrari junior drivers have been battling for the F2 title this year, but Mick Schumacher and Callum Ilott will get their F1 opportunities at the Nürburgring this weekend.
Mick Schumacher – son of F1's greatest driver, Michael Schumacher – will drive Antonio Giovinazzi's C39. Whereas Romain Grosjean is set to sit out of his VF20 for Ilott. The two F2 drivers will take part in Friday's practice session before returning to F2 action as the German youngster currently leads the British driver by 22 points in the Driver Standings.
After the Eifel Grand Prix this weekend, F1 drivers will have another weekend off before travelling to Imola for Portuguese Grand Prix.
Weather
The forecast currently shows Saturday to be filled with rain, especially heavy at 1pm to bring an exciting qualifying session. Sunday will return to clear skies and sun, temperatures only reaching 9 degrees.
A quick overview to Nürburgring Circuit
Length: 5.148km
Corners: 15
Track Record: 1:29:398 (Lewis Hamilton in 2013)
Laps: 60
You can read the history and major events held at the Nürburgring Circuit by clicking here.
The Nurburgring is steeped in history…

But did you know it's also the track where an onboard camera featured in an F1 race for the first time? 🎥#EifelGP 🇩🇪 #F1 pic.twitter.com/0RTIX9DVFM

— Formula 1 (@F1) October 6, 2020
Timings
Friday
First Practice – 10:00am
Second Practice – 14:00pm
Saturday
Third Practice – 11:00am
Qualifying – 14:00pm
Sunday
Race – 13:10pm
Prediction 
1st – Lewis Hamilton
2nd – Max Verstappen
3rd – Daniel Riccardo
4th – Valtteri Bottas
5th – Lando Norris
We hope you enjoyed this article 'Eifel Grand Prix – Preview, Timings and Prediction'. Who do you think will win this weekend? Let us know!
Read more on Formula 1 here: