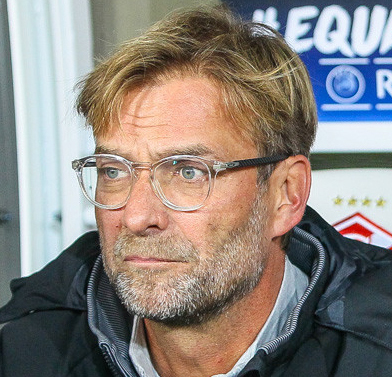 Jurgen Klopp Longevity
It might be difficult for Liverpool fans to see the lack of movement from their club in the transfer market currently, but are these just signs of Jurgen Klopp's long-term plans? The Thiago transfer saga is the latest in a few high-profile negotiation stalemates that has made the fans restless. It makes sense, when your team is on top, you want them to stay there, especially when you've gone as long as Liverpool have without a league title. But has Klopp already made clear what his vision for the club is?
AS IT STANDS ACCORDING TO VARIOUS REPORTS:

Barca's board want Thiago, Ronald Koeman wants Wijnaldum.

Barca believe LFC are close to signing Thiago so they believe a deal is very difficult for the Spaniard.

LFC will only sign Thiago if Wijnaldum is sold. pic.twitter.com/GVp9jmJHEk

— The Anfield Talk (@TheAnfieldTalk) September 7, 2020
It was last summer when I first noticed it. Klopp didn't bring many first-team players to the club, which was just as frustrating then as it was now. We had just finished the season with a Champions League win, but had also lost a Premier League title race to Manchester City, so there was room for improvement. There was a single signing that was particularly interesting, and it was the acquisition of Harvey Elliott from Fulham. The then 16-year-old Englishman was a sought-after prospect, and Liverpool did well to convince him that his future lay at Anfield. This signing was perhaps the first sign of Klopp building for a time after his departure, which is inevitable at this point, whether us Liverpool fans like to admit it or not.
He hasn't kept it a secret how much he is investing in Liverpool's best youth prospects, with a lot of them getting generous game time under the German last season. Curtis Jones, Neco Williams, Ki-Jana Hoever and the aforementioned Elliott have all shone at times, and it's because of Klopp's trust that they've had the opportunity to do that.
It was no surprise then at the end of the season, when Jones was awarded with a long-term contract and the number 17 shirt, a number formerly worn by club legend Steven Gerrard. Neco Williams started in the Community Shield on Saturday as well, which adds to his recent run of games at right-back.
What a moment for Neco Williams! 🔥🏴󠁧󠁢󠁷󠁬󠁳󠁿

The #LFC right-back grabs a late, late winner on his home debut for @Cymru as they make it 2 wins from 2 in the UEFA Nations League! ✅💯

Watch live reaction on Sky Sports Football now: https://t.co/N7ulkFjPVO pic.twitter.com/AudkBZzNmQ

— Sky Sports Football (@SkyFootball) September 6, 2020
Coupled with Klopp's recent inactivity in the transfer market, his actions give us a clearer idea of what he's doing. The Liverpool academy had produced some great players in the past, and it looks like he sees it as a valuable resource for the club, especially after the success of Trent Alexander-Arnold in recent seasons.
We live in a day and age where bumper transfers and superstar footballers are the most important things for fans of big clubs, so it's easy to see why the Kop has become frustrated with the board and the manager. But it doesn't look like that is what Klopp wants for the club. While he has spent big money at Liverpool on occasions, Jurgen has never bought players who you would consider the 'finished product'. Mohamed Salah, Sadio Mané, Fabinho, Andy Robertson, none of these players were at the level they're at now when they joined the club, and it has been through Klopp's guidance that they became world-class players.
Many Liverpool fans cannot understand why their club seems unwilling to buy players. Surely they should be awash with cash after winning the Champions League and then the Premier League? This thread looks at where the money has gone and suggests why they are not buying #LFC

— Swiss Ramble (@SwissRamble) September 7, 2020
Maybe what the club needs is a bit of faith in its own academy, something that has been sorely lacking for a while now. Conor Coady is a Premier League captain and has made over 200 appearances for Wolves since he left Liverpool. That same Wolves team finished 7th in the league last season and are probably the only team other than Leicester that's close to breaking into the top 6. You don't captain a side that good without being a half-decent player, and he may have been even better had he got the chance at his boyhood club.
Who knows at this point, I may be wrong in the end. But maybe Liverpool fans can take some solace from the lack of transfer activity on the club's part. Our first team are the champions of England, and we have arguably the best team in the world at this moment in time. Have faith, maybe Klopp still has a plan, he hasn't steered us wrong just yet.
We hope you enjoyed this article 'Jurgen's Kop Longevity'. Where do you think Liverpool will finish in the league next season? Let us know!
Read more on football here: