Turmoil as Novak Djokovic Tests Positive for Coronavirus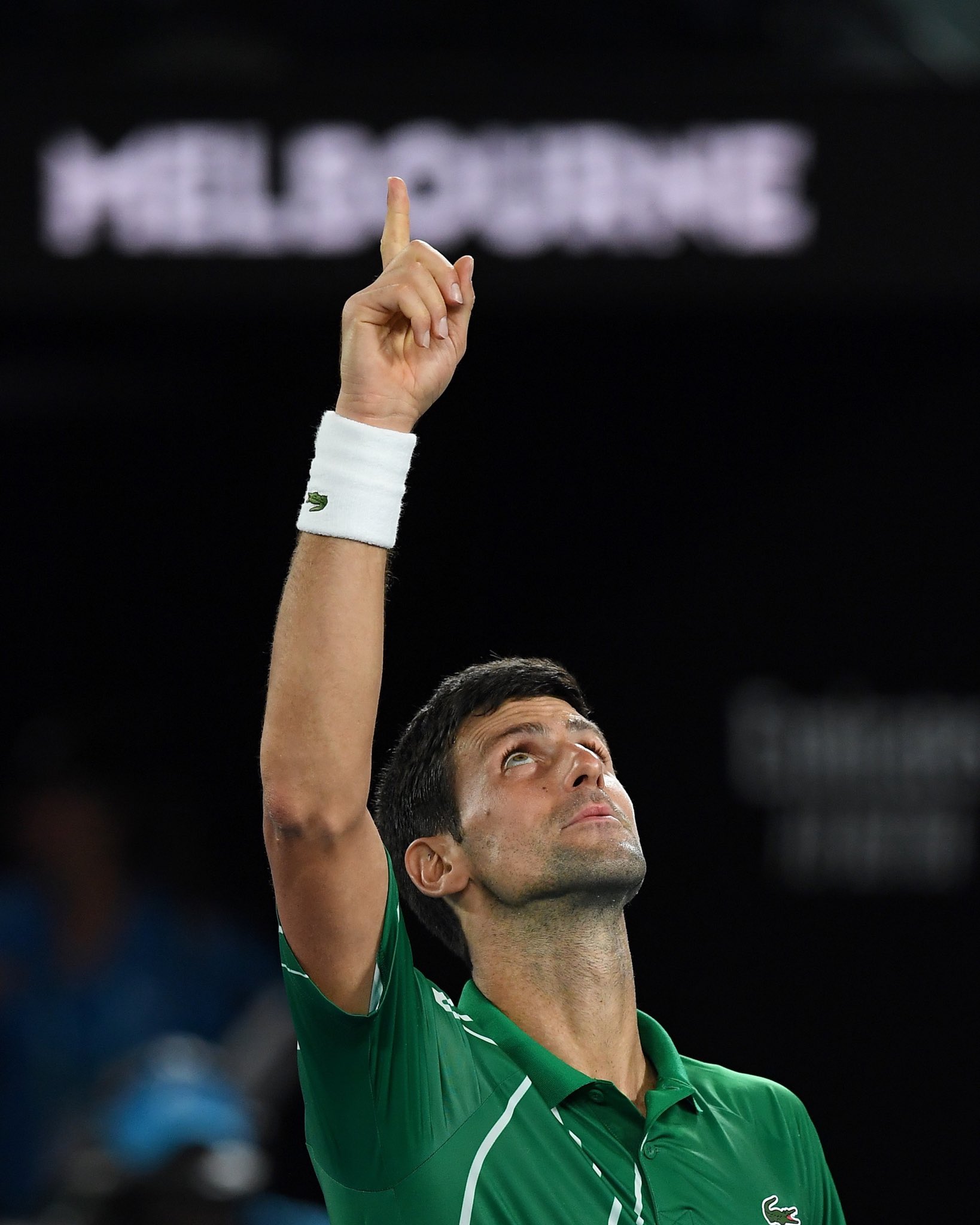 Djokovic sees himself in an uncomfortable position after contracting the virus on controversial grounds
World number one Novak Djokovic has become the latest professional tennis player to test positive for coronavirus after playing at the Adria Tour exhibitions in Croatia. Fellow tennis players Grigor Dimitrov, Viktor Troicki and Borna Coric all contracted coronavirus at Djokovic's Adria Tour competition. Djokovic's wife Jelena is also confirmed to have the virus.
Djokovic issued a statement on twitter saying that the tournament had been organised with "good intentions" and he believed that all health protocols had been met. "We were wrong and it was too soon," said Djokovic.
Director of the tournament Djordje, who is Djokovic's brother, confirmed that the disastrous Adria Tour has been cancelled. At the end of their matches the players embraced each other due to them not being obliged to follow social distancing measures with Croatia easing lockdown measures. The tennis players were pictured in close proximity in a Belgrade nightclub and playing basketball together. The ignorance of social distancing measures has proved to be fatal as Dimitrov's coach and fitness trainer also tested positive.
Three- time grand slam winner Andy Murray was critical of Djokovic's Adria Tour's ignorance of safety requirements. At the Battle of Brits' tournament Murray said: "Obviously it's not surprising how many players have tested positive when you see the scenes and the images and the videos from the tournament and the players party with no social distancing in place."
Currently ATP tennis events have been on hold since February, Djokovic's aim for the Adria Tour which was not an ATP event was to bring together tennis aces in south – eastern Europe. This news has left the rescheduled events in jeopardy with the ATP Tour season set to restart on 14 August. The US Open is set to commence behind closed doors from 31 August to 13 September but there is scepticism among players about travelling to New York. Two-time grand slam winner Simona Halep said: "I do not currently plan to play in NYC."
Roland Garros is set to begin on 20 September to 4 October. World number two Rafael Nadal, who has won a record breaking 12 French Open titles, will be looking to repeat his 2019 victory. Wimbledon however has been cancelled, for the first time since World War Two because of the Coronavirus Pandemic.
We hope you enjoyed the article 'Turmoil as Novak Djokovic Tests Positive for Coronavirus.' What do you make of the whole ordeal? Let us know!
Read more on tennis here: