Shortest Spells By Premier League Managers Ranked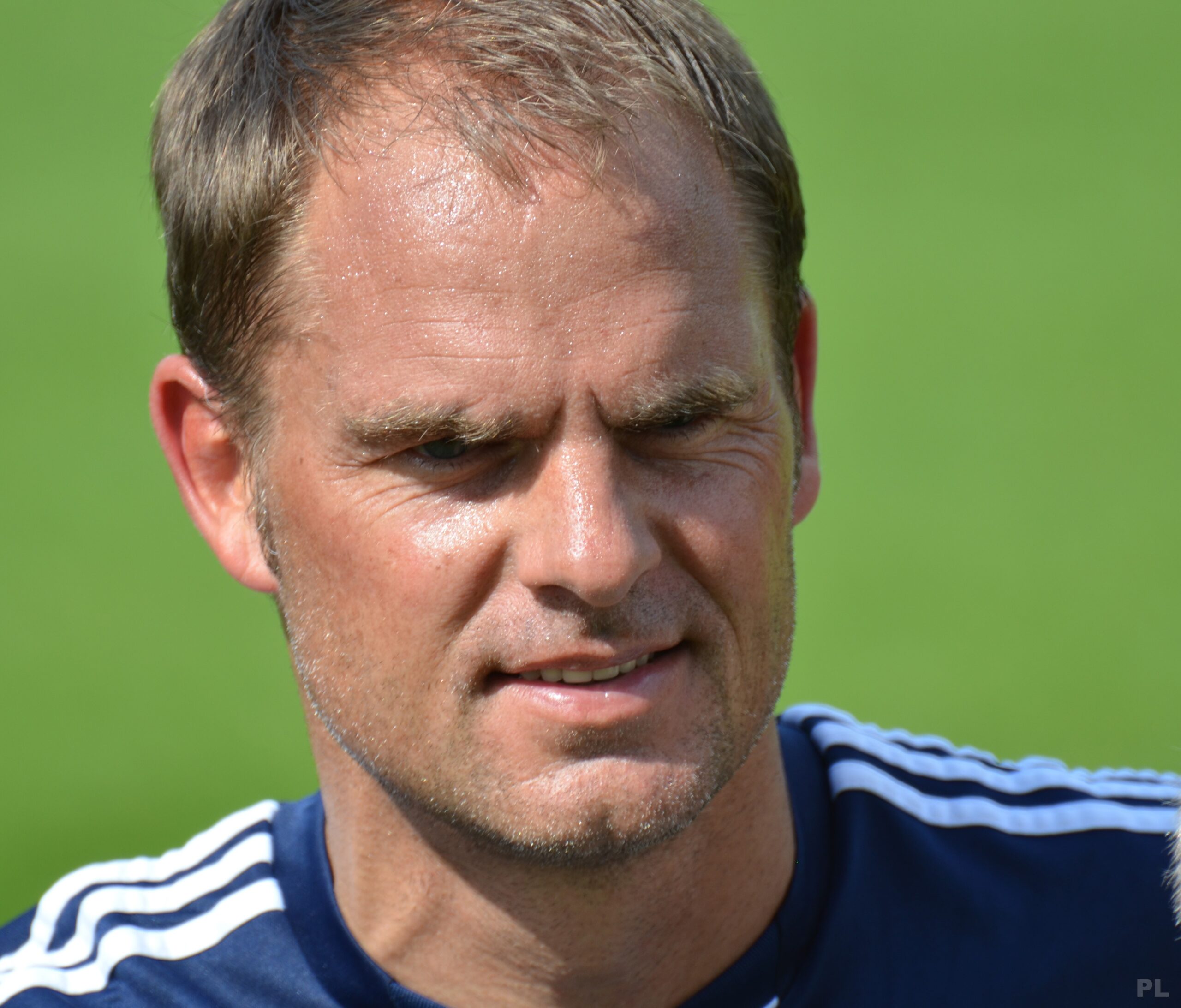 Which Premier League managers have spent the shortest time in charge?
In this modern era of football it seems that Premier League managers are given less and less time to correct things before getting sacked. Unless your name is Ole Gunnar Solskjaer however. The most recent casualty of this harsh new style of ownership was Nuno Espirito Santo. The Portuguese lost his job following a very difficult start to life at Tottenham Hotspur. A 3-0 defeat to Solskjaer's Manchester United was the final straw for owner Daniel Levy who relieved the manager of his duties soon after. Antonio Conte has been brought in to replace him but if he fails to turn things around then who knows how long he will last.
Nuno was sacked on the 1st November meaning he lasted 125 days as Tottenham manager. This therefore ranks him at the 12th shortest managerial spell in Premier League history. He slots in behind Pepe Mel who suffered a disastrous 120 days in charge of West Bromwich Albion in 2014. That begs the question who are the managers with the shortest spells at Premier League clubs. In this article we take a look back through the 10 shortest managerial stints in Premier League history.
Welcome to Tottenham Hotspur, Antonio Conte. pic.twitter.com/3faSqLW38g

— Tottenham Hotspur (@SpursOfficial) November 2, 2021
10. Steve Wigley- 107 days
Steve Wigley was appointed the manager of Southampton on the 23rd of August 2004 following a two game interim spell. Wigley's permanent appointment shocked many as his only previous managerial experience before becoming interim manager came in non-league with Aldershot. Wigley was drafted in following the sudden departure of Paul Sturrock who had only lasted five months himself. The Saints fans took well to Wigley's appointment as the alternative was Glenn Hoddle making his return to St Mary's.
Due to his inexperience it was hardly surprising his tenure at Southampton went poorly. He picked up just one win during his 14 games in charge. However that win came against rivals Portsmouth so his spell wasn't a complete failure. Wigley was sacked on the 10th of December 2004 after just 107 days and returned to his former role.
Manager profile: Steve Wigley
Years managed: 1995-97
Matches: 135
Won: 72
Drawn: 25
Lost: 38
Win rate: 53.3%

Led Shots to Guardian Insurance Cup Final in 1996. Later Southampton head coach for a brief spell in 2004 before joining Stuart Pearce as 1st team coach at Man. City pic.twitter.com/IBR4iQcR53

— Aldershot Attic (@shotsremembered) June 19, 2020
9. Claudio Ranieri- 106 days
Claudio Ranieri was appointed the manager of Fulham on the 14th of November 2018 with the intention to keep them in the Premier League after a poor start. The Tinkerman came in with a very strong reputation following his famous title win with Leicester three seasons prior. However, he has not had as much success at the other end of the table which showed during his spell at Craven Cottage. Ranieri won just three of his 16 games in charge and he quickly became unpopular with supporters due to his constant rotation particularly in defence. He had to deal with some off the pitch issues as well, most notably when strikers Aboubakar Kamara and Aleksandar Mitrovic had a fight in training, which hurt morale.
Ranieri was sacked 106 days later on the 28 of February 2019 with Fulham 10 points away from safety and facing imminent relegation straight back to the Championship. The Tinkerman will be hoping to avoid a similar outcome at his current job at Watford with the Hornets in a similar scrap to stay in the division.
Claudio Ranieri was axed after Fulham stars complained about 'playing handball rather than working on tactics' before crucial games https://t.co/uQG0MT8q0o pic.twitter.com/8PN1TGb4zv

— MailOnline Sport (@MailSport) March 17, 2019
8. Tony Adams- 106 days
Tony Adams was appointed the manager of Portsmouth on the 28th of October 2008 following his boss Harry Redknapp's departure to Tottenham. Similarly to Wigley, Adams had minimal managerial experience with a year at Wycombe his only previous job and his job was made harder due to the departures of Jermain Defoe and Lassana Diarra early in the season. Due to him being Redknapp's number two for two years many expected Adams to succeed at Fratton Park but he failed to live up to expectations.
He won just two of his 16 games in charge but did come close to a shock win against AC Milan in the UEFA Cup. However, Pompey failed to hold onto their two goal lead and fell to a 2-2 draw which was still a pretty impressive result against the might of AC Milan. Like Ranieri, Adams lasted 106 days in charge and he was dismissed on the 8th of February 2009. He later had a spell at Granada in La Liga.
Wycombe ➡️ Portsmouth ➡️ Gabala ➡️ Granada.

The story behind Tony Adams' appointment as a La Liga manager: https://t.co/2W1zamXQ12 pic.twitter.com/RbZa9EymDq

— BBC Sport (@BBCSport) April 10, 2017
7. Colin Todd- 98 days
Colin Todd was appointed manager of Derby on the 8th of October 2001 with the club in a perilous position. Derby were 19th in the Premier League with just five points to their name when Todd replaced Jim Smith. The club was in a very poor state at the time and were struggling with money. Unfortunately, they find themselves in a worse situation currently.
Todd's tenure in charge only brought more problems as Derby continued to struggle. He lasted just 16 games in charge and defeat to fourth division Bristol Rovers in the FA Cup proved to be the final nail in the coffin. Todd lasted just 98 days in charge and was dismissed on the 14th of January 2002. However, his time at Derby isn't even his shortest spell at a club. He lost his job at Darlington after just 9 games in 2009. He spent only 90 days in charge, winning only one point over those nine games.
Derby County legends Roy McFarland and Colin Todd at Pride Park in February 2018. #DCFC #dcfcfans pic.twitter.com/SWI2K46QeC

— Retro Rams (@RetroRams) March 7, 2019
6. Terry Connor- 91 days
Terry Connor was appointed the manager of Wolverhampton Wanderers on the 24th of February 2012 replacing his close friend and former boss Mick McCarthy. It was not a popular appointment with Wolves fans as the board had promised to bring in an experienced replacement. However, they elected to give the job to Connor who had only previously managed reserve team football but had been McCarthy's number two for four years.
Connor failed to win any of his 13 games in charge picking up just four points. Wolves were subsequently relegated back to the Championship. They finished bottom of the league on 25 points, an all-time worst top flight points total for the club. Connor was replaced as manager after 91 days on the 30th of June 2012. He went back to his job as the assistant manager but left a few months into the new season and since then he has returned to being McCarthy's assistant following him to his various clubs over the last nine years.
"If Mick and I couldn't do it, I think it was almost impossible to ask me to do it on my own."#OldGoldClub episode four, with Terry Connor, will be premiered on Wolves' official YouTube and Facebook pages at 6pm.

🎥🎧👇https://t.co/8xPDIQIkuX pic.twitter.com/R2hWeZRm0S

— Wolves (@Wolves) November 7, 2018
5. Quique Sanchez Flores- 85 days
Quique Sanchez Flores was appointed the manager of Watford for the second time on the 7th of September 2019 replacing Javi Gracia. Flores took charge of Watford's first season in the Premier League where he led them to a 13th place finish and was harshly sacked in the summer of that season. However, the same cannot be said about his second spell. Gracia had led Watford to the FA Cup final the previous season but was sacked just weeks into the new campaign.
Flores failed to improve on this poor start. He won just one of his 12 matches in charge at Vicarage Road. His second spell included an embarrassing 8-0 battering against Manchester City which went down in the Premier League record books. Flores was sacked on the 1st of December 2019 lasting just 85 days in charge. He made his return to management in the summer taking over at La Liga side Getafe.
🔵 GETAFE PICKING UP

Under Míchel:

8⃣ games
0⃣.1⃣3⃣ points per game
0⃣.3⃣8⃣ goals scored per game
1⃣.6⃣3⃣ goals conceded per game

Under Quique Sánchez Flores

4⃣ games
1⃣.2⃣5⃣ points per game
0⃣.7⃣5⃣ goals scored per game
1⃣.2⃣5⃣ goals conceded per game#LLL
🧡🇪🇸⚽️ pic.twitter.com/TLJOZDDNIe

— La Liga Lowdown 🧡🇪🇸⚽️ (@LaLigaLowdown) November 1, 2021
4. Bob Bradley- 84 days
Bob Bradley was appointed manager of Swansea City on the 3rd of October 2016 beating Ryan Giggs to the job. Bradley was described by the chairman as long term appointment who could stabilise matters on and off the pitch. Safe to say that didn't happen as he quickly became a laughing stock amongst rivals fans for his Americanisms such as calling away fixtures "road games" and calling the pitch a field.
Bradley was employed to solve the defensive issues at Swansea but he ended up conceding 29 goals in 11 games. He won just two of his 11 games in charge at Swansea picking up eight points from a possible 33. Bradley was sacked after 84 days in charge on the 27th of December 2016. He took charge of American side Los Angeles FC as they began their first season in Major League Soccer in 2018 and has been in charge there ever since.
"We've got to go there and win, we've got to hope we get a break. I still believe in the work every day."

🎙️ Bob Bradley

Training Report presented by @DrinkBODYARMOR. pic.twitter.com/u7otBW3I8f

— LAFC (@LAFC) November 5, 2021
3. Frank De Boer- 77 days
Frank De Boer was appointed the manager of Crystal Palace on the 26th of June 2017 replacing Sam Allardyce. De Boer was tasked with rebuilding Palace into a side that plays more attractive football following Allardyce's dull six month spell. That plan failed spectacularly as De Boer went on to be sacked after the shortest amount of games in the history of Premier League managers.
The Dutchman lost his job after only five games as Palace lost all four Premier League games and didn't score in any of them. He did manage to beat Ipswich Town 2-1 in the Carabao Cup so he didn't go winless during his tenure. De Boer was sacked on the 11th of September 2017 lasting just 77 days in charge. Worryingly for De Boer he also had a stint as manager of Inter Milan where he lasted only 85 days so this wasn't his first time being shown the door so soon.
📅 3 years ago today:

❌ Frank De Boer was sacked from @CPFC after 7 defeats in a row.

😂 We'll let Jose take the floor with this one. pic.twitter.com/sfaSYZMThe

— SPORF (@Sporf) September 11, 2020
2. Rene Meulensteen- 75 days
Rene Meulensteen was appointed the manager of Fulham on the 1st of December 2013 just two games after he was brought in as Martin Jol's assistant. Meulensteen had developed a strong reputation for himself as part of Sir Alex Ferguson's coaching staff before joining Fulham which included five years as the assistant manager at Old Trafford. However, he lacked significant managerial experience aside from an unimpressive spell at Brondby in Denmark.
Meulensteen only won three of his 13 games in charge at Craven Cottage which set Fulham on course for their ultimate relegation in the summer. Meulensteen was sacked on the 14th February 2014 just 75 days after being promoted from assistant. He was replaced by Felix Magath who also struggled to find form with Fulham. Meulensteen is now part of the coaching staff of the Australia national team.
"Remember when Rene Meulensteen was Fulham manager?"
"No"
"He was! About 2 years ago"
"I think you'll find: pic.twitter.com/QRKhSRjZfE

— Duncan Alexander (@oilysailor) December 15, 2015
1. Les Reed- 41 days
The title of the shortest stint at a club out of all Premier League managers goes to Les Reed. Les Reed was appointed manager of Charlton Athletic on the 14th of November 2006. He had two spells as assistant manager at Charlton first under Alan Curbishley and then Iain Dowie so he knew the club well. Reed also spent a few years working with the FA and even wrote their coaching guide called 'The Official FA Guide to Basic Team Coaching'.
Reed lasted just eight games in charge winning just one. His side were dumped of the League Cup by Wycombe Wanderers which just about sums up his time in charge. He earned the nickname "Les Miserables" with the media as he looked increasingly upset on the touchline each game. Reed was sacked on the 24th of December 2006 a stunning 41 days after becoming manager. Therefore, you could argue he is the worst manager in Premier League history. Pretty ironic given that he literally wrote the book on management in England. Reed is now an advisor to the Hollywood run board of Wrexham.
40 – Les Reed took charge of Charlton Athletic for just 40 days in November and December 2006, the shortest ever permanent manager reign in Premier League history; Reed lost five of his seven games in charge. Starved. #OptaPLSeasons pic.twitter.com/lzxpJ4AHEe

— OptaJoe (@OptaJoe) April 10, 2020
We hope you enjoyed the article "Shortest Spells By Premier League Managers Ranked". How many of these stints did you remember? Let us know!
Read more on football here: