The Biggest Sporting Blunders of All Time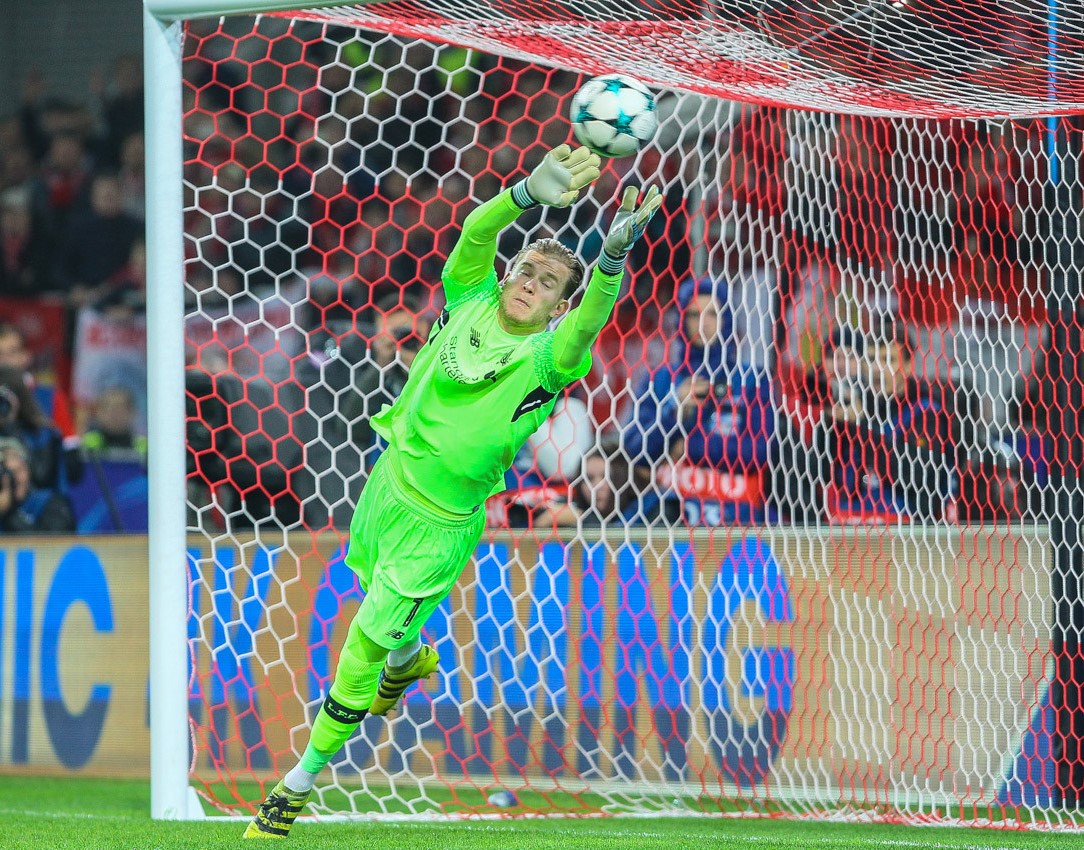 Titles, Trophies and Tragedy: The biggest ever errors in sport
Every sport has them. We have all probably made one ourselves. Blunders are just a part of the sports we love. Some blunders, however, can cost teams their titles, can cost players their reputations and, for some, can ruin their life. These are the biggest sporting blunders ever.
10. Clément Poitrenaud hands Wasps the Heineken cup
Starting off our list of biggest sporting blunders is Clément Poitrenaud. He was known as an attacking full-back during his time at Stade Toulousain, but by rugby fans across the world he is best known for his mistake in the 2004 Heineken cup final.
With two and a half minutes remaining against Wasps, the game was tied at 20-20. Rob Howley received the ball 40 metres from the Toulouse line with no real opportunity to score. Kicking ahead, his grubber was too heavy and Poitrenaud had time to safely deal with it.
Except, he did not. The full-back did not even touch the ball. He let the ball roll until it was just about to cross his try line to gain a 22 drop-out. The problem was that as he waited, Howley was hurtling after his kick. The Welsh scrum half reached the ball just as it was about to cross the line. With a desperate dive, he snatched the ball from a shell-shocked Poitrenaud and scored the winning try.
Poitrenaud's mistake cost his team a second successive title in the competition. Had the Frenchman not made this colossal mistake, Toulouse could have been the first team ever to win the competition three times in a row. Instead, that honour has gone to bitter rivals, Toulon.
9. Loris Karius' double blunder
Cast your mind back to two years ago. Remember a time when Liverpool F.C. had not won a major trophy since their League Cup triumph in 2012? Well, under Jurgen Klopp they were looking capable of repeating their incredible 2005 Champions League win by making it all the way to the final.
12-time winners Real Madrid, including 2017 Ballon D'or winner, Cristiano Ronaldo, lay in wait at the NSK Olimpiyskiy stadium in Kyiv. This was by no means going to be an easy ride for Liverpool and Real were looking to become the first side to win the Champions League three times in a row.
With the second half underway and the scores tied, Toni Kroos played a long ball for Benzema that was easily dealt with by Karius. The Liverpool goalkeeper then made an astonishing error in judgement. He attempted to roll the ball to Dejan Lovren, but Benzema was still within touching distance of the ball. All the Frenchman had to do was extend his leg. As the ball trickled into the net, Benzema wheeled away in celebration, leaving a bemused Karius in his wake.
The Merseyside team managed to get themselves back into the game just five minutes later.  Sadio Mane's poacher's finish from James Milner's corner putting them back on level terms. Their joy was short-lived. Gareth Bale, on as a substitute, scored one of the best goals in Champions League history to give his side the lead once again. A magnificent bicycle kick beating Karius, who could not have done much about it.
Where Karius could have done something, however, came in the 83rd minute. Bale found space by cutting inside before unleashing a shot from about 30 yards out. The effort was straight at Karius, a rather routine catch for any keeper.
Incredibly, the German failed to hold the shot and allowed the ball to drop into his goal. His mistake effectively ended any hope of a comeback for Liverpool and condemned them to another year without a major trophy. Karius' errors had so much coverage that they must be some of the biggest sporting blunders ever.
For Reds fans, they did not have to wait long for a major trophy as their side won the Champions League last year and the Premier League this year. For Karius, on the other hand, he was loaned to Turkish side, Beşiktaş, following the £54m signing of Alisson's safer pair of hands.
8. Van de Velde's Carnoustie catastrophe
Jean Van de Velde is famous for all the wrong reasons. The Frenchman was on course to become the first French golfer to win the open for over 90 years. He was leading by three strokes by the time the 18th hole came around and only needed a double bogey to win the competition.
A series of semi-comedic, semi-painful mistakes proceeded to occur. Van de Velde used a driver instead of an iron off the tee, a decision he puts down to the strong wind. He misdirected his shot and only just cleared the Barry Burn, a small river on the hole.
He then hit yet another wayward shot towards the grandstand. Had the ball landed in the stand, he would have had a free drop. Unfortunately, the ball ricocheted off the stand and landed in an incredibly difficult patch of rough.
At this point, Van de Velde provided onlookers with a truly comedic image, even if it might not have felt that way. His shot from the rough ended up in the burn, and he famously took his shoes and socks off to survey a potential shot. Eventually deciding against the shot, he took a penalty and lined up his next effort.
Incredibly, Van de Velde ended up in the bunker from this shot. He then managed to get himself to within six feet from the hole and successfully putted to score a triple bogey. His final score meant that he joined opponents Paul Lawrie and Justin Leonard in a play-off. Disappointingly for the Frenchman, Lawrie beat him in the play-off by and he was written into history for one of the biggest and funniest sporting blunders ever.
7. Chris Webber's ill-timed timeout
Chris Webber is a five-time NBA all-star, five-time All-NBA Team member and a former rookie of the year. During his playing days, Webber made up part of the Michigan Wolverines' 'Fab Five' alongside Jalen Rose, Jimmy King, Ray Jackson and Juwan Howard.
In 1992, the side just missed out on winning the National Championship after losing to the Duke Blue Devils. The following year, the 'Fab Five' had another shot at the Championship and they faced off against North Carolina.
With 20 seconds remaining, the Michigan side were just two points away from their opponents with the score at 73-71. Webber collected a rebound, before making an illegal travel that went unnoticed by the referee. Had the Wolverines won the game, that might have been the incident we are talking about.
Instead, Webber dribbled down the court and into the corner, where he found himself in trouble. Trying to think of a way out, Webber called a timeout to give his team time to regather.
The only problem was that his team had no more timeouts left. This meant that what Webber had done was a technical foul, punishable by a free-throw. Donald Williams stepped up to take the shots, scoring both. With the game at 75-71 and less than ten seconds remaining, Michigan had blown it.
To rub salt into the wound, Williams scored two more from free-throws to give his side an unassailable lead. The 'Fab Five' were consigned to defeat and Webber's ill-timed timeout went down as one of the biggest sporting blunders ever.
6. Lindsey Jacobellis' snow stunt
Lindsey Jacobellis is the most dominant SBX rider of all time. She has competed at four Winter Olympics, winning ten gold medals at the X Games and becoming world champion on six occasions. Her record is phenomenal. There is, however, something missing from her trophy cabinet. An Olympic gold medal.
Back in 2006, Jacobellis was only 20 but was favourite going into the competition due to her world champion status. Straight from the start she showed exactly why she was world champion, racing into the lead. Two of her three opponents even ended up crashing out of the race. This left her with just one competitor, Switzerland's Tanja Frieden, who was considerably further behind her.
Realising just how comfortable her lead was, Jacobellis showed her youth. The Connecticut-born boarder attempted a basic snowboarding skill called a 'method grab'. Unfortunately for Jacobellis, she became unbalanced and came crashing down to earth. Her tumble allowed Frieden to catch up and snatch gold from Jacobellis' grasp.
To this day, Jacobellis has been unable to win the gold that would complete her impressive collection. She has finished fourth, fifth and seventh at following games, making her 2006 silver her best placing so far.
5. Jackie Smith's Super Bowl heartbreak
In Jackie Smith's 16-year NFL career, not once did he win the Super bowl, but boy did he come close. Smith had spent the entirety his career at the St Louis Cardinals before joining the Dallas Cowboys in 1978. At the Cowboys, he came within touching distance of a Super bowl title when they made the final in 1979.
The Cowboys had won Super bowl XII the year before and were in their fifth final, making this a prime opportunity for Smith to go out on a high. Their opponents, the Pittsburgh Steelers, were leading 21-14 in the third quarter and Smith was in the clear to receive a pass to touchdown.
Quarterback Roger Staubach launched the ball in an unmarked Smith's direction. As Smith went to catch the ball, he slipped and dropped it. Had he caught the ball; the Cowboys could have tied the game at 21 points apiece. Instead, the game ended 35-31, meaning that Smith's catch would have won them the game.
Heartbreakingly for the NFL Hall of Famer, he never got another shot at winning the prestigious title. Smith is, rather sadly, remembered for this one blunder, rather than his 480 receptions and 7,918 receiving yards in a 16-year career.
4. Steven Gerrard slips
Look away Liverpool fans, this might hurt more than the last one. The 2013-14 season was the closest Liverpool had ever come to winning the Premier League until last season. They were magnificent under Brendan Rodgers and, with only three games to go, they were five points clear.
On April 27, they took on Chelsea, who were still in the hunt for the title, at Anfield. Just two weeks earlier, the Reds had beaten title rivals Manchester City 3-2. After the game, their influential Captain, Steven Gerrard, famously said "this does not f***ing slip" in a team huddle. If only it didn't.
Against Chelsea, Gerrard received a pass that he let roll under his foot. In normal circumstances, he would have recovered. Unfortunately for the Liverpool legend, he slipped as he went to regather the ball and allowed Blues striker, Demba Ba, to run through on goal.
As many people know, Ba finished coolly and Chelsea scored a second through Willian, despite Liverpool dominating possession. This defeat meant that Liverpool were only two points ahead of their London rivals and three ahead of Manchester City.
The next week, Liverpool famously threw away a three-goal lead against Crystal Palace and dropped to second. This season condemned them to six more years without a Premier League title. Whilst they have now won the league, any true Reds fan will feel great sadness at the fact that their talisman has never won the competition. Gerrard's slip is one of the biggest individual sporting blunders but also one of the biggest team blunders too.
3. Bill Buckner's baseball blunder
The Boston Red Sox are one of baseball's most famous names. They won four World Series titles in seven years and have won a total of nine World Series championships in their history. Just over 100 years ago, they boasted one of the greatest baseball players of all time, Babe Ruth, on their roster. That was until their owner sold him to the New York Yankees for a mere $100,000.
Following his move to the Yankees, Ruth won four World Series titles and the Red Sox failed to win any. However, once Ruth retired, the Red Sox continued to fall short of winning titles, leading fans to think that their team was cursed. Fans blamed the curse on the staggeringly cheap transfer of Ruth to their rivals. The sale of Ruth itself could be one of the biggest sporting blunders of all time.
The Red Sox failed to win the World Series year after year until 1986 when they made the play-offs. Leading the series going into game six, the Red Sox were on target to end the 'Curse of the Bambino'. With the scores tied, Mookie Wilson hit a ground ball towards Buckner who famously let the ball roll under his glove. This was the sort of ball that kids up and down America field on a regular basis. Professionals field it 999 times out of 1000. Yet, for Buckner, this was the one time in 1000 that he did not.
Calling all myth-busters ?️‍♂️?️‍♀️

This week we're highlighting the myths, mysteries and legendary moments of MLB past.

The Curse of the Bambino, Lou Gehrig's Luckiest Man speech & Babe Ruth's called shot start us off.

Get ready for the weird and wonderful ??#mlbathome pic.twitter.com/znFGMBfCkd

— MLB Europe (@MLBEurope) June 19, 2020
The Red Sox then went on to lose the game and the series, causing fans to blame Buckner for his basic blunder. Those who blamed Buckner seemed to forget that they had already blown their lead in game six and blew another lead in game seven. Despite this, Buckner, who died last year, had to live with the blame for the rest of his life.
2. The Steve Bartman incident
For the first time on this list of biggest sporting blunders, it is a fan who appears, not a player. On October 14, 2003, 26-year-old Chicago Cubs fan Steve Bartman was watching his team against the Florida Marlins. The Cubs were looking to make the World Series for the first time since 1945 and were well placed to do so.
With the series at 3-2 in their favour and 3-0 up going into the eighth inning, things were looking promising. Luis Castillo stepped up to bat for the Marlins and hit a foul ball up into the air. Cubs' outfielder Moisés Alou raced to position himself for the catch that would put his team just four outs from the World Series that they so coveted.
As the ball came down from the heavens, Alou jumped against the stands to make the biggest catch of his career. Stunningly, the ball was stopped short of his outstretched glove by the now infamous Bartman.
The fan had reached out to make the very same catch that Alou was trying to make and, in doing so, deflected the ball away from his own player. Multiple errors by the Cubs followed and they ended up losing the game. Bartman was heavily criticised for what many fans perceived to be the reason their team lost the game. Security even had to escort him from the stadium as a seething mass of Cubs fans directed their anger towards him.
With the series in the balance, the Cubs faced a tie breaking seventh game. Despite going 5-3 up, they blew their lead and ended up losing the game, and the series. Bartman became the scapegoat for Cubs fans and had to have police protection, such was the rage of the supporters.
The Cubs have since won the World Series and presented Bartman with a ring to soften the years of torment he has endured. Nonetheless, Bartman has lived in almost total anonymity since the incident. His life has been deeply affected and that is why it is the second on this list of biggest sporting blunders.
1. Andrés Escobar's ultimate own goal
Without a shadow of a doubt, this is the saddest incident in this series of biggest sporting blunders. Andrés Escobar was a centre-back for the Colombian national team during the tail end of the 1980s and early 90s. He was part of a side that conceded only two goals in qualifying for the 1994 World Cup in the USA.
On this day in 1994, Andres Escobar was shot six times and killed on his return to Medellín after his own goal knocked Colombia out of the World Cup. RIP. ?? pic.twitter.com/hRQjVzI9v0

— SPORTbible (@sportbible) July 2, 2020
At the time, Colombia was in disarray. Pablo Escobar had just been killed and Medellín, home to Escobar's cartel, had lost all order that the drugs kingpin had brought. The national team, on the other hand, were on a steady path of victories. They were heading into the World Cup in good form and had potential to do well.
They unfortunately lost their first game to Romania and immediately the darkness of their home country enveloped them. Death threats awaited them when they returned to their hotel.
Realistically, they needed to beat the host nation in their next game to stay in the competition. Colombia started well and had multiple efforts on goal. Then, disaster struck.
A cross came into the box along the floor and Escobar, as all good defenders do, attempted to block it. Escobar's stretch, however, was not quite enough to properly divert the ball. Instead, he diverted it into his own net.
The USA then scored a second, before Colombia scored a late consolation. It was too little, too late. They were now dependent on results going their way which, unfortunately, did not happen. They were out.
Upon returning home, Escobar went out with some friends in the dramatically unstable Medellín. As the night progressed, he began to take abuse from people in the bar and decided to leave. As he got into his car, he was followed by his abusers and he decided to try and reason with them.
Their response was to fire six bullets into Escobar's body. Within half-an-hour, Escobar was dead. Soon after, Humberto Castro Muñoz admitted to the murder of the Colombian centre-back. Muñoz was a bodyguard for the Gallón brothers, two drug traffickers who had left Pablo Escobar's Medellín cartel for vigilante group, Los Pepes.
It is commonly believed that the two brothers had lost money following Escobar's own goal and the killing was their revenge. No-one has ever found them guilty of the murder and Muñoz was sentenced to 43 years in prison, before being released after 11.
This might not be the biggest of sporting blunders, but it certainly is the costliest. For some, they lost dignity. Others lost titles. For Escobar, he lost his life.
We hope you enjoyed the article 'The Biggest Sporting Blunders of All Time'. What blunder do you think deserves to be in our top ten? Let us know!
Read more on sport here: