Sheffield United's Ghost Goal: Should Villa Have Acted?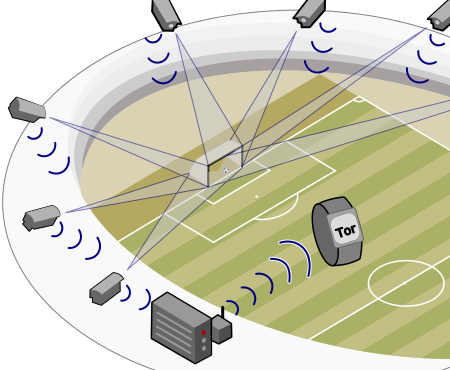 Sheffield United's European Hopes Unjustly Dashed
Sheffield United's ghost goal has robbed them of two points that could prove the difference between the Nou Camp and away days in Bratislava.
After three months of being forced to watch reruns of Carling Cup and League One play-off finals, being able to watch some semi-proper football was inviting to say the least.
I was anticipating red cards, wonder goals, and hunger in the eyes of young players hellbent on proving themselves to the millions watching them if not out of love for the beautiful game, at least out of boredom. What transpired was a great footballing injustice. 
Dean Smith and Chris Wilder shielding under raincoats trying to get their players to bother counter-attacking was not what I had expected. I've got no issue with this. The idea that football needs to be beautiful and pretty because it is in the Premier League is at best a debatable one. As an avid fan of 'Brexit Football' and Neil Warnock, I relished that our return to football was a gritty, ugly one.
What I didn't love was 'the event'. Due to the fact that essentially nothing else of value happened throughout the sordid affair, there was not much else to chat about outside of 'the event'. By 'the event', I mean Sheffield United clearly scoring a very ugly goal, which was considered a 'No Goal' because the goal line technology decided to stay furloughed for an extra, pivotal 90 minutes.
United protested, and begged for Oliver to check with the Video Assistant Referee. Apologetic post-facto though he was, he perhaps should have reviewed the footage following the justified anger of Sheffield's eleven. That being said, this is a seeming 'boy who cried wolf' moment for players, who consistently cling on to nothing-fouls to garner an advantage. Oliver followed the standard playbook, and trusted the technology. Again, it isn't Oliver that is the subject of my anger.
Last season, Villa were the beneficiaries of one of the most bizarre minutes of modern football. In a top of the table clash in the late April of the Championship campaign, a Leeds United player went down with an injured head. Leeds seemed as if they were about to kick the ball out of play so he could receive treatment, as is custom, but after misleading the Villa back-line into thinking they were to halt the game they ran through unopposed to take the lead.
What followed was an impassioned scuffle, culminating in Bielsa commanding his players to let Villa run through and equalise. That day, Bielsa was heralded as a hero. I was one of those cynical pub-dwellers who would shout down anyone claiming he should be knighted for his kindness. Bielsa should not have been exceptionalised: he simply did the right thing. The game ended 1-1. Villa ended up promoted, Leeds did not. 
In the grand scheme of things, the result was arguable inconsequential. Independent of that day's result, Leeds would not have caught up with Sheffield United in the 2nd automatic promotion place, and Villa would not have slipped out of the playoffs without the point they gained from Leeds' so-called kindness. However, this is a narrow-minded way of viewing the result, as we all know the crucial role that momentum plays in football.
If Leeds weren't so kind it may have set a cloud of gloom and foreboding over the Villains' campaign and led to their not performing so fantastically and thus being stuck in the no man's land of the Championship, another season closer to falling into the trap of liquidation which wasn't so inconceivable to Villa fans but two years ago. This moment defined their season, and possibly jolted them toward promotion. 
Without even considering the recent historical context, Villa acted frustratingly. After halftime, cameras had confirmed that the ball did indeed cross the line and that there was a fault with the technology. One presumes that almost all of Villa's English supporters will have been disgusted when Frank Lampard's goal-that-never-was sparked England's being knocked out of the 2010 World Cup. They would have been outraged, demanding a reversal of the result or at the very least the reassurance that this injustice would never happen again.
This isn't the type of error that is subjective. It is easy. We have the technology to be 100% accurate, 100% of the time, and Premier League clubs are unanimously in favour of goal line technology. It has none of the controversy of VAR. 
⚡️ "Hawkeye has apologised after Sheffield Utd were denied a 'goal'" by @BBCMOTD https://t.co/VToB6l6vwY

— Match of the Day (@BBCMOTD) June 17, 2020
We know that Sheffield United's ghost goal should have counted, that Villa have directly benefited from non-obligatory 'acts of kindness' as little as a year ago, and that their fans are in favour of the technology that is in place because they have felt its injustice. With all this in mind, why didn't they let Billy Sharp run through and have a 'free goal'? The answer is obvious, and understandable: money. Villa cannot afford to be relegated, but they probably will be.
Six points away from safety, this match was a 'must win', and after their recent financial turmoil and the likelihood of losing Grealish next season, relegation is a nightmarish prospect. No one is going to blame Villa for what they did, nor will anyone doubt that next to no clubs would have given a goal to United. As a Cardiff fan, I would have been livid if Neil Harris had allowed us to concede a goal so willingly that would destroy our play-off chances, even if I did see the wider principle of integrity.
Football is losing its principles. A game for communities, to unite and bring people together is becoming increasingly corporatised and decreasingly in touch with people. Whether it's players earning more in a day than fans earn in a year, or it's systematic human rights abusers being allowed to buy Newcastle, the game is morally broken. Did I expect anything better from Dean Smith and Grealish? No. Do I have the right to be angry at them? Probably not. What I can do whilst sat here rapidly typing at midnight, allowing my frustrations to ooze out of me as if they matter, is be generally angry at football.
Sheffield United might miss out on a Champions League spot because of this, particularly if the rule-breaking Man City glitterati are allowed to pay themselves out of a Champions League ban. That is not okay. The lack of remorse from Aston Villa is not okay. Most of all, the fact that it was a choice between 'doing the right thing' and the survival of one of Britain's oldest clubs is not okay. 
We hope you enjoyed this article about Sheffield United's Ghost Goal. Do you think Aston Villa should have acted differently? Is Hawkeye's apology sufficient? How would you feel if you were a Blade? Please let us know! 
Read more on the Premier League here: