Manchester United's Greatest Ever Goalkeepers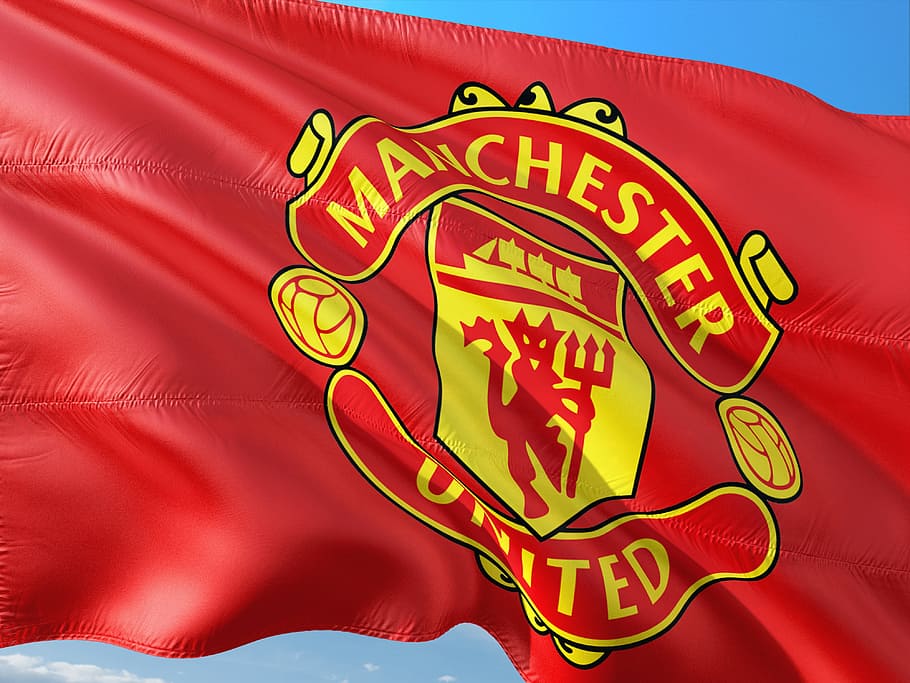 Who are Manchester United's Greatest Ever Goalkeepers?
United have had a stunning defensive record this year, a big part of that is down to their goalkeeper. The Red Devil's have always possessed great men between the posts, so I think it's only fitting we take a look at Manchester United's greatest ever goalkeepers of the past. From the great Alex Stepney to our towering Dane Peter Schmeichel, United have certainly been safe between the sticks over the years.
Alex Stepney (1966-1978)
Happy birthday to legendary #MUFC goalkeeper Alex Stepney, who turns 75 today. pic.twitter.com/7T7ZszyB2Z

— Manchester United (@ManUtd) September 18, 2017
D.O.B – 18th September 1942
Joined United – 1st September 1966
Appearances – 539
Clean Sheets – 175
In the Matt Busby era, there was no finer keeper to grace United's pitch than 'Big Al'. Stepney began his career at Millwall, before making the step up to Chelsea in 1966. After just three months at the London side, he made the switch to Manchester for a world-record fee at the time of £55,000 for a goalkeeper. Makes you wonder what he'd go for in today's market?
Stepney made his debut for the reds against local rivals Manchester City. He instantly made an impact by keeping a clean sheet in a well earned 1-0 win for the reds. Come to the end of the campaign, Stepney had his first taste of silverware capping off a stellar first season with a championship winners medal. Stepney was hailed as an integral factor to United's successes that season. Sir Matt Busby praised him as the "single most important factor behind our championship in 1967". An impressive comment from such an impressive man.
Writing his name into the history books
Stepney's finest hour came the season after on a night that I know a lot of older United fans will remember with great joy. On the 29th May 1968, there was a little game going on at Wembley stadium, Benfica made the trip from Portugal to face United in the European Cup Final. This would be the night that Stepney cemented his name into 'legendary' status in the hearts of United fans around the globe.
With the game coming to its final couple of minutes with the sides level a piece at 1-1, Eusebio, arguably one of the games greatest ever players, bared down on Stepney's net and unleashed a ferocious shot that looked destined for the bottom corner.
Stepney had other plans, grasping the ball firmly and keeping the scores level. Eusebio even applauded Stepney for his efforts, a remarkable compliment from one of the greats. This save managed to get United through to extra-time. Then the goals flourished from George Best, Bobby Charlton and Brian Kidd, meaning United were champions of Europe.
Although the goals came in extra-time, no-one could deny the fact that Stepney's save was a vital factor to United's victory. He went on to serve an extra ten years at the club, even one year being the designated penalty taker for the reds. He remains the top-scoring keeper to this day and of course, a United legend.
Edwin Van Der Sar (2005 – 2011)
Happy birthday to Edwin van der Sar. The former Manchester United goalkeeper turns 45 today. Legend. #mufc pic.twitter.com/j5FctZ78nt

— Red Devil Bible (@RedDevilBible) October 29, 2015
D.O.B – October 29th 1970
Joined United – 10th June 2005
Appearances – 186
Clean Sheets – 87
Edwin Van Der Sar. A huge stature of a man but also looks like one of the nicest blokes around. United were quite late to Edwin's signature, joining the reds for a total of around 2 million pounds at the age of 35. The big man from the Netherlands had enjoyed a fine playing career already playing for European giants Ajax and Juventus before moving onto Fulham in 2001. Despite his age, Edwin was far from past it. He still secured his place as one of Manchester United's Greatest Ever Goalkeepers
Edwin enjoyed his first bit of silverware for the reds in the 2006-07 season. He played a vital part come the end of the title race by saving a Darius Vassell penalty in the Manchester derby. The game eventually proved to be the win that ensured United clinched the title over Jose Mourinho's Chelsea side. He was named in the PFA Team of the year after a fine campaign.
In 2008 just like Stepney, Edwin also experienced European glory with United beating Chelsea on penalties after the game finished 1-1 after extra-time in Moscow. Edwin ensured his place in United folklore when Nicolas Anelka stepped up needing to score the keep Chelsea in the shootout. Edwin made himself big, (well bigger than he already is) dove to his right and the rest is history.
ON THIS DAY: In 2008, Man Utd won the Champions League beating Chelsea on penalties with Edwin van der Sar the hero. pic.twitter.com/iR4AnRzt9b

— Squawka Football (@Squawka) May 21, 2015
Experience makes a greatest ever keeper
It was in 2009 that Edwin really showed how much of a classy keeper he was. Along with his ever-reliable defence, Edwin helped his Manchester United side to set a new club and premier league record for consecutive clean sheets. Remarkably, the reds went 11 games and a total of 1032 minutes without conceding a goal. This beat Petr Cech's previous record of 1025 minutes.
Unbelievably, he wasn't done there he then broke the overall English league record in the club's following game four days later, beating the previous record of 1103 minutes set by Steve Death of Reading in 1979. Another clean sheet followed against West Ham and another the week after. These displays brought his grand total to a world record 1302 minutes without conceding a goal. Extraordinary.
His clean sheet record ended on 4 March. He made an error allowing Peter Lovenkrands of Newcastle United to score after 9 minutes of play. In total Edwin went 1311 minutes without conceding in the league. He helped United to their 11th Premier League title this year finishing with a total of 21 clean sheets, an unreal statistic.
Edwin continued to play for United up until 2011, his last game was another European Final that unfortunately ended 3-1 to Barcelona. However, Edwin broke yet another record by becoming the oldest player to play in a European final in the Champions League era.
The only downside we can say for the Dutch superstar is that we wish we had snapped him up earlier!
David De Gea (2011 – Present)
Focused.#MUFC @D_DeGea pic.twitter.com/CRyfXqWbKr

— Manchester United (@ManUtd) June 11, 2020
D.O.B – 7th November 1990
Joined United – 2nd July 2011
Appearances – 394
Clean Sheets – 138
Potentially a controversial pick for the list, however, I believe our loyal Spaniard has done more than enough to claim his place as one of Manchester United's greatest ever goalkeepers, perhaps even the worlds best.
Since Edwin Van Der Sar left in 2011, United were looking to fill a very big void in net, quite literally. Luckily, Sir Alex pulled through again bringing in the young Spaniard from Atletico Madrid for £18.9 million. His first season wasn't exactly the dream start for the young keeper, unfairly scrutinised by many and written off by most before he'd even settled into life in England. But wow, didn't he prove his doubters wrong.
Since joining in 2011, David has picked up the Sir Matt Busby Player of the Year Award a massive four times, the most a player has done this in the entire history of the club. He won the award 3 times consecutively, again, another record at the club. His team-mates also recognize his outrageous ability, collecting the Player's Player Award a whopping 3 times in 8 years at the club. Along with his club accolades, in 2018 he was named in the FIFA FIFPro World XI, which boasts generational talents like former red Cristiano Ronaldo and Barcelona superstar Lionel Messi.
Trophies Galore
During his short spell at the club, David has an extensive list of club honours to accompany his personal ones. A Premier League title, an FA Cup, a League Cup, three Community Shields and one Europa League make up his cabinet. At the age of 28, David has hopefully many more glorious years with United to come.
Big Dave has just signed a new four year deal with the reds. Although he's had a shaky time recently, I have faith in our current keeper that he can go on and really establish himself as a true United legend.
Lee Grant (2018 – Present)
#MUFC is delighted to announce the signing of Lee Grant on a two-year deal: https://t.co/pebTQFjRaq pic.twitter.com/llAEkvvvkp

— Manchester United (@ManUtd) July 3, 2018
D.O.B – 27th January 1983
Joined United – 3rd July 2018
Appearances – 2
Clean Sheets – 0
A genius, a dictator and a living legend. Lee Grant has been regarded by many as the greatest keeper ever. I'll let these quotes speak for themselves.
"An amazing man and a tremendous keeper, don't think I'd have scored many past him." – Diego Maradona
"A revelation to the football and goalkeeping world." – Jose Mourinho
And my personal favourite; "Lee Grant? I'm not fit to lace his boots." – Manuel Neuer
Irrefutable evidence that Lee Grant belongs on a list of Manchester United's greatest ever goalkeepers.
Peter Schmeichel (1991 – 1999)
Na Peter Schmeichel at Manchester United:

🏆🏆🏆🏆🏆 Premier League
🏆🏆🏆🏆 FA Charity Shield
🏆🏆🏆 FA Cup
🏆 Football League Cup
🏆 UEFA Champions League
🏆 European Super Cup

Mad o! 🔥 pic.twitter.com/N0BZemvbi7

— Man United in Pidgin (@ManUtdInPidgin) May 26, 2020
D.O.B – 18th November 1963
Joined United – 6th August 1991
Appearances – 398
Clean Sheets – 112
Last, but certainly not least is our Great Dane, treble winner and man mountain, Peter Schmeichel.
Peter spent his earlier years at Brondby but caught Sir Alex's eye after his fine performances in the UEFA Cup for the Danish side. He signed for the reds for a measly figure of £505,000, which was described by the man who snapped him up in 2000 as the "bargain of the century".
Schmeichel's first season in Manchester did bring silverware. United won the league cup for the first time in the clubs history, whilst also finishing runners up in the league. United's new shot-stopper really made an impact on the international scene being a key man in Denmark's victorious Euro 92 campaign, with numerous notable performances throughout including an impressive display in the final against Germany that was capped off with a clean sheet.
Peter the Great
Peter continued his sensational year at club level, keeping a total of 22 clean sheets in the 1992-93 campaign which lead United to the Premier League title. It was the first time the club has won the championship in 26 years. This propelled a remarkable era for United where the club dominated English football and relished success. A remarkable goalkeeper is a massive factor to a great team, and Peter was just that. Subsequently, his fantastic seasons earned him the prestigious title of "The World's Best Goalkeeper of 1992 & 1993" by IFFHS.
Despite a fallout with Sir Alex in 1994, Peter remained in Manchester for a further 6 years. Aren't we glad he did! Schmeichel couldn't have ended his United career on a much higher note, bowing out as a treble winner. He played such a huge part in massive games notably saving Bergkamp's penalty in the semi of the FA Cup against Arsenal and captaining the United side in the absence of Roy Keane in Barcelona.
Overall, Peter finished with 5 Premier Leagues, 3 FA Cups, 1 League Cup, 4 Charity Shields, 1 UEFA Cup and 1 Champions League. Some cabinet.
We'll never forget the glorious scenes of Peter cartwheeling with joy after Ole's late winner.
We hope you enjoyed the article 'Manchester United's Greatest Ever Goalkeepers.' Who do you see as United's best ever goalkeeper? Let us know!
Read more on Manchester United and the Premier League here: