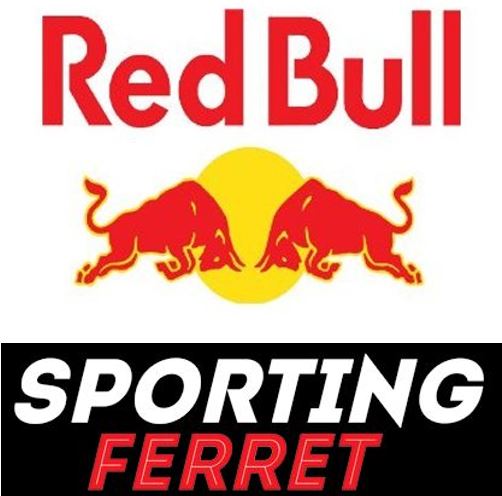 The Red Bull Sport Era
Red Bull is a worldwide name due mainly to its energy drink. Over recent year its grasp on the world of sports has helped further the company in terms of both their reputation and their finances.
For their investment in these various sports, Red Bull gets a worldwide audience that sees Red Bull on the cars, kits and stadiums. It's not just teams that Red Bull own. They also have various sponsorship and endorsement deals with a range of sporting events and athletes. What started as a simple energy drink, has turned into a sporting powerhouse.
Motor Racing – Red Bull
Arguably one of Red Bulls greatest endeavours has been in F1. Red Bull F1 Racing team officially began in 2005. In prior years they had sponsorship deals with other F1 teams, but never before their own brand named car. 
F1 relies heavily on funding so Red Bull's wealth makes them well suited for the industry. Red Bull combine with a number of other manufacturers for the team itself to help with funding. Currently, they work with Aston Martin, under the name Aston Martin Red Bull Racing.
The team have used a range of other manufacturers to design the engines in their cars throughout their time in F1. Currently, they use a Honda made engine in their car having previously used Renault, TAG Heuer, Cosworth and Ferrari.
From the 2010-2013 season, the team won consecutive Drivers' Championships, Sebastian Vettel winning all four championships. Red Bull also won the Constructor Championship in each of these years.
Since this dominant time the team have struggled due to the resurgence of Mercedes but with young talent, Max Verstappen, Red Bull is looking to challenge once again.
Red Bull also has a sister team in F1. Scuderia AlphaTauri, formerly known as Scuderia Toro Rosso, race with the Red Bull logos on the car and also race with a Honda engine. This team helps Red Bull develop their younger drivers and offers yet another promotional tool for the company.
As well as the successful F1 team, Red Bull Racing is involved in other forms of motor racing. The company has teams in Supercar racing (Red Bull Holden Racing Team), MotoGP (Red Bull KTM Factory Racing) and Stock Car racing in Brazil (Red Bull Racing Brazil). 
Football – Red Bull
Football, compared to motor racing, is a different environment altogether. Companies often buy shares of a club, however you wouldn't expect the company to have their name plastered across every aspect of the team.
Red Bull's determination to have its name across the footballing world has been met by criticism from many.
In Germany, RB Leipzig came from nowhere with the backing of Red Bull to now be Bundesliga challengers as well as competing in the Champions League. This is a remarkable feat when you consider that before Red Bull's takeover in 2009, the team known formerly as SSV Markranstadt, were competing in the fifth-tier.
Leipzig faces criticism from many German teams due to their funding from Red Bull. It is important to consider the strong bond many German teams have with their fans. The ownership by Red Bull is seen as taking away this bond between the club and fans. Though I doubt many Leipzig fans will complain if they win the league in the upcoming years as well as continue to have magical Champions League nights.
Leipzig has also been criticised for the amount of money they pay their players, especially the younger players in their team.
Rumours have always circled about Red Bull being interested in taking over a team in the English football leagues. It is hard to imagine one of the English teams being changed into a promotional tool for Red Bull. 
Though the funds a team would have available to them with the backing of Red Bull would mean their potential is limitless, as Leipzig have found out.
Red Bull also have noticeable teams in America, (New York Red Bulls) Ghana (Red Bull Ghana) and in Red Bull's home country of Austria (RB Salzburg). 
Ice Hockey – Red Bull
Again in their home country of Austria, Red Bull ventured into another sport.  EC Red Bull Salzburg is a highly successful outfit in the Austrian Ice Hockey League. Since 2007 the team has lifted 8 Austrian League titles. 
In Germany, Red Bull also has the EHC Red Bull München ice hockey team. Since being taken over in 2013, Munich has been highly successful in the German ice hockey leagues.
Extreme Sports
The Red Bull brand is often linked to extreme sports or what some would call 'alternative' sports.  Snowboarding and Red Bull tend to go hand in hand with each other. Red Bull host a variety of snowboarding events under Red Bull Snow.
As well as hosting various events in snowboarding, Red Bull endorse lots of various professional snowboarders. These athletes will compete with the Red Bull logo on their clothes and their board, further increasing the market audience for the brand.
The same applies to skateboarding. Red Bull host a range of sponsored events, endorses athletes and are heavily linked with the sport itself. 
ESports
To show they always have their eye on the market, Red Bull became involved in the ever-growing world of ESports. In 2017-2018 Red Bull had a League of Legends team, The Red Bulls. The team competed for a year in the European League of Legend Challenger Series.
Red Bull also have 'Snake Eyez' as part of their team. Darryl S. Lewis, who goes by the name Snake Eyez in the gaming world, is seen by many as one of the best Street Fighters players in the world.
These are just a few examples of the many sports Red Bull is involved in. This grasp that Red Bull has started to take over sport will certainly continue into the future. Finances are crucial for the development of teams and the sport itself. Red Bull has these finances in abundance.
We hope you enjoyed the article 'The Red Bull Sport Era.' Do you think sport accept Red Bull in the long run? Let us know!
Read more on sport here: