ESPN 30 for 30 'Lance': Is it time to Forgive Lance Armstrong?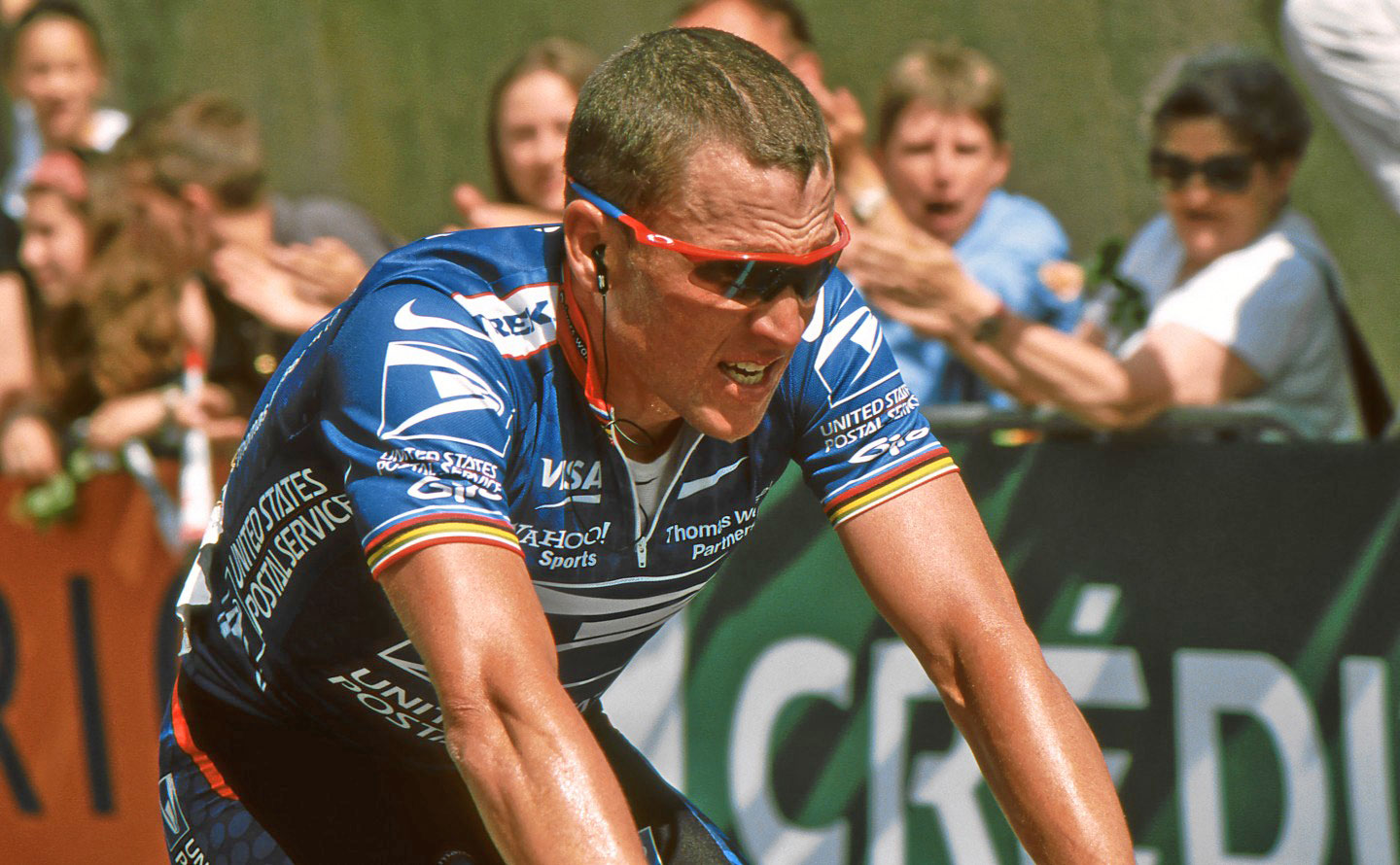 When the cycling world hears that Lance Armstrong has a new television program or podcast, there is an indignant sigh. Not again. Yet within days you can be sure that most will have tuned in. ESPN's newest episode in the 30 for 30 series, 'Lance', did not escape such reactions. Yet it brought the uncomfortable subject back to the forefront of debate with one question emerging above all else: can we forgive Lance Armstrong?
Exploring the subject of Armstrong is presumably where the metaphorical term minefield derived from. So many questions need to be asked. Ask the wrong one and the world around you has historically exploded. 
'Lance' delved into the darker recesses of this minefield further than ever. In doing so, it raised the often diametrically opposed aspects of the Texan's life that make it so difficult to form coherent feelings towards him.
The Greatest Sporting Comeback
In 2001 America's only other Tour winner, Greg LeMond, famously commented in an interview, "If Lance is clean, it is the greatest comeback in the history of sport. If he isn't, it would be the greatest fraud".
For many years, it remained the prior. Armstrong recovered from testicular cancer in 1996 and proceeded to win 7 Tours in a row between 1999 and 2005, an unprecedented achievement.
The story of a cancer survivor conquering one of the hardest sporting events in the world naturally transcended sport. Armstrong became the ultimate celebrity, with everyone including then president George Bush associating with the cyclist.
Armstrong also founded the Livestrong Foundation, a cancer charity which has raised over $500 million since its inception in 1997.
The good on the bike was followed by good off it, so it seemed.
But then in 2013, at the questioning of Oprah Winfrey, the facade plummeted down. Armstrong had doped throughout his career, and his legacy laid in tatters.
Emma O'Reilly- The Greatest Regret
Armstrong was pummeled. Lawsuit after lawsuit drained his vast wealth. The Livestrong board forced him out of his own charity. Nike pulled its sponsorship. No one wanted to be associated with the greatest fraud anymore.
Delve into the brutal way that Armstrong had suppressed accusations and doubters in his past, and this all-encompassing punishment seems fair. 
Indicative of this was his treatment towards Emma O'Reilly. A masseuse and physical therapist on the US Postal Service team from 1996 to 2000, O'Reilly became a whistle-blower in 2004 to expose Armstrong's doping.
The American's response at the time was to label his former colleague a 'whore', an action Armstrong names as his worst during the documentary.
Betsy Andreu and Greg LeMond were similarly discredited when voicing doubts, the latter's business interests with the Trek bike brand placed in jeopardy at the supposed behest of Armstrong, an accusation that apparently still irks him.
Considering the manner with which Armstrong handled others, it is hard for many to muster the sympathy for forgiveness.
Lance Armstrong, Marco Pantani, Jan Ullrich….Ivan Basso, Erik Zabel
Yet for the majority of us, the wrongs wrought by Armstrong were limited to the lies about doping. With no personal element, why do we still struggle to forgive Armstrong?
In episode two of the documentary, a key question is raised. Why is it that certain athletes found guilty of doping are vilified to the point of destruction, whilst others are welcomed back and placed on a pedestal?
The mercurial Marco Pantani rose to prominence in the late 90s thanks to his irresistible attacking flare. As soon as the roads pointed up, the man they named The Pirate would shoot out of the peloton in devastating style. He became an icon of Italian sport. 
Skip to 2004 and Pantani had died of a cocaine overdose, his life descending into the deepest depths of despair after a failed drug test in 1999. 
The Italian public had been brutal in their vilification.
Skip forward to 2006 and Ivan Basso, another Italian, was storming to grand tour victory in the Giro d'Italia. A year later he admitted to doping following an investigation.
Within two years Basso was welcomed back into the peloton, went on to win the Giro again in 2010 and now manages a leading professional cycling team, Trek Segafredo. 
The Italian public have apparently welcomed his return to the sport.
A similar situation arises in Germany with Jan Ullrich ending up in a psychiatric hospital after a doping conviction, whilst Erik Zybel is revered as one of the greatest Tour de France riders of all time, despite his doping confession.
An element to this discrepancy appears to be the old adage that the higher you rise the further you have to fall. The more love for you the fans have, the more potential for emotional hurt there is. 
Yet a doper is a doper. With many professional teams managed by dopers who rode alongside Armstrong, it is surely only fair that the American is granted the same forgiveness. 
Livestrong
If condensed into the context of sport, the Armstrong story would not resonate in the manner that it does. Yet sport is an important part of our society and it is arguably the non-cycling aspects of Armstrong's life that make it difficult when understanding how you feel about him.
For although he doped for success, that success led to the Livestrong Foundation.
Since 1997, Livestrong has raised more than $500 million in support of those suffering from cancer. 
There was a time in the early 2000s when it felt like everyone was wearing the charity's yellow wristbands, from congressman John Kerry to Armstrong's cycling rivals. 
Armstrong travelled up and down the country visiting cancer sufferers, refusing media access along the way in what was an honourable endeavour. He was the symbol of survival and success that raised the spirits of cancer sufferers all over America.
Yet none of it would have been possible were it not for the lies and deceit. 
How can we measure the bad against the good that resulted? Does it make us bad to judge Armstrong when Livestrong couldn't have existed without his doping? These are the questions that ultimately have continued to pose the greatest obstacle to forgiveness. It's a confounding moral conundrum.
Throughout his career,  Armstrong compounded this issue by using his charity as a shield against doping allegations.
In 'Lance', Armstrong acknowledged that, "in hindsight, cycling and cancer should have been kept separate".
It was an admission that mattered. By separating the two, Armstrong has unravelled the two facets of his life that, intertwined, made forgiveness impossible. 
When separated, we are allowed to criticise Armstrong solely as a sports cheat. 
Time to Forgive
'Lance' hasn't received too much recognition beyond the realms of cycling. Understandable since it was released in the shadow of 'The Last Dance'.
Yet unbeknownst to many, 'Lance' managed to unravel one of the greatest sporting dramas in history and offered an answer to the painstaking question, 'can we forgive Lance Armstrong?'.
Yes.
That doesn't mean that we have to welcome Armstrong back into the world of cycling with open arms. Nor should those who were personally attacked by him be implored to forgive.
But for the majority of us, now that doping and cancer have been separated, and Armstrong admitted he was wrong to mix the two,  it is only fair that we treat him as we do other dopers. 
Maybe then, we can also begin to praise the successful work out of the saddle that achieved so much and positively affected the lives of so many cancer sufferers.
Watch the trailer for ESPN's latest documentary '30 for 30: Lance' below. 
We hope you enjoyed the article 'ESPN 30 for 30 'Lance': Is it time to Forgive Lance Armstrong?' Do you think Lance Armstrong continues to deserve vilification? Let us know!
If you liked this article why not check out: