Alexander Gustafsson Announces Return: Potential Fights at Heavyweight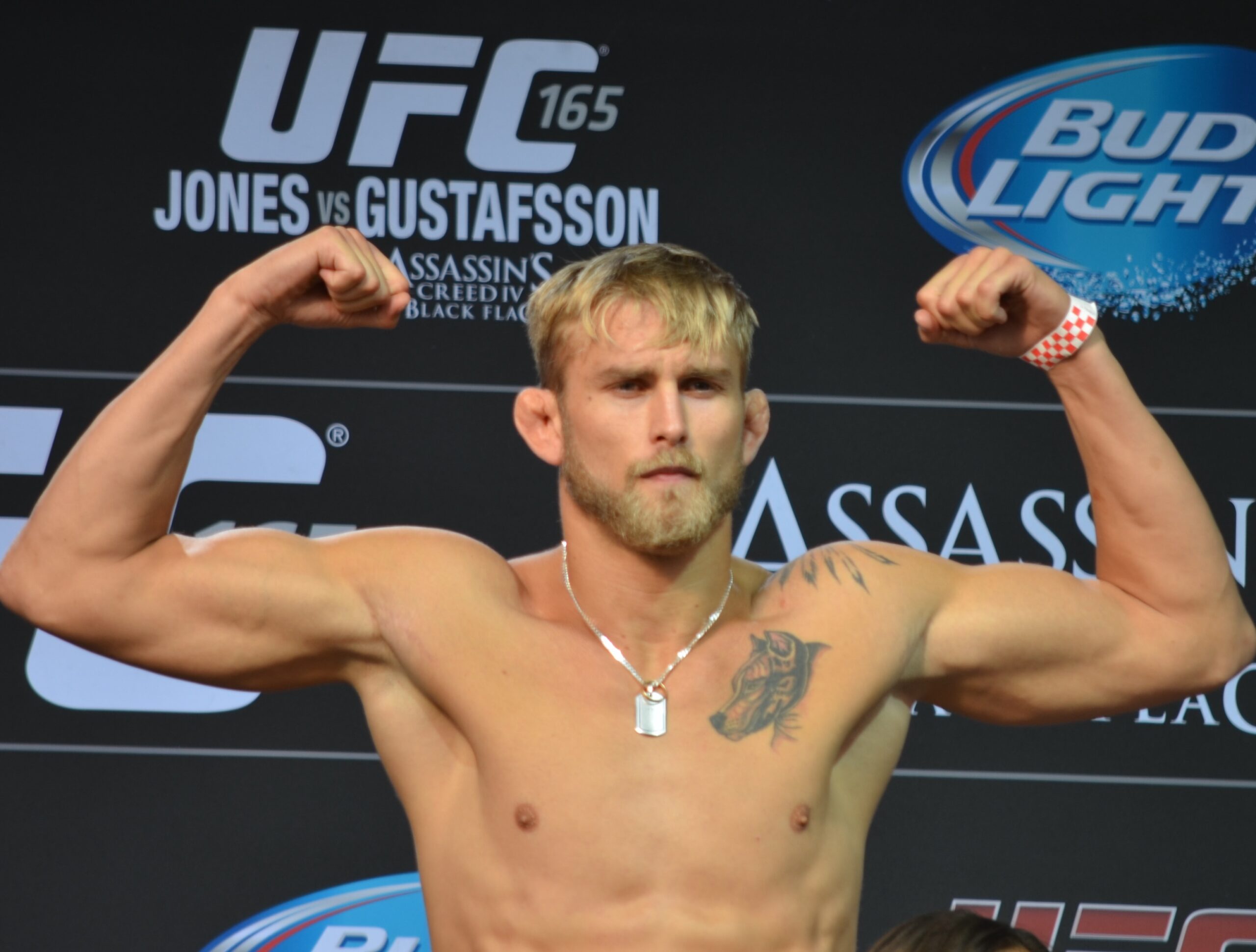 Alexander Gustafsson Announces Return: Potential Fights at Heavyweight
One year ago, after a big upset loss to Anthony Smith, two-time Light Heavyweight title challenger Alexander 'The Mauler' Gustafsson announced his retirement. It came as a surprise to many. He was only 32 years old and prior to the Smith fight had only lost to Jon Jones, Daniel Cormier, and Anthony Johnson in the last 6 years. Jones and Cormier were the dominant LHW kings and Anthony Smith had the power to knock out any man alive on his given day. Furthermore, in their first fight, many spectators believed that he beat Jones.
After the Smith fight, Gustafsson was visibly deflated and emotional. Always a class act, he praised Smith before taking off his gloves, dropping them in the Octagon and announcing: "The show is over guys."
Many believed 'The Mauler' still had much to give so it came as pleasant surprise when he recently announced he will be coming out of retirement to fight at heavyweight. At 6'4, Gustafsson was always one of the bigger LHW fighters so with his speed and skillset he could definitely have success at heavyweight.
Below we look at 3 potential heavyweight fights for 'The Mauler' and breakdown his chances of success.
Alexander Gustafsson vs Fabricio Werdum – 25th July 2020
It has already been announced that Gustafsson's first heavyweight bout will be against Fabricio Werdum. On July 25th, the two will square off on UFC Fight Island. Werdum makes sense as a great first fight for Gustafsson. The submission master has been around forever and first debuted in the UFC in 2007 after the UFC takeover of Japanese mega org PRIDE.
Werdum has fought and beaten a who's who of heavyweights. He was the first man to beat the legendary Fedor Emelianenko. He is one of only two men to submit BJJ ace Antonio Rodrigo Nogueira. He knocked out the iron headed Mark Hunt. And at the age of 37 he won an upset to become UFC Heavyweight Champion against Cain Velasquez.
Despite his successes, Werdum is now 42 and on a 2-fight losing streak. He has also historically lost to rangy strikers who move well such as Alistair Overeem, Andre Arlovski, and Stipe Miocic.
The pick here is Gustafsson. Providing he comes in confident: he should be able to out strike Werdum by sticking and moving, using his speed and range, and then unleashing with high kicks and straight rights.
My pick is 'The Mauler' by KO in round 3.
Alistair Overeem
Like Werdum, the Reem is part of the old guard. He has done remarkably well to remain so relevant for so long. Alistair Overeem is coming off a TKO victory against Walt Harris.
He is a powerful and versatile striker who matches Gustafsson at 6 foot 4 inches. While he has some fantastic KO victories to his name and was heavyweight champion, he has also been knocked out A LOT.
One must wonder how much Overeem has left. I think Gustafsson pressures the action and manages to force Overeem into opening up too much, allowing Gustafsson to get the KO in the second round. If Gustafsson were able to get two wins against former champions, he would put himself in a position for a fight against a top 5 opponent.
Alexander Volkov
Alexander Volkov is a big man and stands 6 foot 7 inches tall. Furthermore, he has proven himself to be a versatile fighter who has been on a tear with his only loss in the last 5 years being a KO loss to Derrick Lewis (a fight Volkov was winning until he met a dynamite right hand from the Beast).
This would be a hard fight for Gustafsson, but also allow him to really prove himself. Gustafsson is a better all-round fighter than Volkov, but he would have to come in at his best against a giant. I think he has enough to take a decision if he works in some trip takedowns and uses his superior speed. It would be a great fight and could go either way.
Check out 5 of Gustafsson's best finishes below
We hope you enjoyed the article 'Alexander Gustafsson Announces Return: Potential Fights at Heavyweight.' Do you think Gustafsson has a legitimate chance to win the division title? Let us know!
If you liked this article why not check out: