Review: Alpha Tauri F1 car launch 2021 – AT02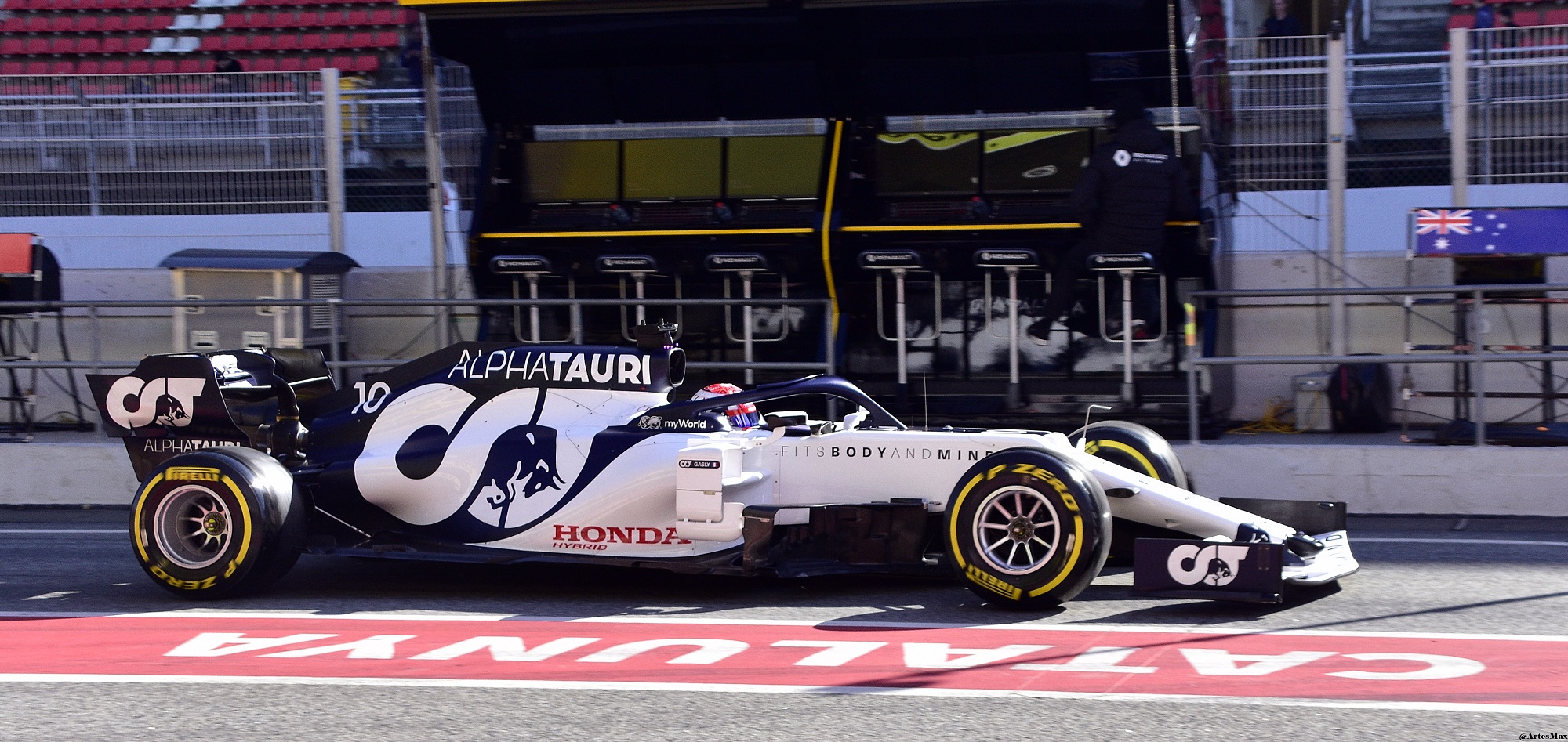 Review: Alpha Tauri F1 car launch 2021 – AT02
Scuderia Alpha Tauri have become the second team on the Formula One grid to launch their car ahead of the 2021 season which followed McLaren's presentation earlier this week.
Similar to last year, aside from the Covid-19 restrictions, Alpha Tauri started their car launch with another fashion show.
The car itself was given brief glimpses and sneak peeks while models walked around on a three-minute video, promoting Alpha Tauri's fashion before the car was finally revealed in all its glory.
The short video also included, race winner, Pierre Gasly and Yuki Tsunoda who will be lining up the Faenza-based team.
The changes
While all of the 2021 cars will be affected by the new bargeboard regulations, which were put in place to reduce the amount of outwash aka dirty air for the car behind, Scuderia have still managed to put some changes in place for the upcoming season.
The first thing anyone will notice on the new AT02 will be the new livery. It's quite similar to last years car just in reverse – what was blue is now white, vice versa. The change maybe minimal in terms of cosmetic appearance but it is still more welcoming than McLaren's MCL35M.
Secondly, the diffuser has had an upgrade. At the rear of the car, below the bargeboard and rear wing, last year's AT01 seemed to have a longer diffuser at the bottom – which helps draw air out of the bottom of the car, thus creating downforce through air pressure. Whereas the AT02 is significantly shorter.
The rear wing has seemed to have changed compared to it's 2020 counterpart, on launch. The AT01 seemed to have a more curved underside, whereas the AT02 seems to have a straighter underbelly to the wing.
While at the same time, they have changed the end plates on the rear wing. Seemingly removing the grill-like features in place for a solid end-plate.
It's unclear what effect the changes to the diffuser and rear wing will bring to Alpha Tauri's new contender but we will only have to wait until pre-season testing and the opening round in Bahrain to find out.
We hope you enjoyed Review: Alpha Tauri F1 car launch 2021 – AT02! What do you think about the new 2021 contender? Let us know in the comments!
Read more on F1 here: