Chip Shot, Flick-on, the Game of Two Halves, and other terms that you should know dating a football fan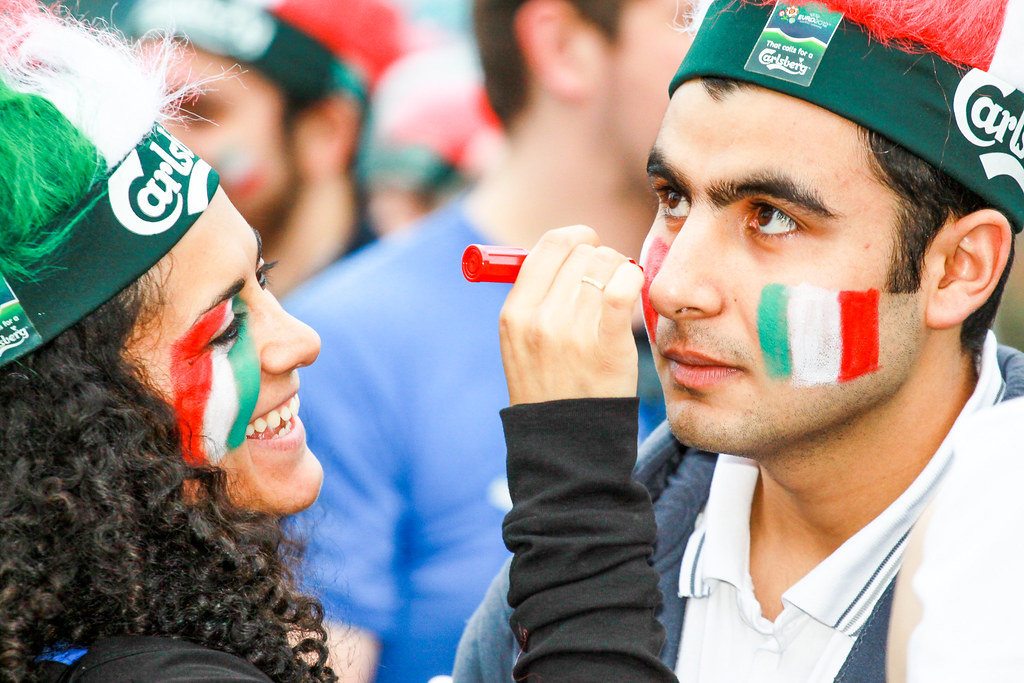 Chip Shot, Flick-on, the Game of Two Halves, and other terms that you should know dating a football fan
Dating a fellow football fan is a dream come true for many people. Online dating is a solution for that. If you love football and want to emphasize your hobby, you could write it in your profile. Every site for dating uses special algorithms to find a flirt local singles based on a dazzling array of filters. In this way, it's easier to find a couple for friendship or night activities. But you have to know some things before you start dating a football fan.
Prepare for First Football Date Night
If you like fans (or just a particular fan), but you don't care about football, you should get ready. Your first football date night will be something special. You'll learn so much and get a chance to see how passionate your partner can be. To get you ready, we'll list a couple of football terms you need to know:
● chip shot – when a player kicks a ball over a goalkeeper. Also known as a lob.
● flick- on – passing a ball with just one touch. It's used to speed the action up.
● a game of two halves – when one team dominates the first half and the other team dominates the second half
● backheel – a pass with the back of the foot (heel)
● back pass – a pass towards own goal. Usually towards the goalkeeper, but not necessarily
● corner kick – a free-kick from the corner of the field (on rival's side)
● dummy run – when a player without a ball runs to lure defenders away from the ball carrier
● ball carrier – a player who has the ball
● throw-in – when a ball goes out of the field on left or right, and the player throws it in using hands
● volley – hitting a ball in mid-air. Some amazing goals have been scored like that.
Those are common things you'll hear while watching football. There are some more, but you don't have to know everything at first. Keep reading to find out why.
Don't Be Afraid – Ask All About Sports
You may think you're expected to know everything about football to be respected by football fans, but that's far away from the truth. All you need is a passion for football (or a football fan), and you're ready to go. Your passion will keep you interested, and you'll learn all you need to know about that beautiful game.
This might surprise you, but your lack of knowledge will be sexy to football fans. A girl with a will to learn about sports is to men like a bad-boy is to women. Women love bad-boys because they think they can change them. Football fans love girls who are into sports for the same reason. The only difference – football fans teach their partners about sports. Bad boys will stay bad forever.
Be Ready to Change Your Habits
When you fall in love with a passionate football fan, don't expect to become his number 1 in life. If he's passionate, you're playing for a draw. Becoming as important as football to a serious fan is a huge achievement. Then you know you're truly important. But to get there, you have to get ready to change your habits. You'll learn when big games are played and make plans according to it. While on vacation, you'll most likely visit a local team football stadium or visit a famous sports bar in the town. When you're in love with a football fan, you're in love with football. Get ready for it.
Read more on football here: